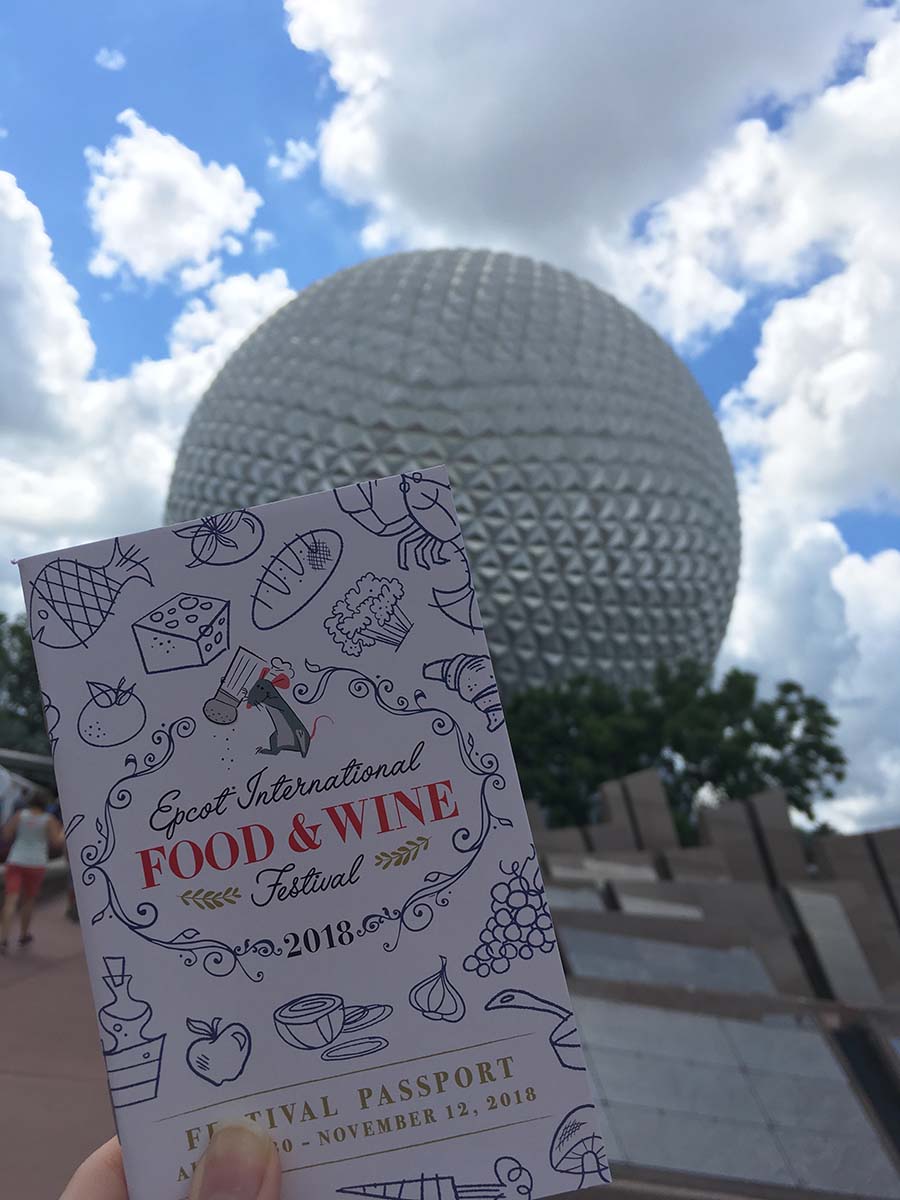 29 Sep

Birthday Surprise Part 2: A Magical Birthday

If you missed Part 1 of my birthday surprise post, check it out here first!
Epcot: Food and Wine Festival
To kick off this magical birthday celebration we started at Epcot for the Food and Wine Festival. Slowly we were able to eat our way around the world. There were SO many choices it was hard to pick what we wanted to try, but everything was delicious! My favorite was definitely the wine and cheese plate.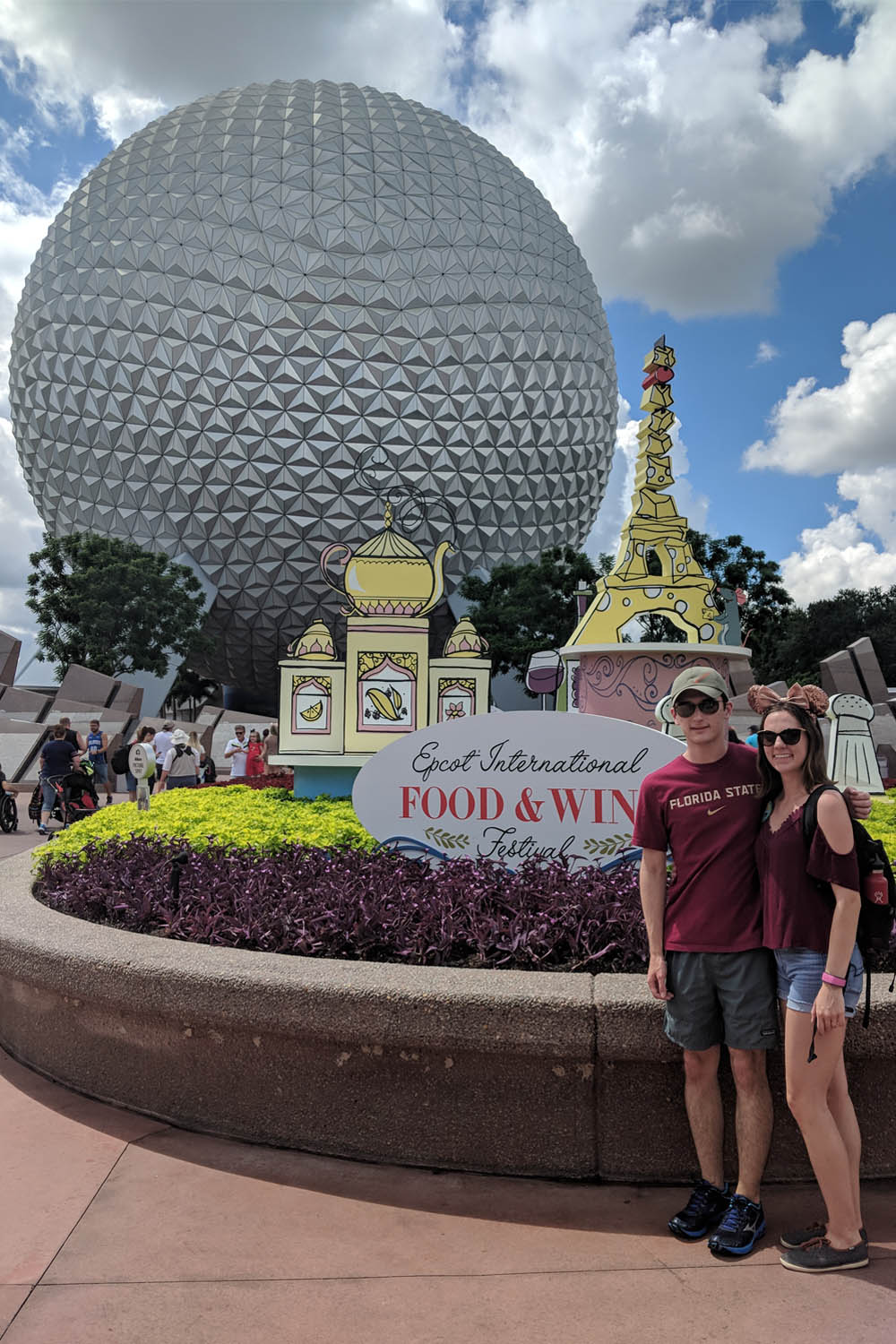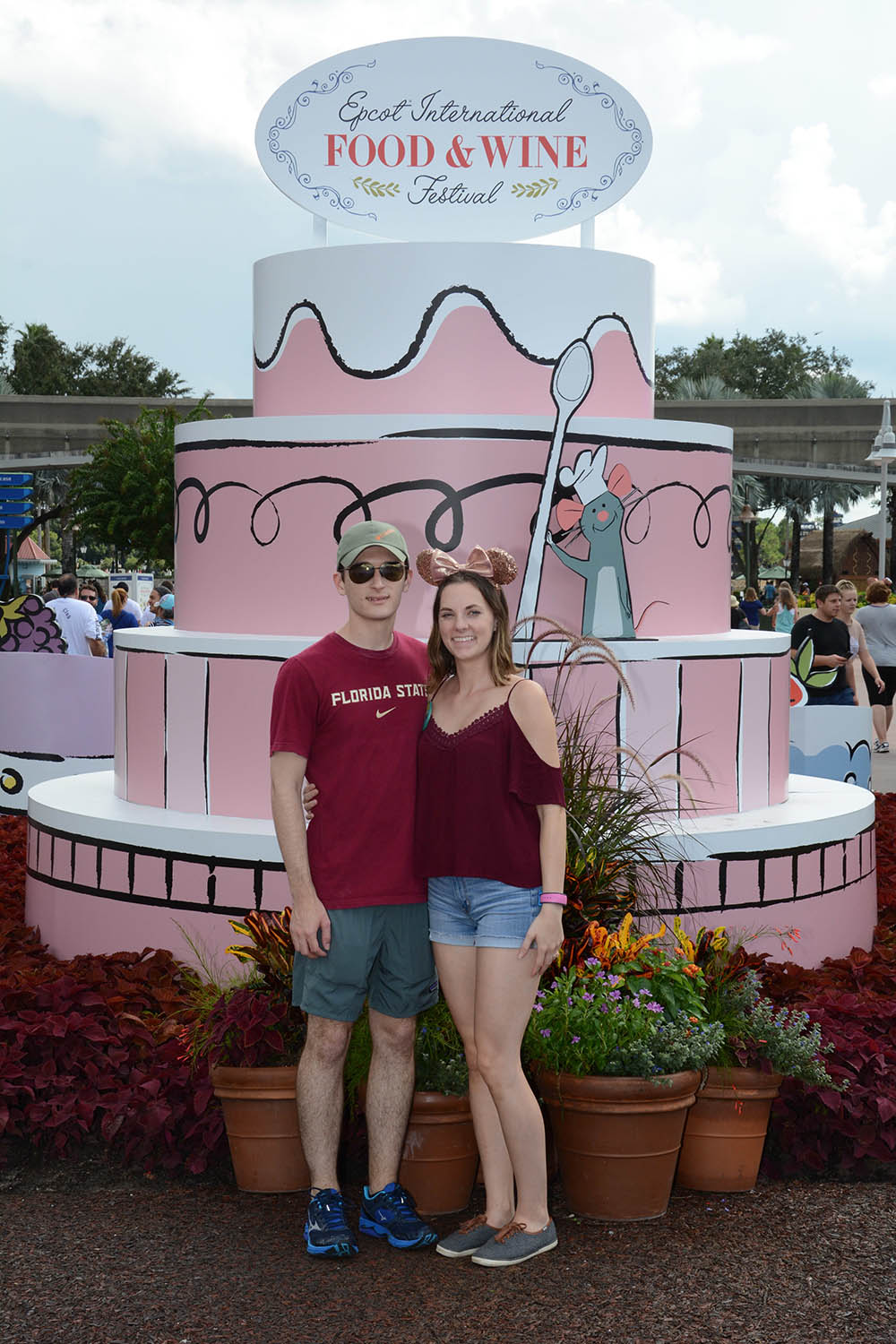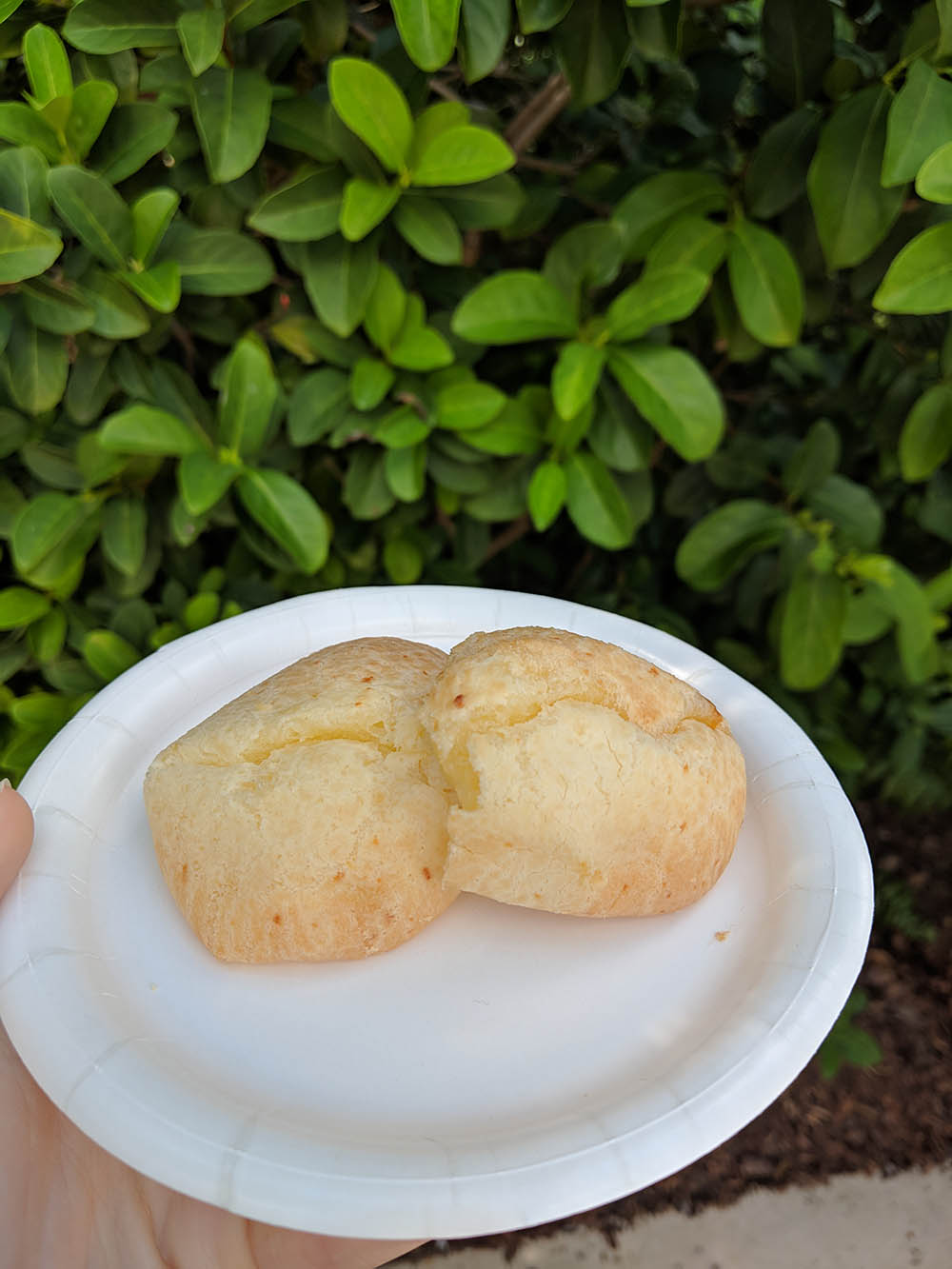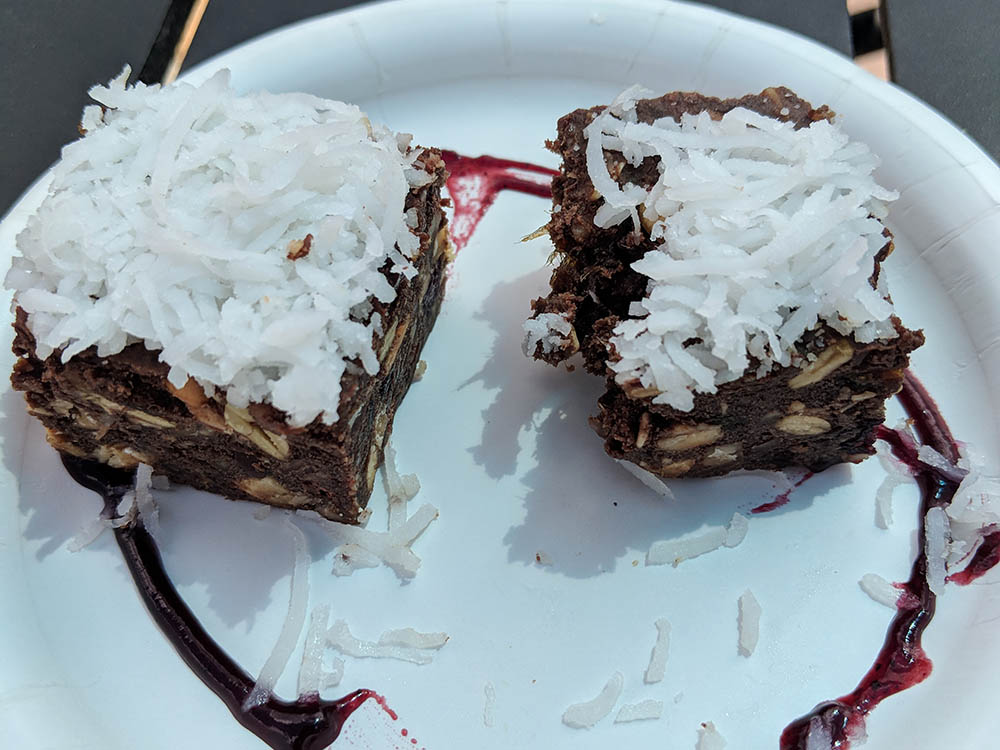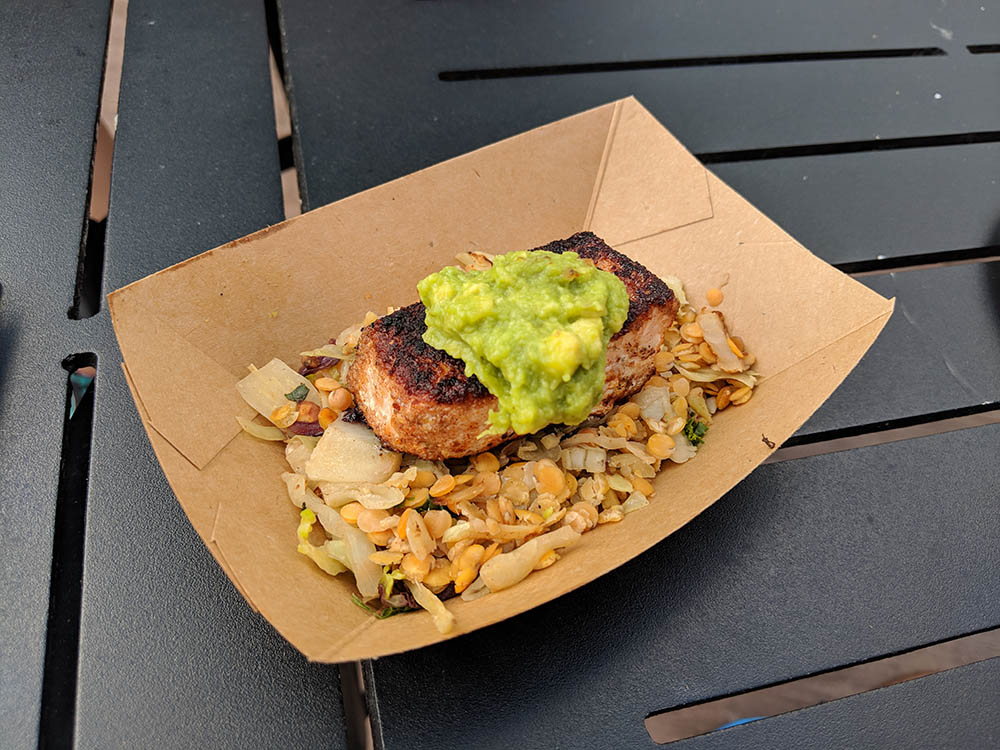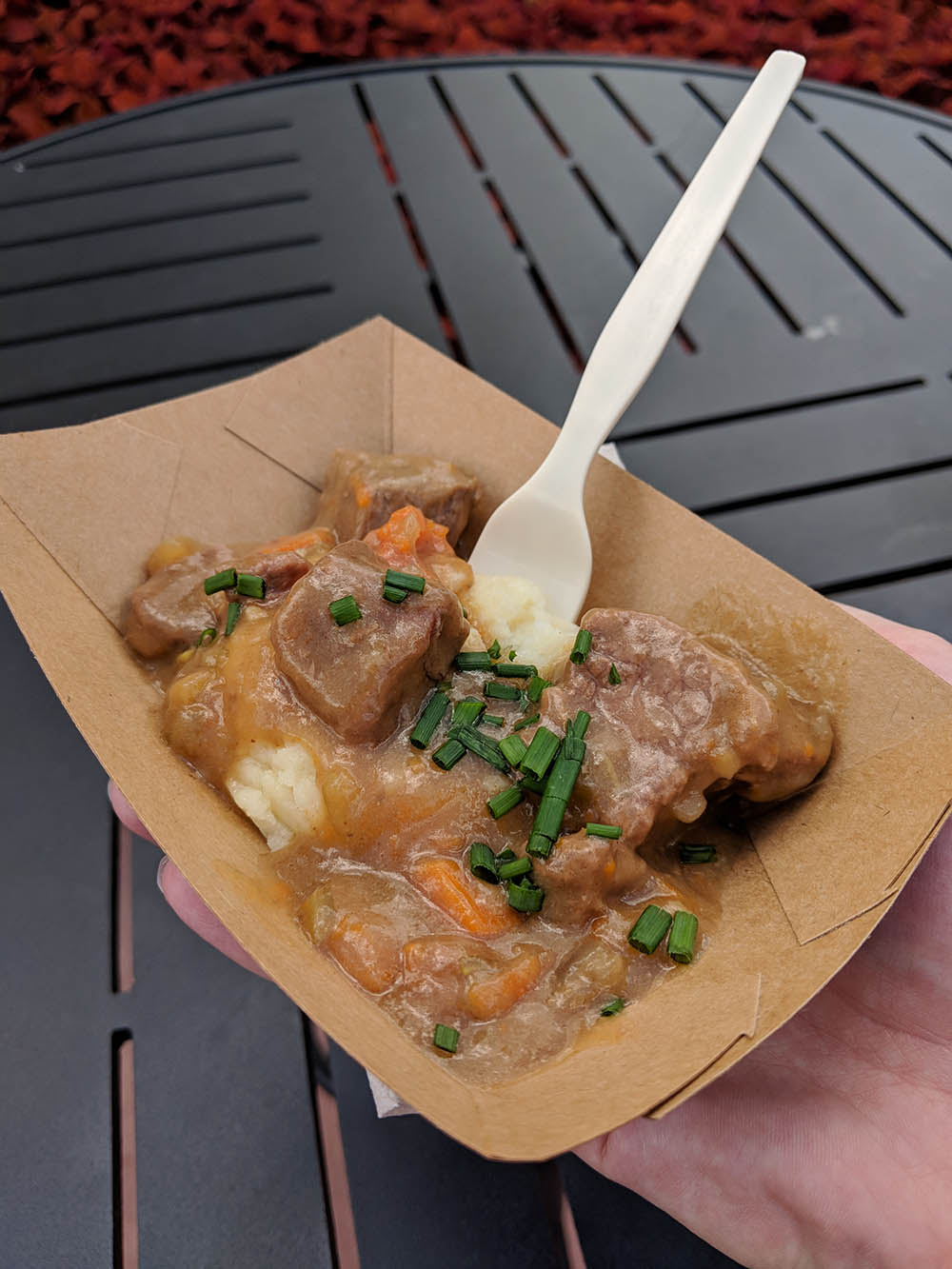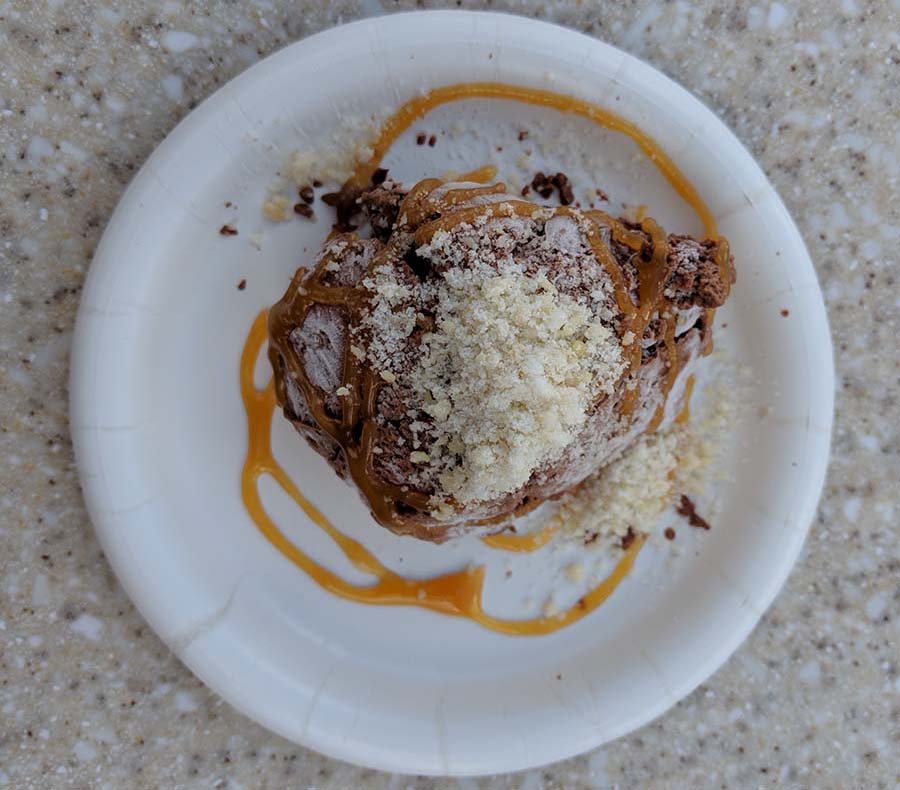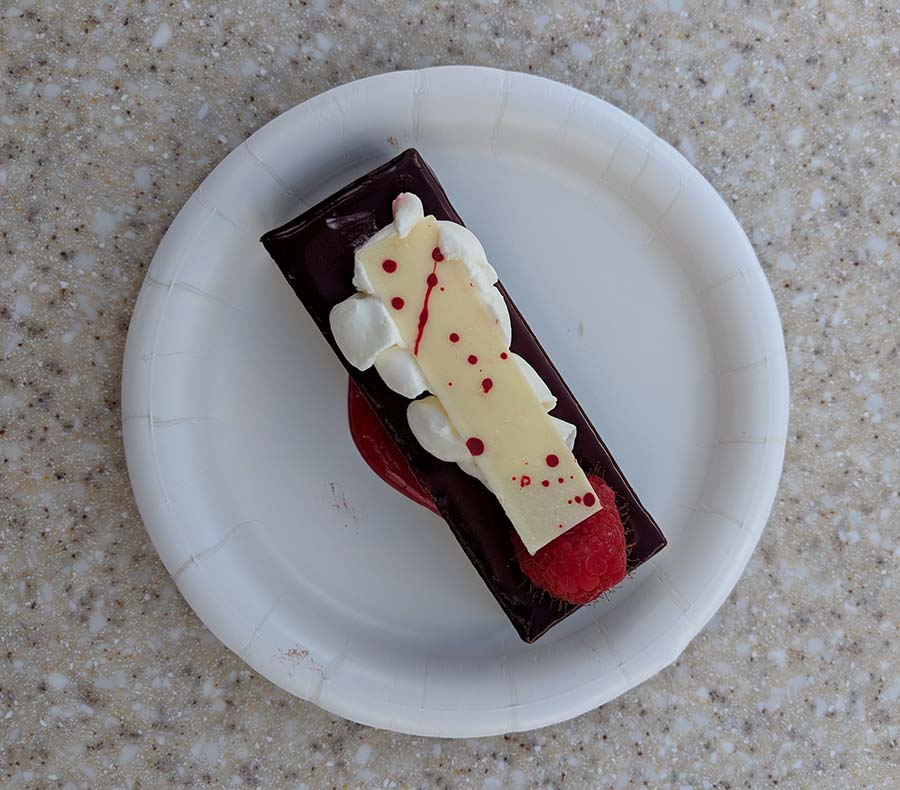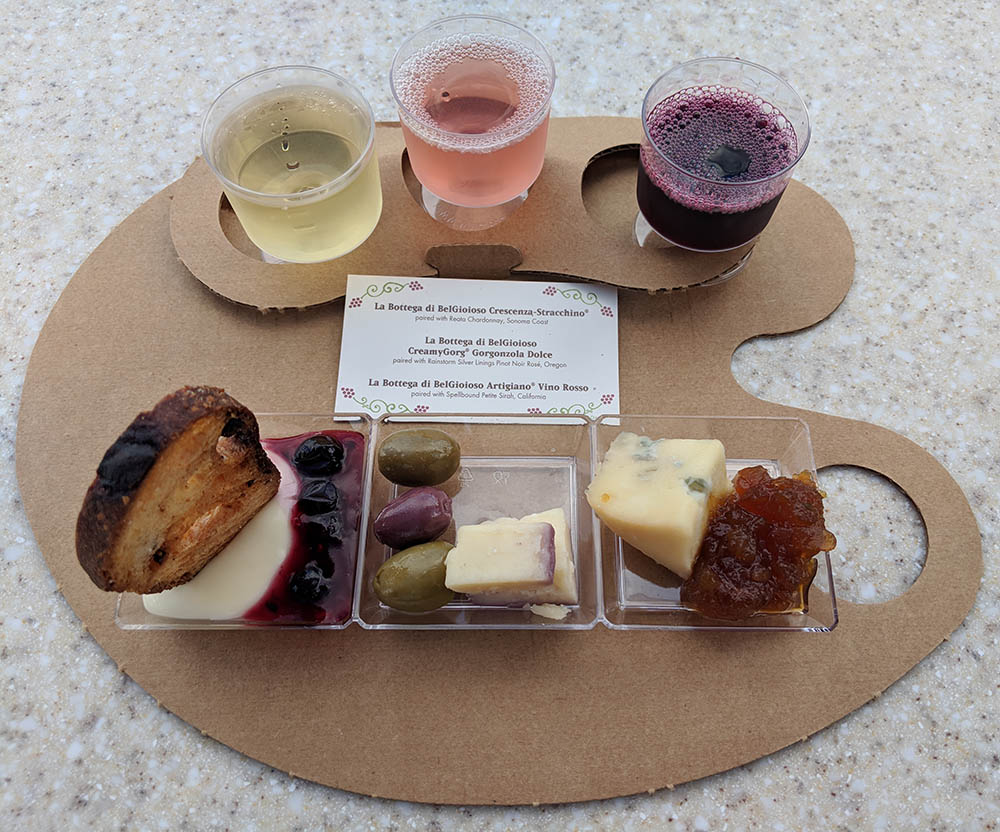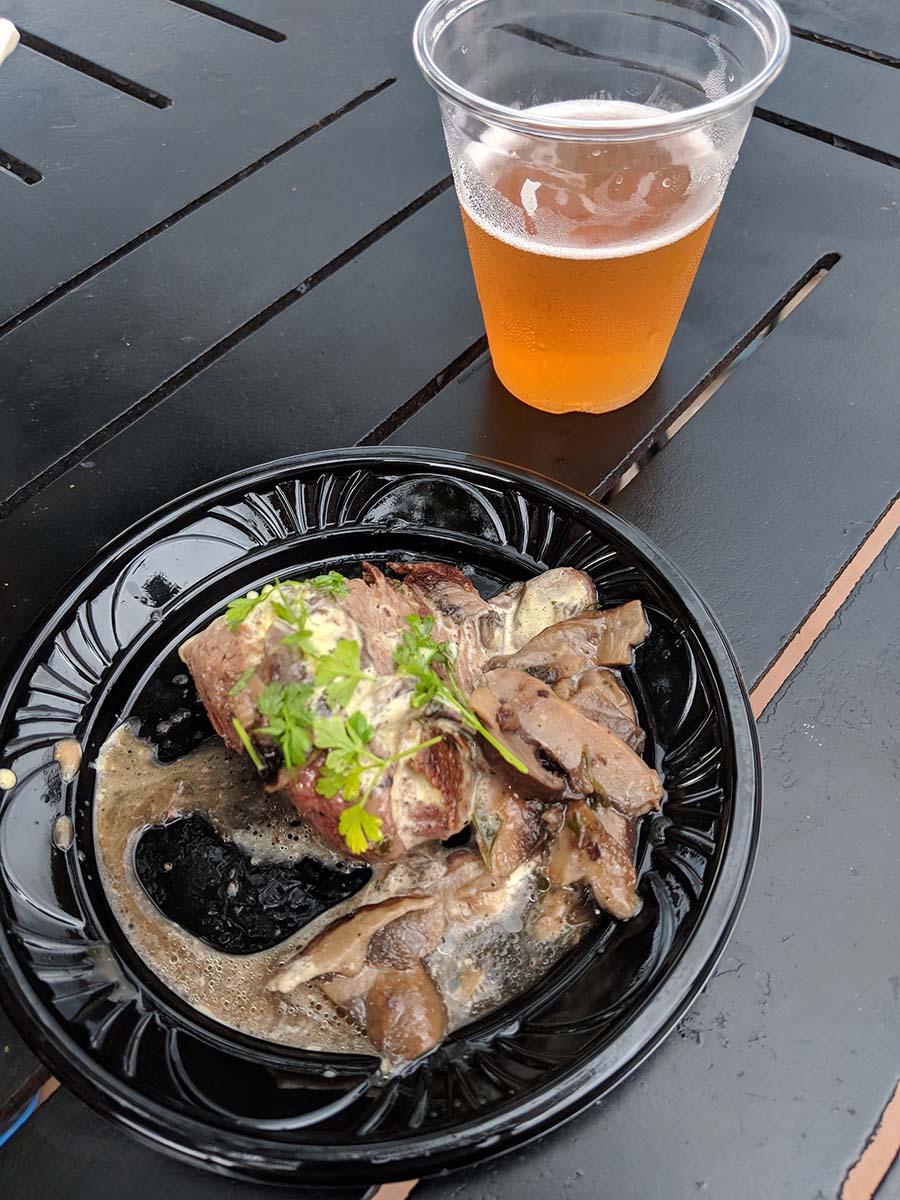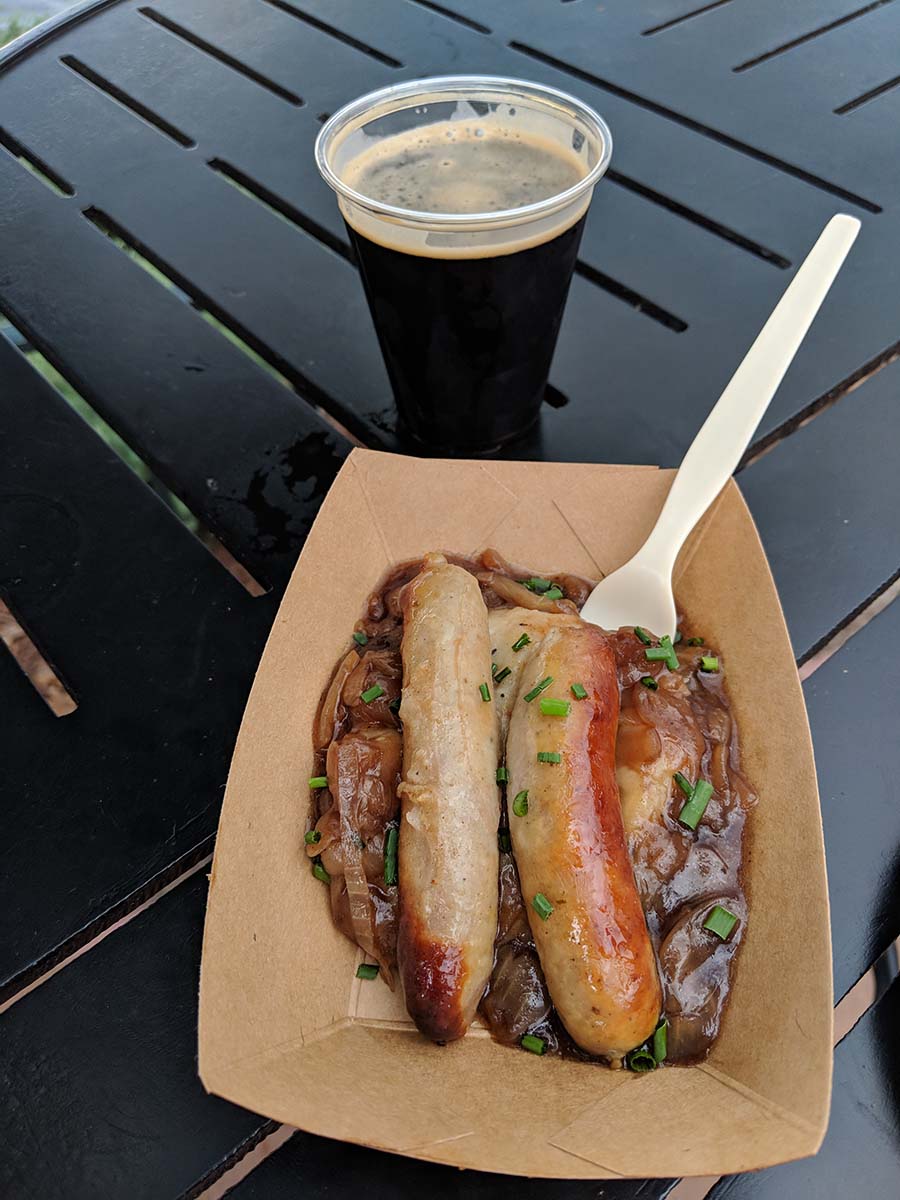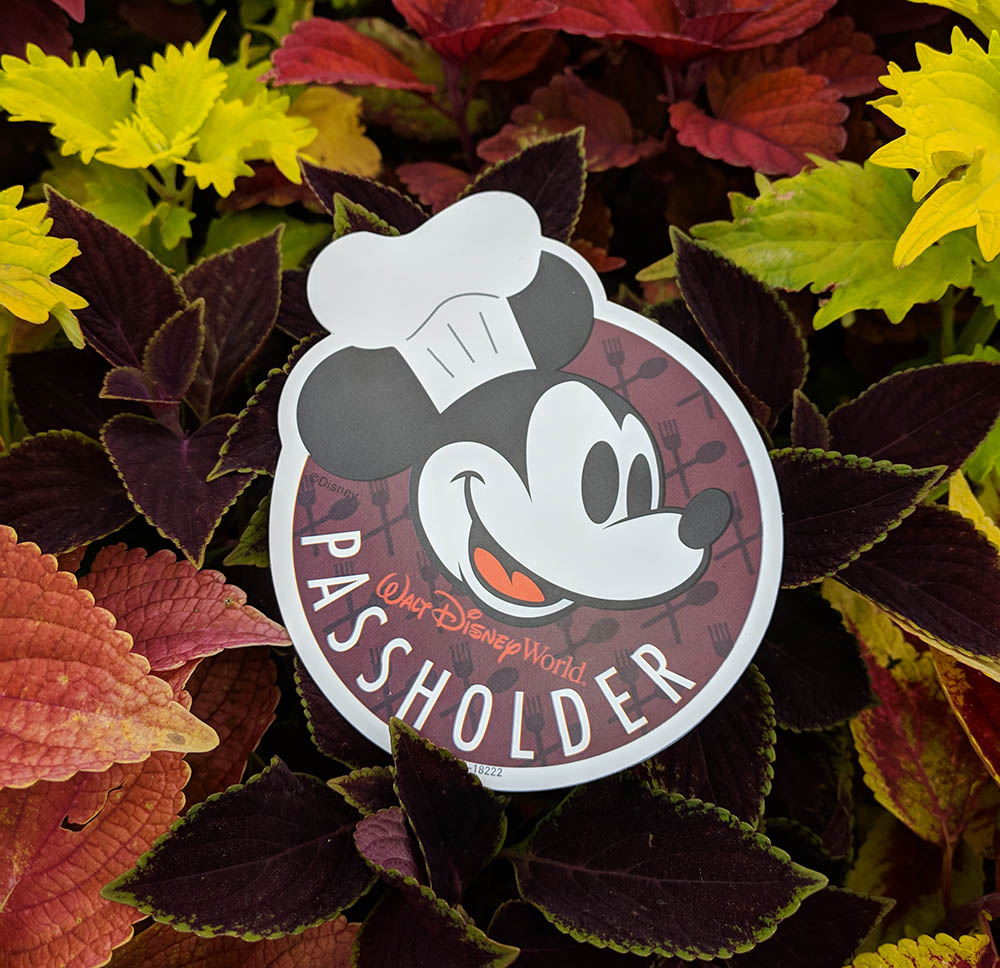 Magic Kingdom: Mickey's Not So Scary Halloween Party
After dinner we made our way over to Magic Kingdom via monorail (I swear it's Alex's favorite part of Disneyworld). By the time we got there a storm was passing by and we were surrounded by dark clouds and lighting. It definitely set the mood! We stopped in front of the park to get a picture before the rain picked up.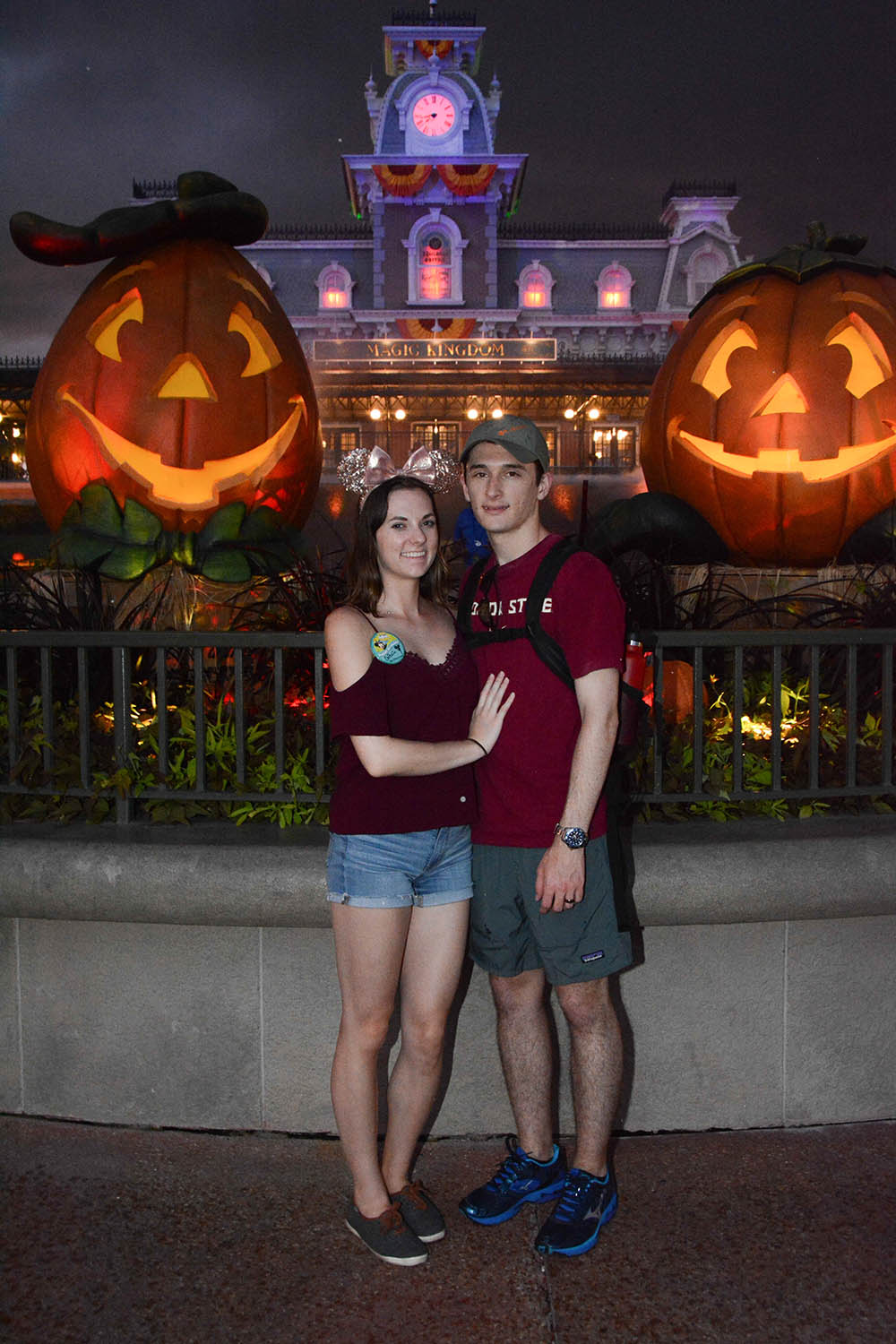 I was so excited to finally get into the park! This place was decked out with fall leaves, pumpkins and Mickey Mouse jack-o-lanterns. There were a bunch of stations around the park to trick-or-treat for candy too.
Since I have an allergy, I was supposed to pick up a token at each station. Then at the end of the night I would trade each token in for allergy-friendly candy. When I picked up my trick-or-treat bag though the cast member said he would give me "a little bit of everything." He then literally filled my entire bag with candy! It was great, and I think Alex may have been a little jealous… haha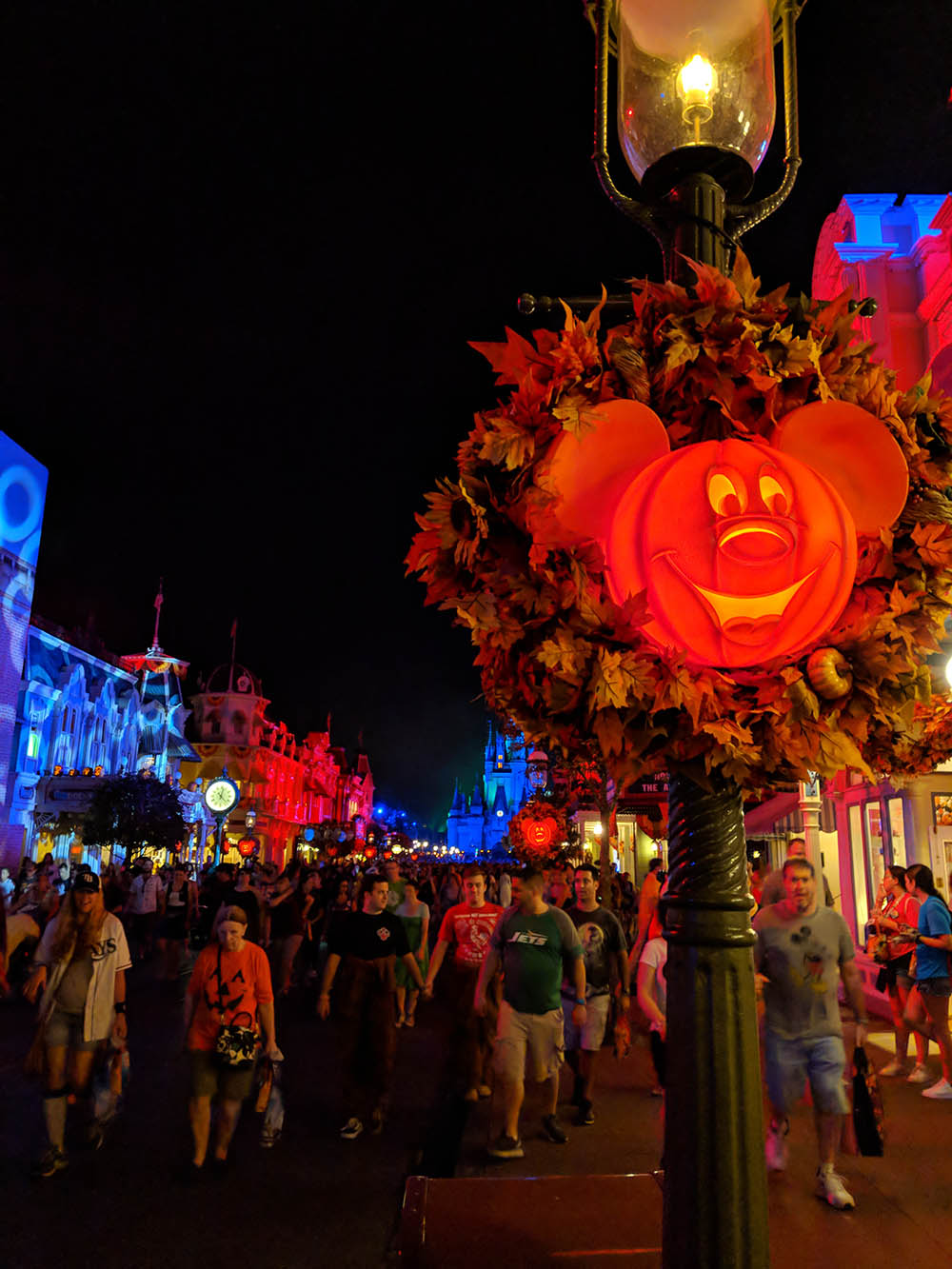 We got to ride Splash Mountain, Pirates of the Caribbean and Space Mountain- which was in pitch black darkness for the Halloween party! After some rides we watched the Boo to You parade in front of the castle. My favorite float was with the hitch-hiking ghosts from the Haunted Mansion.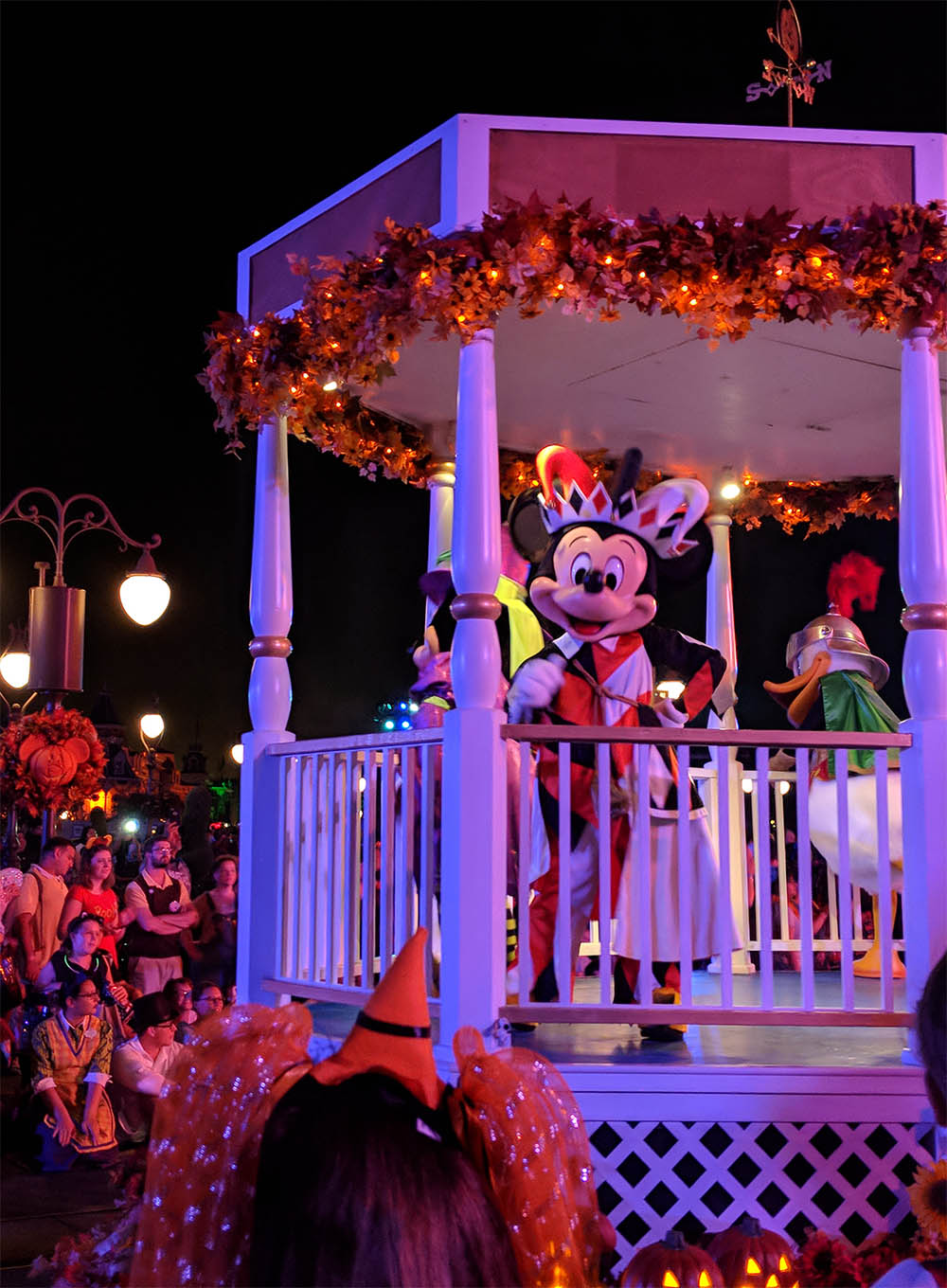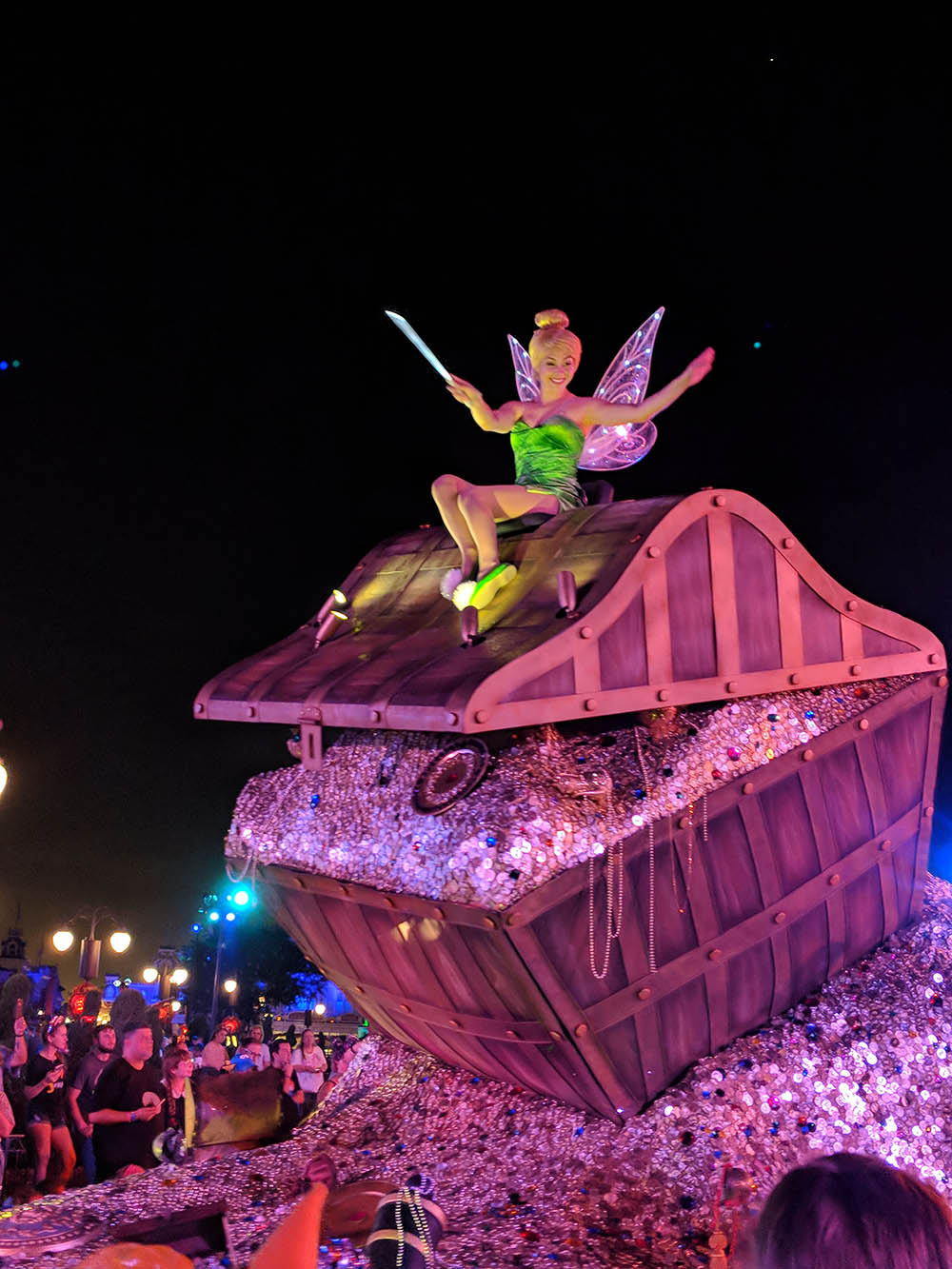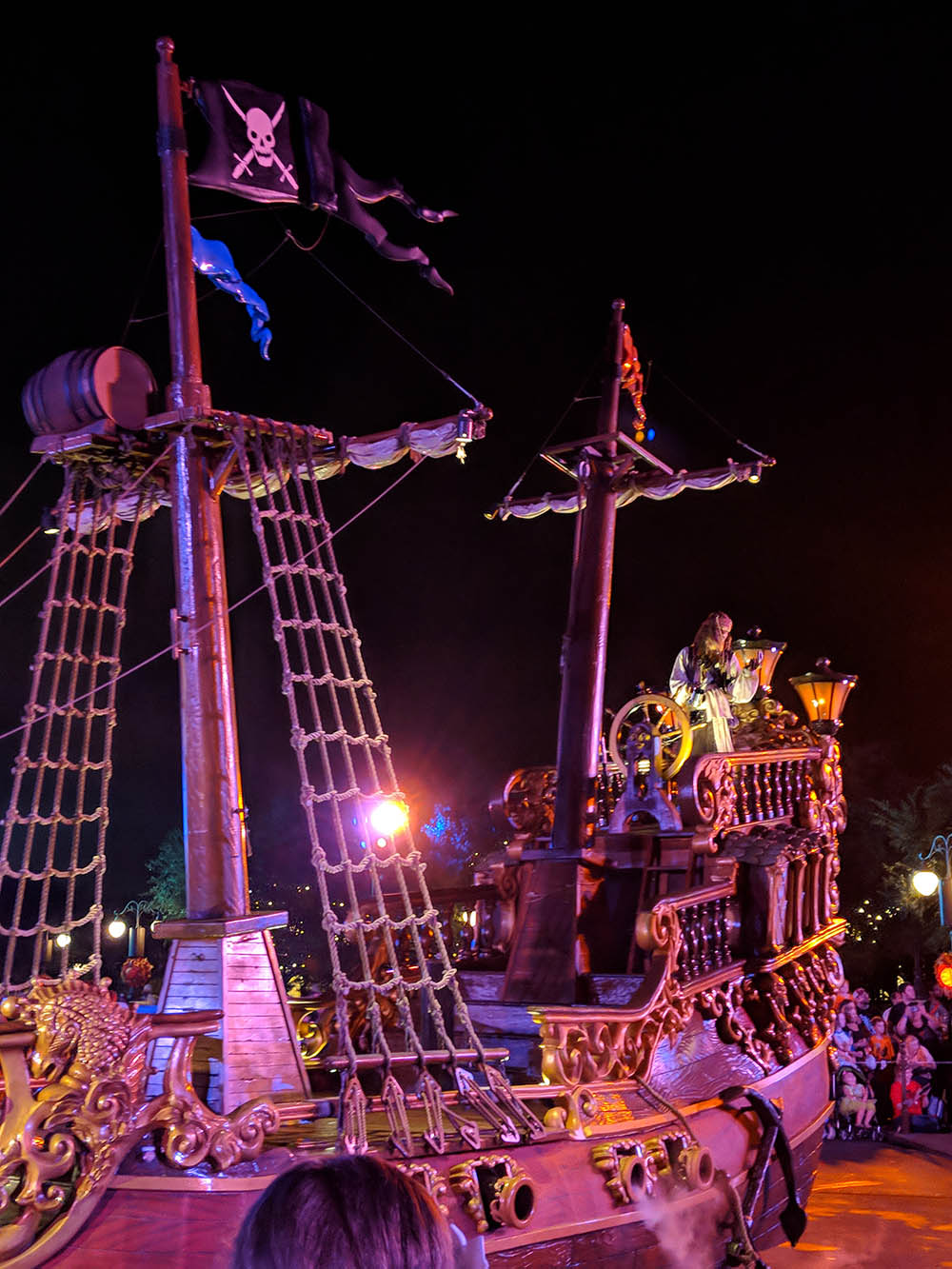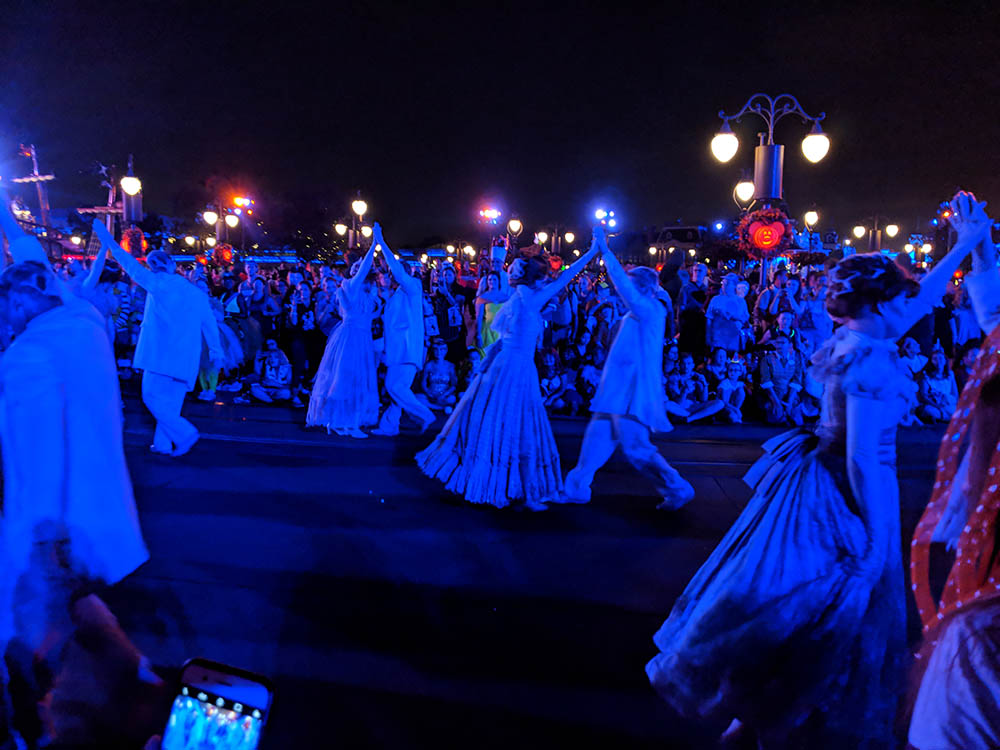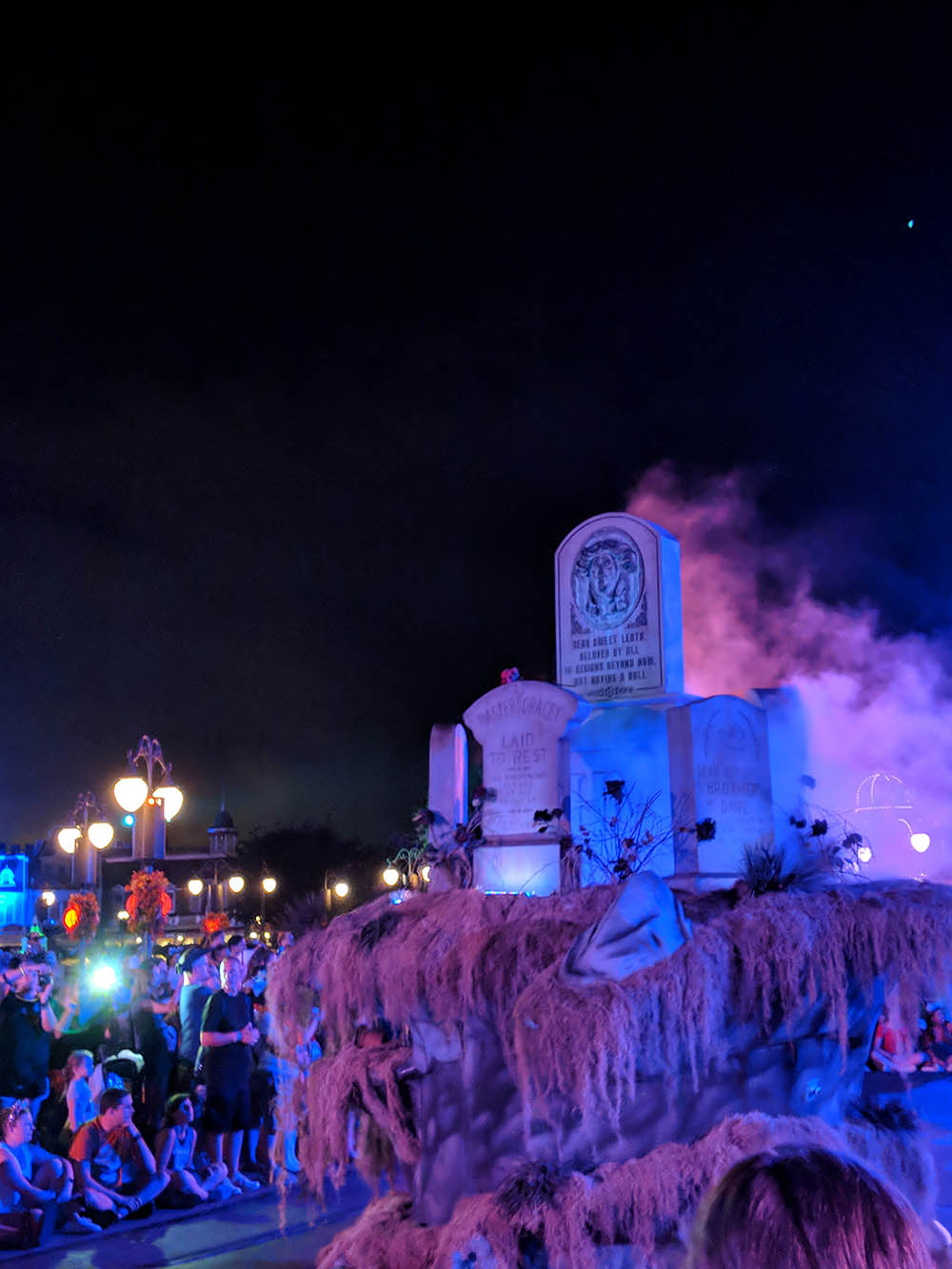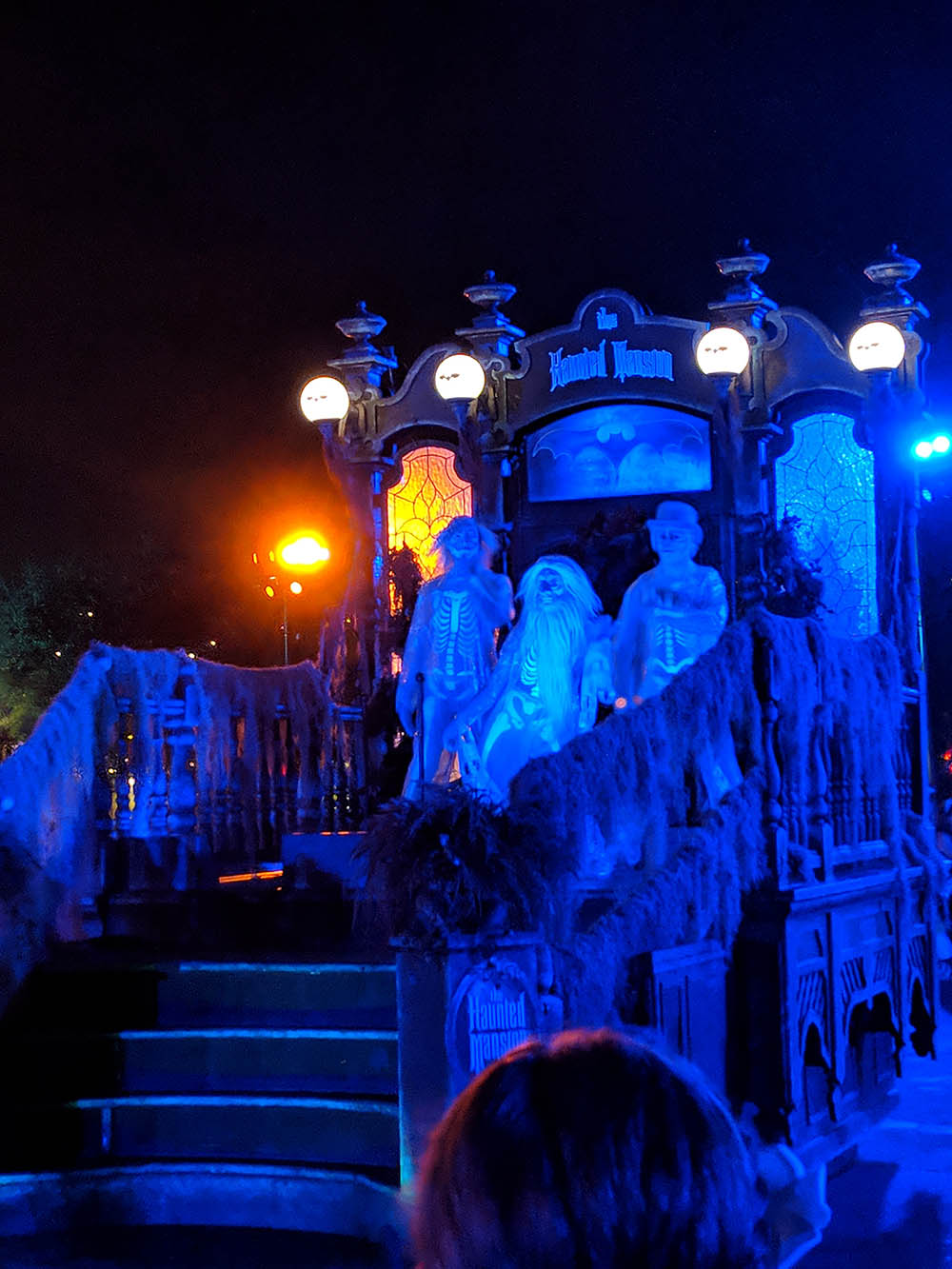 To finish off the night we watched the stage show with the Sanderson sisters from Hocus Pocus and the fireworks. Hocus Pocus has always been a favorite Disney movie of mine so it was so cool to see those characters come to life on the stage!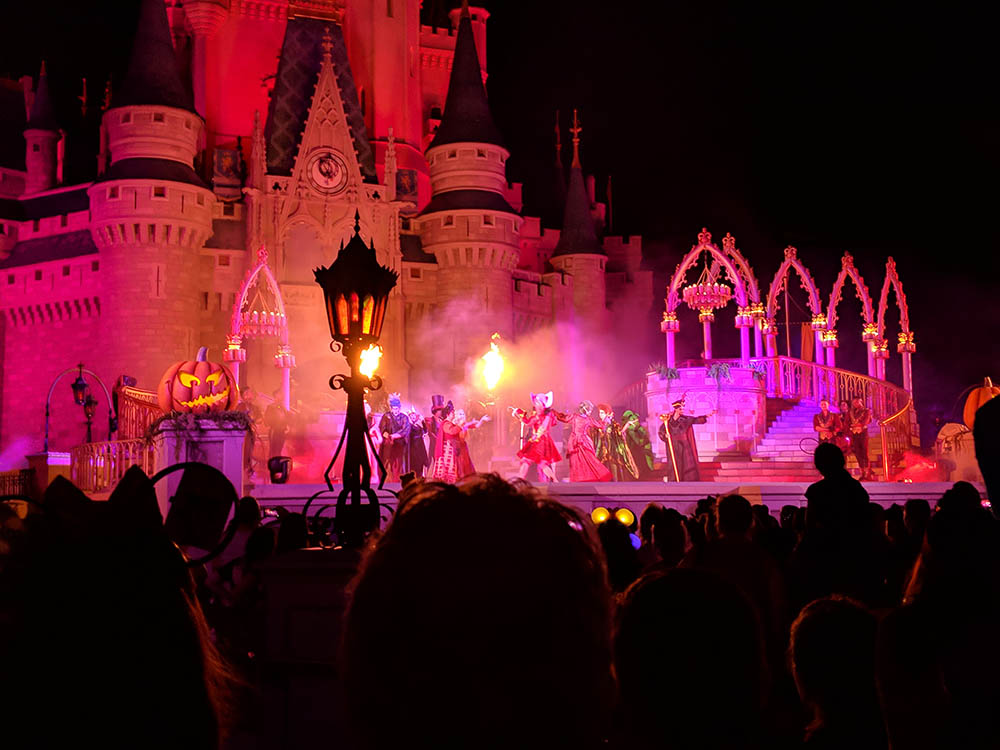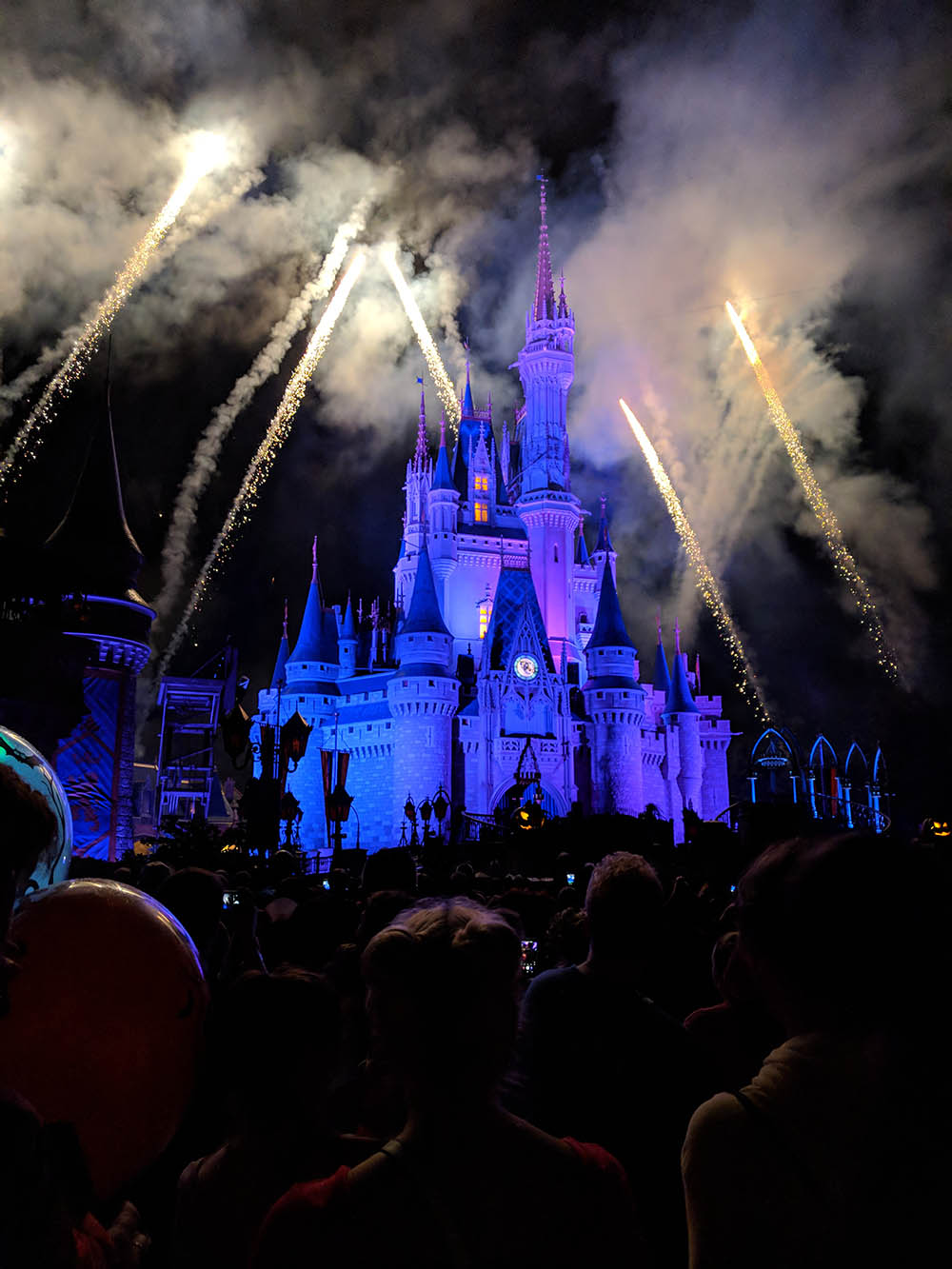 All in all, it was a pretty magical birthday- you set the bar high for next year Alex 😉