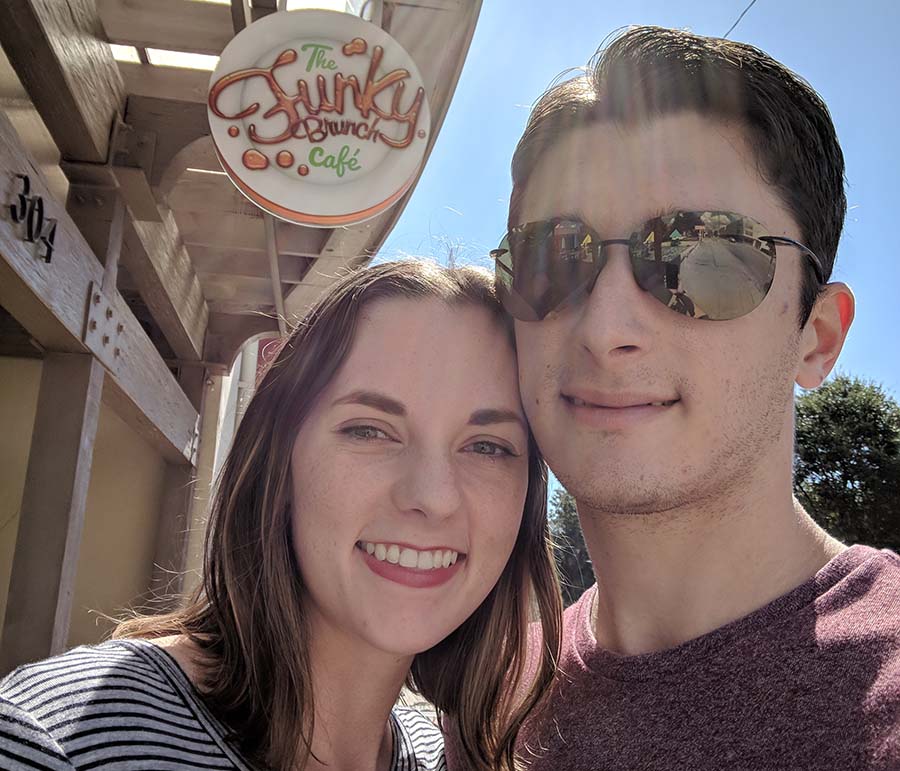 13 Sep

Birthday Surprise Part 1

So this year Alex planned a birthday surprise for me. He wouldn't tell me a single detail until the day of my birthday! I wanted to go to brunch that morning so before telling me anything about his plans, he took me to a place downtown called Funky Brunch Café (gluten free pancakes anyone?). The tables have built in griddles so you can make your own pancakes! It was pretty sweet -pun intended. I ordered the gluten free pancake batter with chocolate chips and Alex had the steak and eggs. Oh and of course I had to top it all off with a birthday mimosa!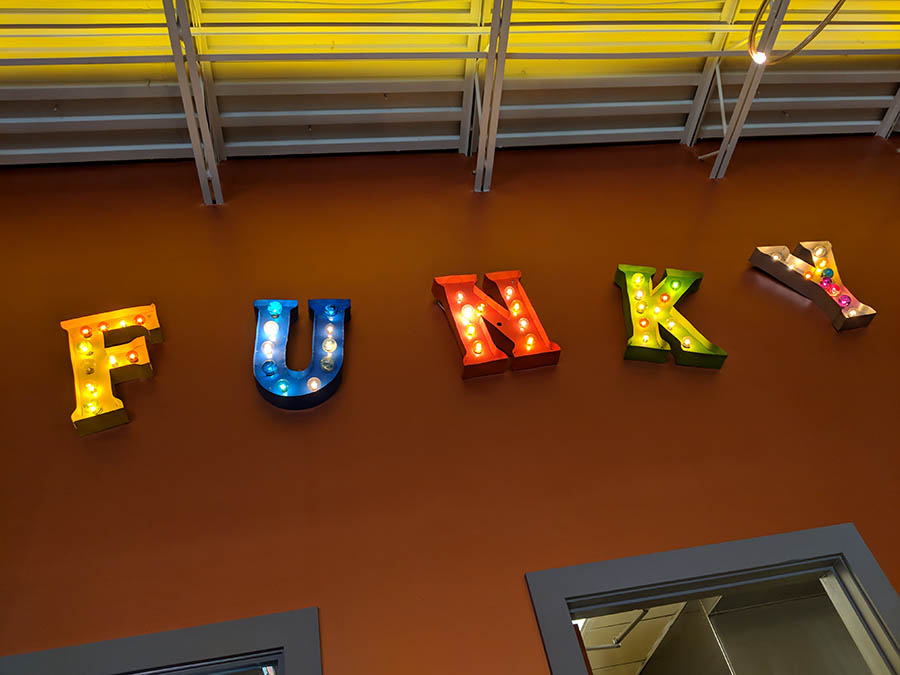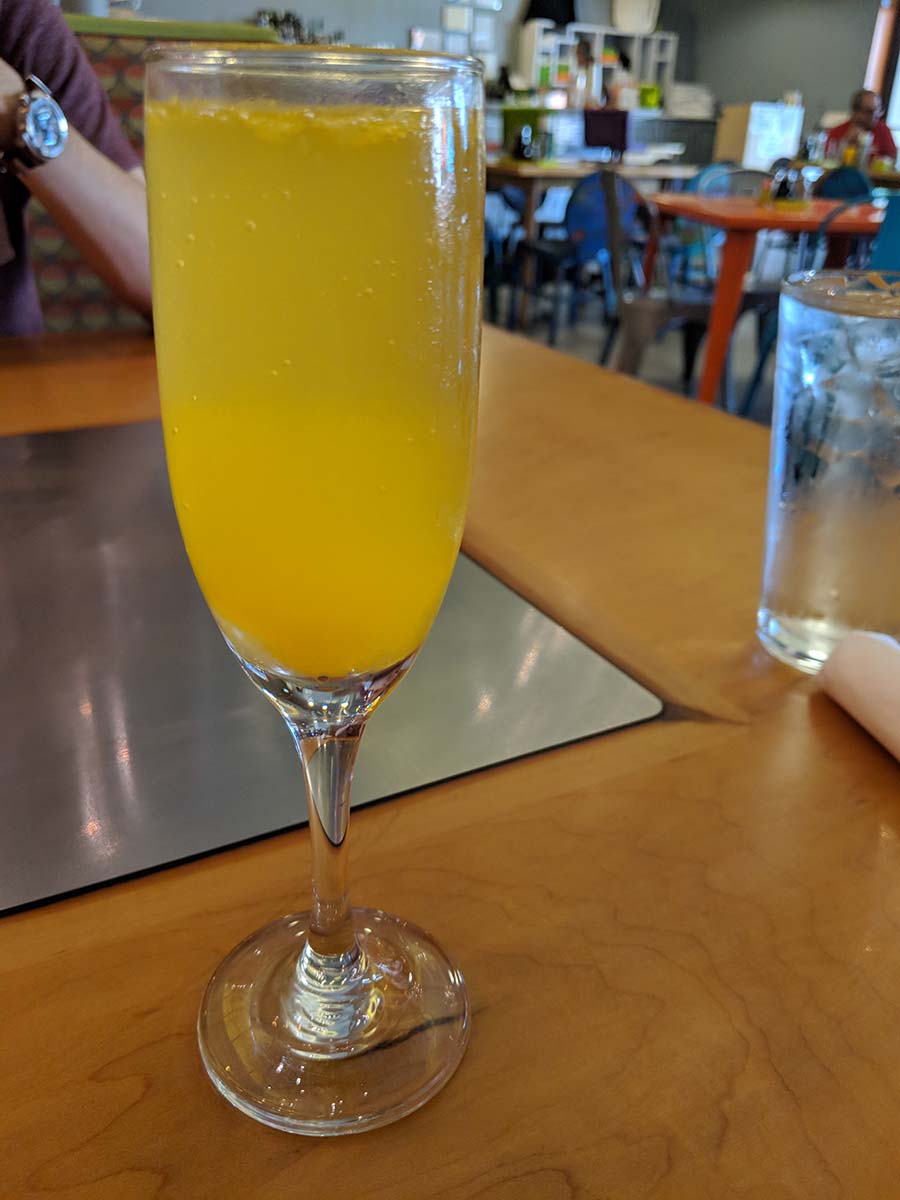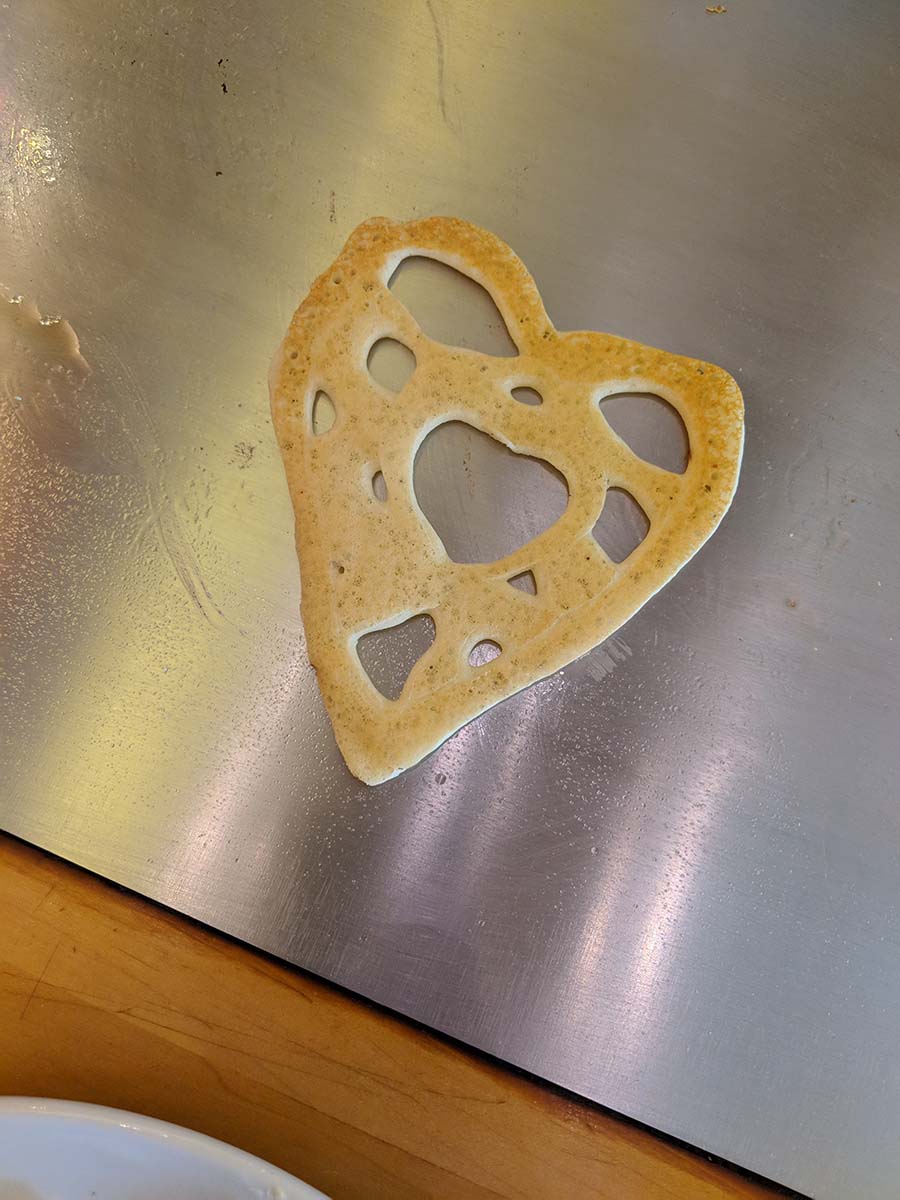 We had some fun trying to make different shapes and of course I had to try the classic Mickey Mouse! I even attempted making my own version of a lacecy pancake, if any of you are as obsessed with the British Bake Off as I am you know what I mean ;). It was the perfect way to start off the day since brunch is my favorite meal. Little did I know my birthday was about to get WAY better…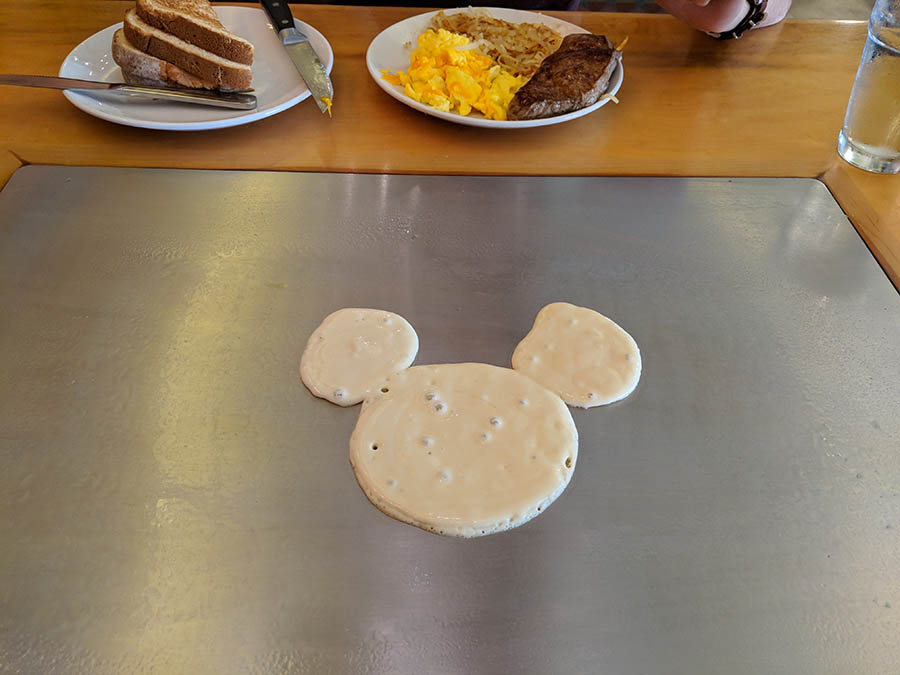 Alex finally revealed to me what the real birthday plans were. I knew he had been plotting something for a while and it was killing me not knowing what it was! He told me we were going to Disneyworld for the weekend- I'm talking Mickey's Not so Scary Halloween Party and everything. Best birthday surprise ever. Needless to say, I was ecstatic and I could not wait until we got there!
Check out part 2 of my Birthday Surprise post to see the rest!