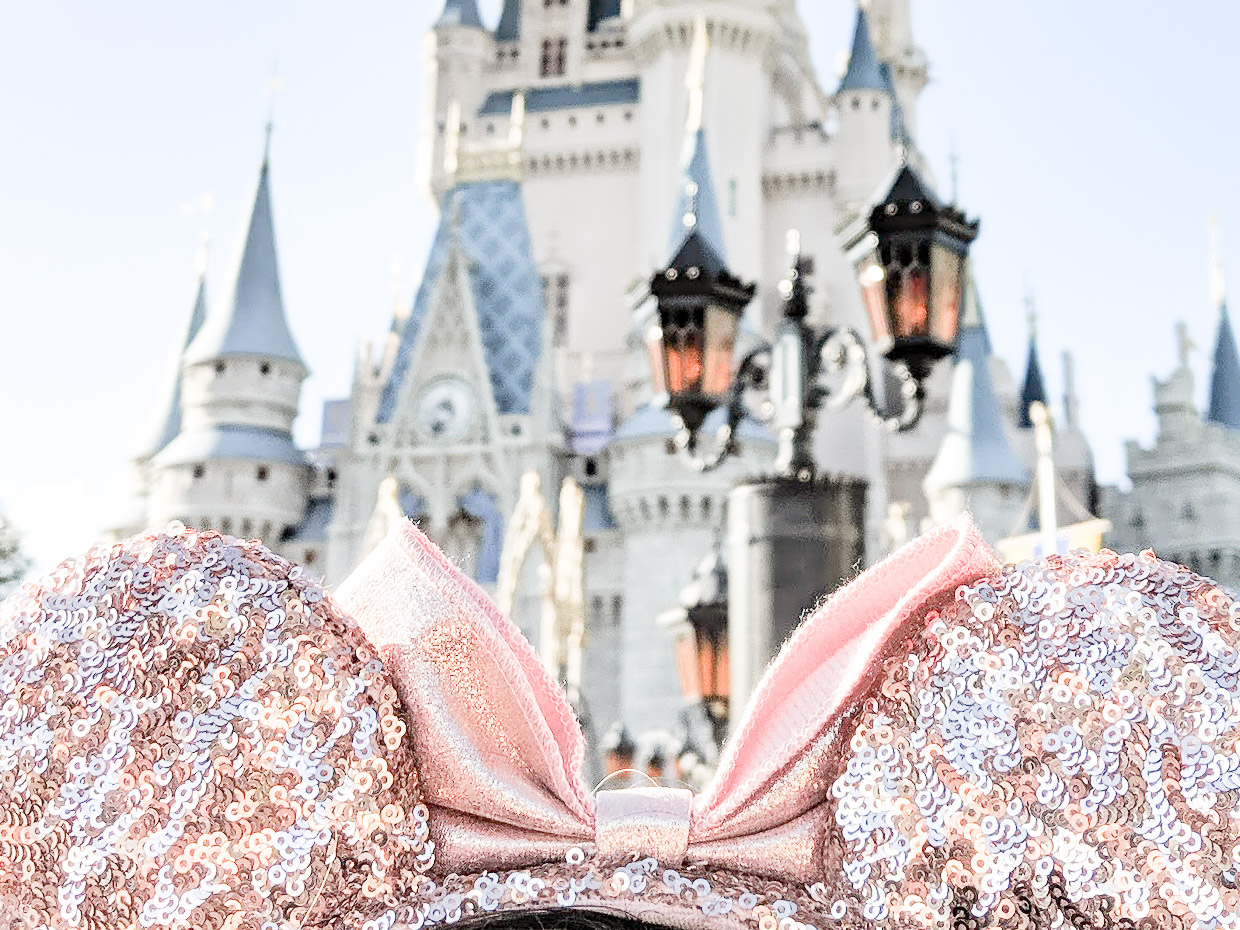 13 Apr

14 Day Disney Movie Challenge

It's day who-knows-what of quarantine over here and I've yet to watch a SINGLE Disney movie! I've realized I've been missing out on a great opportunity here. What opportunity you might ask? Well to watch a Disney movie every single day of course! That's why I decided to create this challenge to watch a different kind of Disney movie for the next 14 days! It may be crazy, but I love Disney and I don't know about you, but I've been needing a Disney fix lately! So, if you're in, download your FREE printable calendar below so you can follow along:

14 Day Disney Movie Challenge Calendar

Feel free to start whenever you want and don't feel like you have to do it every day! This is just a fun way to spread some Disney magic! If you need some ideas in what movie to watch, you can find a complete list of every Disney movie at its release date here.

If you're ready, grab a bag of popcorn and your favorite pair of Mickey ears and let's get watching!
Day 1: Disney Classic
These are the movies that shaped what Disney is today. They have that spark of Disney magic and nostalgia that make you want to watch them for years to come! Peter Pan, Snow White, Pinocchio, Dumbo, Sleeping Beauty… there are so many to choose from! The classics are where Walt Disney Studios all started so they are the perfect way to kick off this challenge!
Day 2: Pixar
Pixar movies never fail to produce real tear-jerkers… Up, Coco, Toy Story, and Inside Out to name a few! I love how their movies are always so relatable and teach a meaningful message. So grab a box of tissues and sit down to watch your favorite Pixar film!
Day 3: Princess
You know them and you love them! These regal ladies are the ones floating down Main Street and greeting guests throughout the kingdom. (Yes Moana and Pocahontas count even though they're not "technically" princesses!)
Day 4: Live Action Remake
Within the past few years there has been a slew of remakes of the old-time classic Disney movies. To me, the classics will always be the best, but now is your chance to watch your favorite remake!
Day 5: Disney Channel Original
If you were a 90's kid, now is the time to relieve your childhood and break out your favorite Disney Channel original movie! The Cheetah Girls, The Lizzie McGuire Movie, Zenon, High School Musical! I could probably make a challenge just for these movies amiright?
Day 6: One You've Never Seen
If any of you have seen every Disney movie, you are my hero. But for those of us fans who have missed out on some, now is the time to finally watch that movie you've been wanting to see!
Day 7: Short Film
Phew, you've made it halfway through the challenge! Ok so maybe it doesn't count as a "movie," but Disney has some of the cutest short films, specifically the ones before any Pixar movie! Alex and I watched a collection of Pixar shorts on Disney + and we loved it! I think we may watch a classic like Steamboat Willie for this day of the challenge though!
Day 8: Christmas
I know I know it's not Christmas and it's not even July so I can't get away with that one… but something about being cooped up inside spending a lot of time with family just makes it feel like Christmas! Why not embrace it and turn on your favorite Disney Christmas movie? Feel free to bake cookies, whip up some hot chocolate, the whole shebang. Go ahead and even break out the Christmas decorations, I won't judge.
Day 9: Sequel/Prequel
Most of the time the original movie is always the best, but there are some pretty noteworthy sequels out there! Some of my favorites are Toy Story 2, Monsters University, and of course Frozen 2!
Day 10: Studio Ghibli
Did you know Disney distributed many of the famous Studio Ghibli movies like My Neighbor Totoro, Spirited Away, and Ponyo? It's true! Although Disney no longer holds the rights to these movies in North America, they still do in some other countries! I've actually never seen ANY Studio Ghibli movies before so I'm excited to check this one off my list!
Day 11: Winnie the Pooh
In addition to Winnie the Pooh, there's plenty of other movies that star this silly old bear and his friends. Pooh's Heffalump Movie, Piglet's Big Move, The Tigger Movie, and most recently, Christopher Robin!
Day 12: Sing Along
Whether you have the sing along version, just want to turn on the captions, or already know every lyric, this is the day to sing your heart out! Singing is optional but highly encouraged. Fun fact, I once went to a screening of the Mulan sing along in college. The entire theatre, full of college students, was singing along! It was the best thing ever.
Day 13: Marvel
Now that Endgame is out, there are so many Marvel movies to choose from! Black Panther, Iron man, Dr. Strange… and then there's the obvious choice of Captain America. You could even turn this into a marathon day and watch a whole series!
Day 14: Your Ultimate Favorite Disney Movie!
You've made it through the whole challenge! Now's your turn to pick your ultimate favorite Disney movie and enjoy!
I know I've already got some ideas of what I want to watch for each day. I hope this challenge brings a little magic to your day! Don't forget to grab your free calendar below!
See ya real soon!