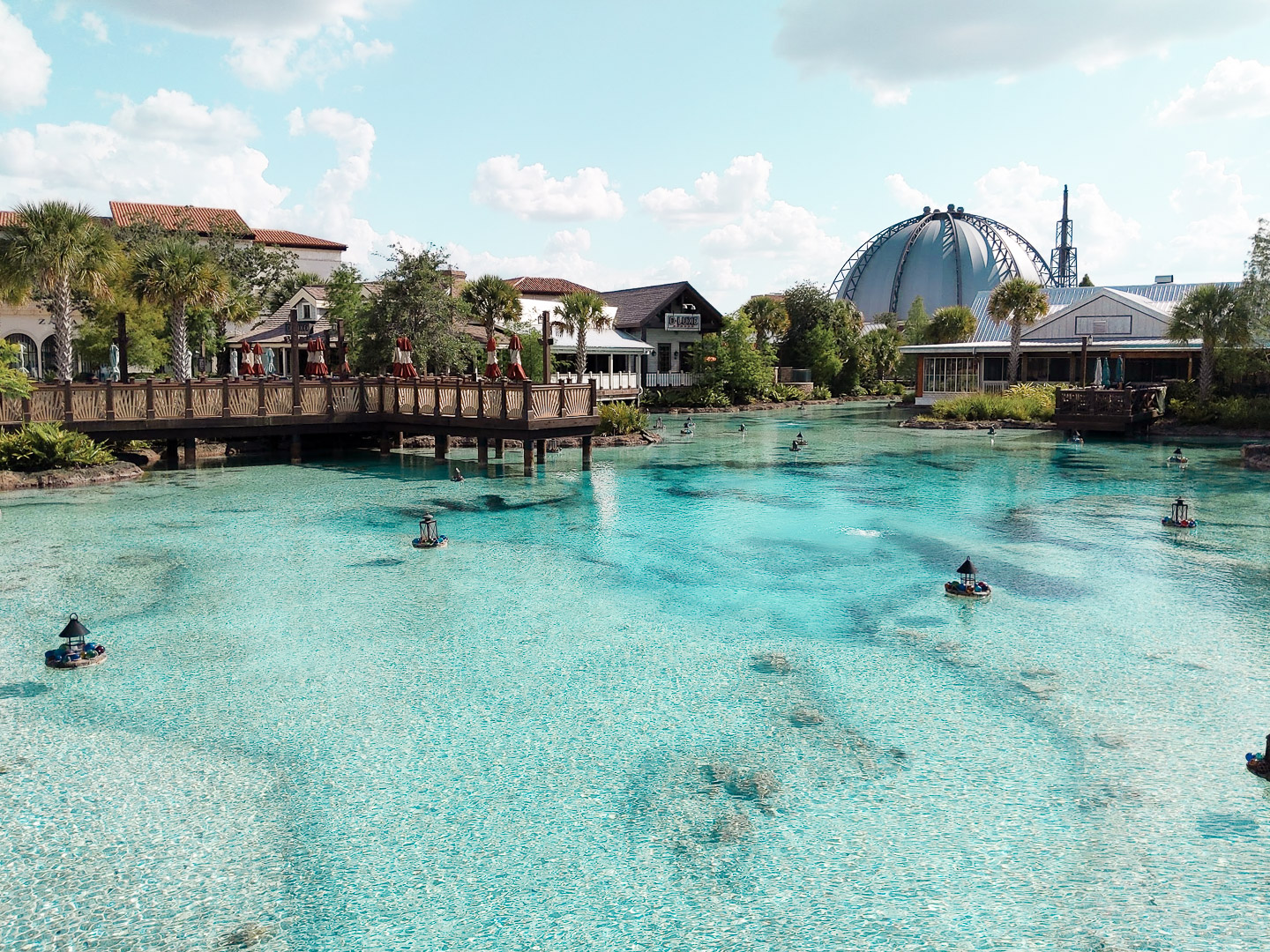 23 May

Disney Springs Reopening

As some of you may know, the Disney Springs reopening was this past week on May 20th! I have been waiting since the day we moved to Orlando to set foot on Disney property, so obviously Alex and I had to go check it out for ourselves! Today I'll be sharing with you guys what you can expect if you visit Disney Springs and a list of what's open as of May 20th.
Disney Springs Reopening Regulations
Things are a bit different over at Disney Springs, but it still feels pretty magical if you ask me! They have taken certain precautions based on CDC recommendations to make sure your visit is safe and enjoyable! Some of these changes include:
– Limited parking
– Temperature screenings
– Face masks required for entry
– Ground markings to promote social distancing
– Addition of hand washing stations and hand sanitizers
Surface parking is closed and the only parking garages that are open are the Lime and Orange garage. Once you park, there will be cast members directing you to the temperature screening area. They made it so quick and easy! There are lines on the ground to promote social distancing while you wait to get your temperature taken. Once it's your turn, they just scan your forehead and that's it! Just remember, they will NOT let you in unless you have a proper face covering!
Once you enter Disney Springs, the first thing you'll probably notice is how empty it is!! There was hardly anybody there which made for a much more relaxing experience than trying to push your way through crowds! But in addition to that, they have added hand sanitizing stations, ground markings for queues, and arrows to help direct traffic.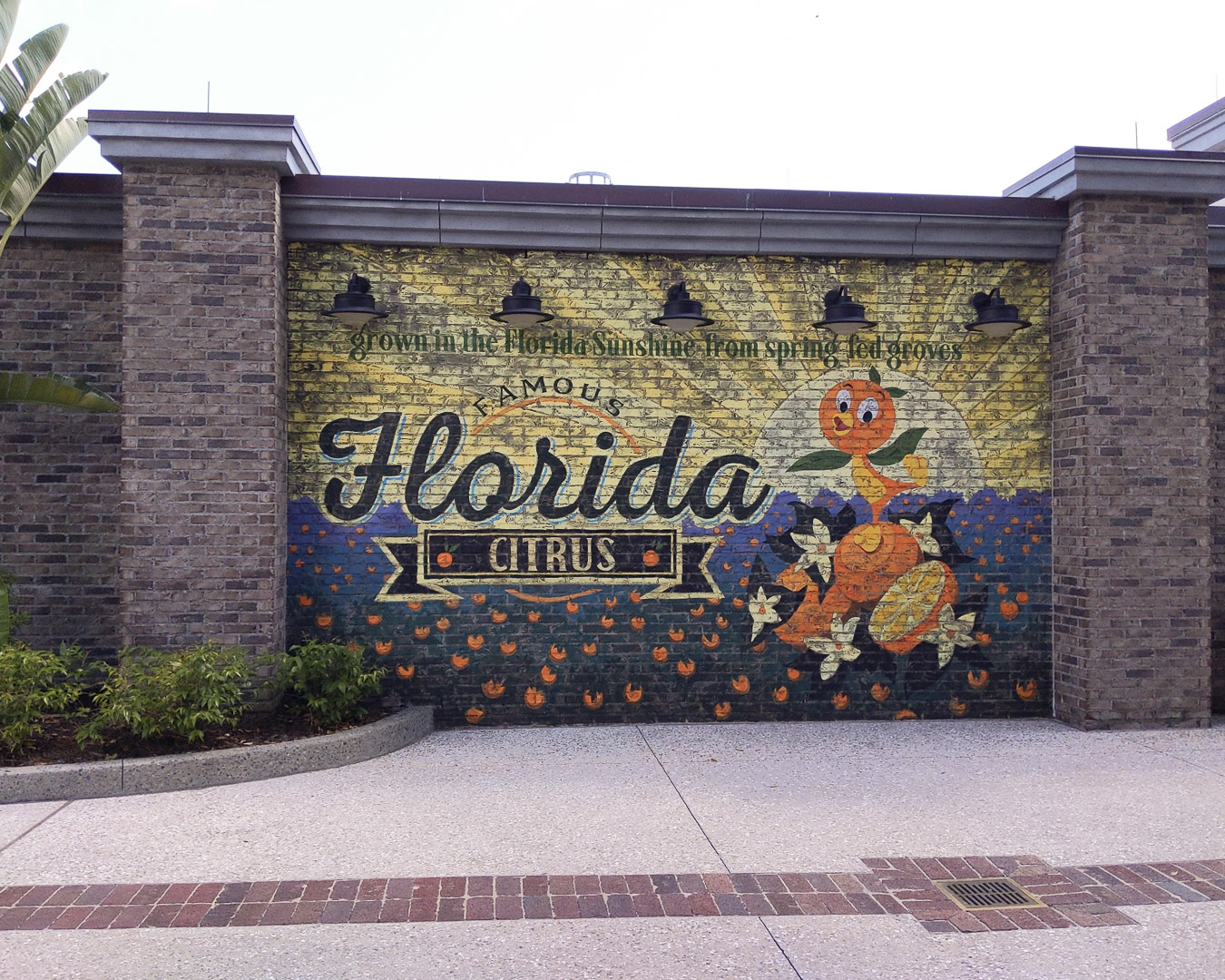 If you plan on visiting any shops, know that you might have to wait in a short line to get in! Stores are only letting a certain number of people in at a time, so they have placed lines on the ground to promote social distancing for those who are waiting to enter. Since it wasn't busy, the lines weren't too long. The only store Alex and I had to wait to get into was Vera Bradley and it was probably only a 5 minute wait. Also, if you're interested in buying a fashionable face mask Vera Bradley is selling some for $8! When we were there, they had a floral pattern and a fish pattern, but it sounds like the patterns vary based on what they have available.
Unfortunately none of the Disney owned stores are open yet, but here's a list of everything that's open right now:
4 Rivers Cantina Barbacoa Food Truck
Anthropologie
The Art Corner by Artistic Talent Group
Basin
Blaze Fast-Fire'd Pizza
The BOATHOUSE®
Chapel Hats
Chicken Guy!
Columbia Sportswear
Crystal Arts by Arribas Brothers
Earl of Sandwich®
Edward Beiner Purveyor of Fine Eyewear
Erin McKenna's Bakery NYC
Free People
Frontera Cocina
Happy Hound
Joffrey's Coffee & Tea Company®
Lucky Brand
Luxury of Time by Diamonds International
Pandora® Jewelry
Paradiso 37 Entertainment
Pelé Soccer
Planet Hollywood
The Polite Pig
Pop Gallery
Ron Jon Surf Shop®
Royally Yours by Arribas Brothers
Sanuk
Savannah Bee Company
Sosa Family Cigars
STK Orlando
Sugarboo & Co.
Sunshine Churros at Disney Springs Marketplace
Sunshine Churros at Disney Springs West Side
T-REX™
UGG®
UNIQLO
UNOde50
Volcom
Vera Bradley
Wolfgang Puck Bar & Grill
Wine Bar George – A Restaurant & Bar
YeSake Kiosk
ZARA
Stay tuned for phase two of the Disney Springs reopening which is set to being on May 27th! You can expect more Disney shops like World of Disney and the Marketplace Co-op to open then! If you want more info, you can go on the Disney Springs website to get all of the details on what's open and what they're doing to keep us safe during this time. Until then, don't forget your mask and we'll see ya real soon!