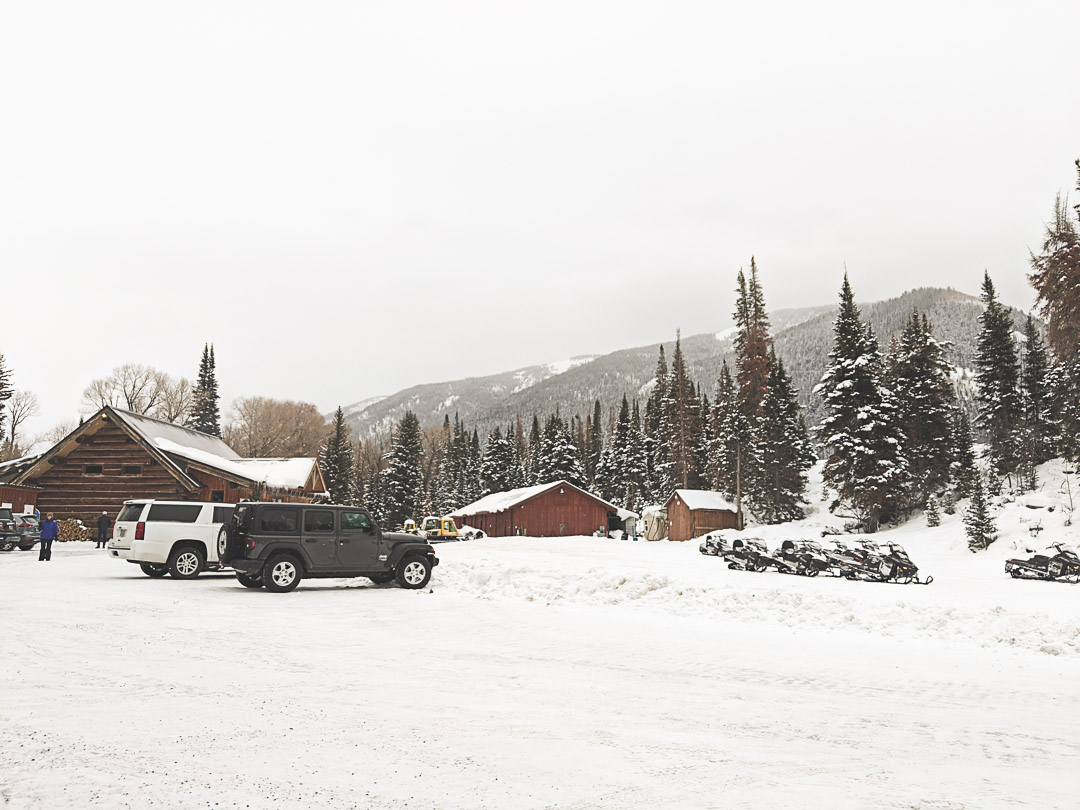 21 Feb

Utah Ski Trip

After we celebrated Christmas in North Carolina, Alex and I took a plane over to Utah for my first ski trip! It was definitely the coldest weather I've ever been in, but it was so much fun. We stayed in Park City for easy access to the best skiing and gorgeous views. It looked like we stepped inside a snow globe! We were only there for three full days but we managed to pack in a lot!
Ski Trip Day 1: Snowmobiling
For our first (and coldest!) day, we went on a snowmobiling tour. I think by the time we got out there it was only 9 degrees! After we geared up, we got on our snowmobiles and headed for the mountains! It was a 2-hour long tour and our guide took us through some really deep snow and to the peak of one of the mountains- 10,000 feet up! It was pretty cloudy that day so we couldn't see too far out, but regardless the view was breathtaking! I grew up in Georgia so the most snow I've seen is like 3 inches. Needless to say, this view was nothing compared to what I'm used to!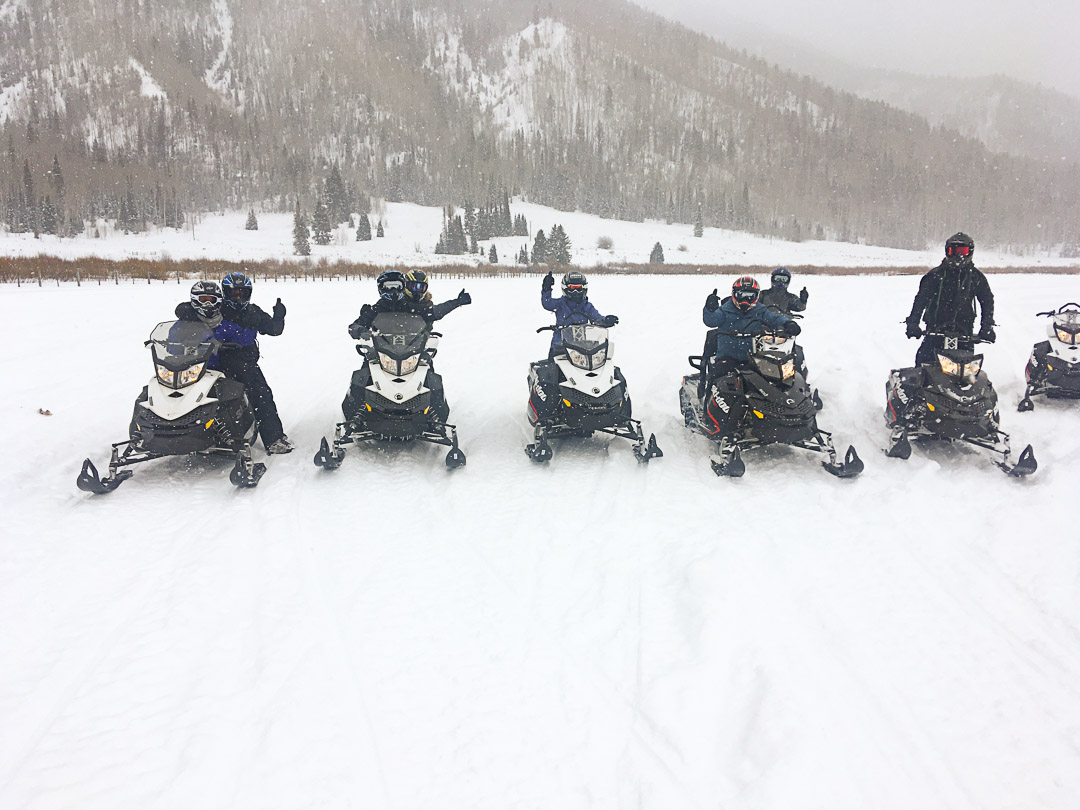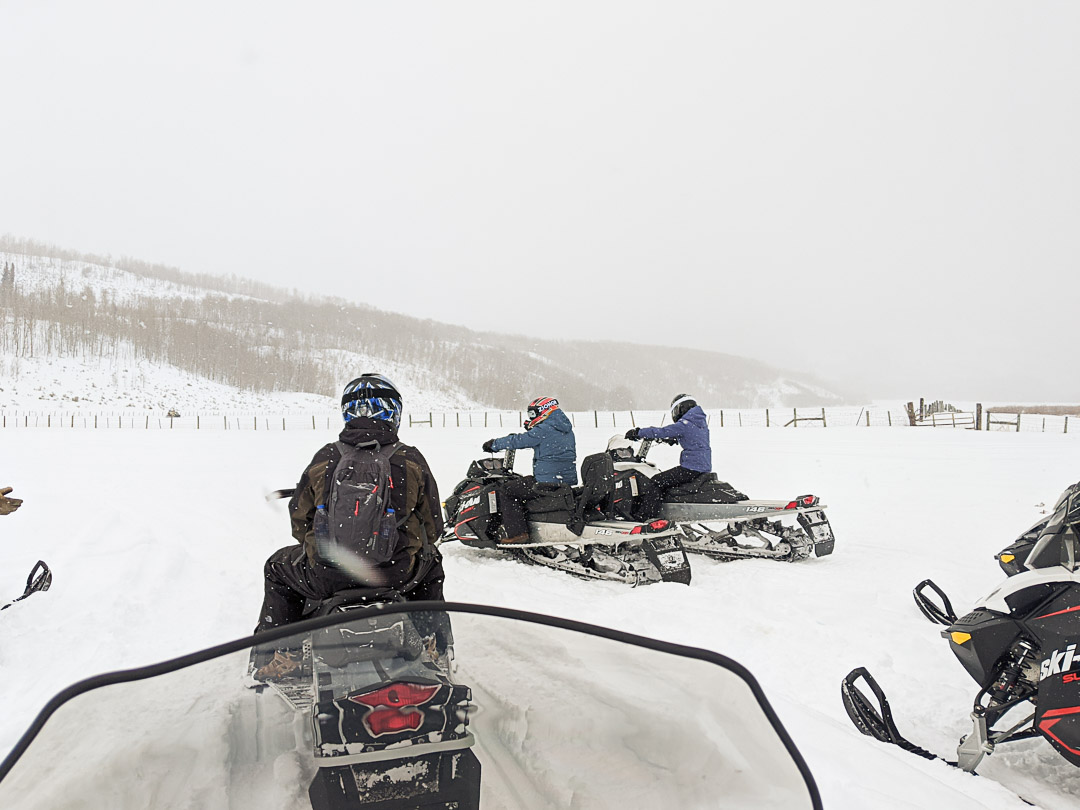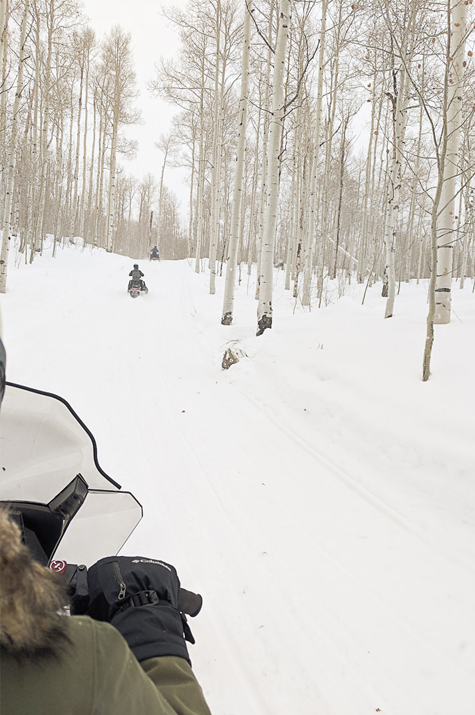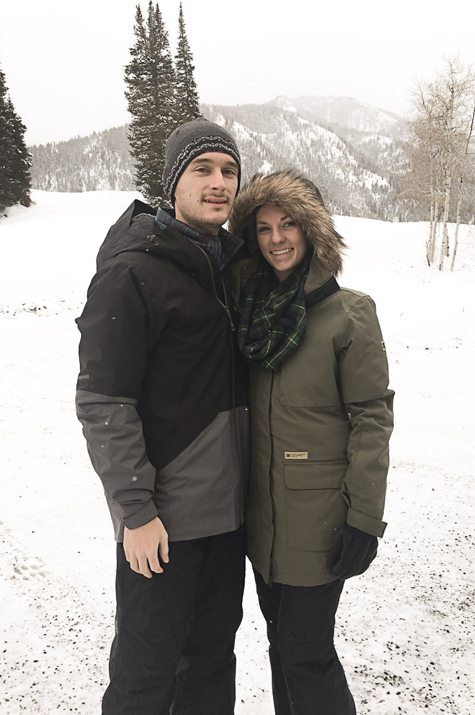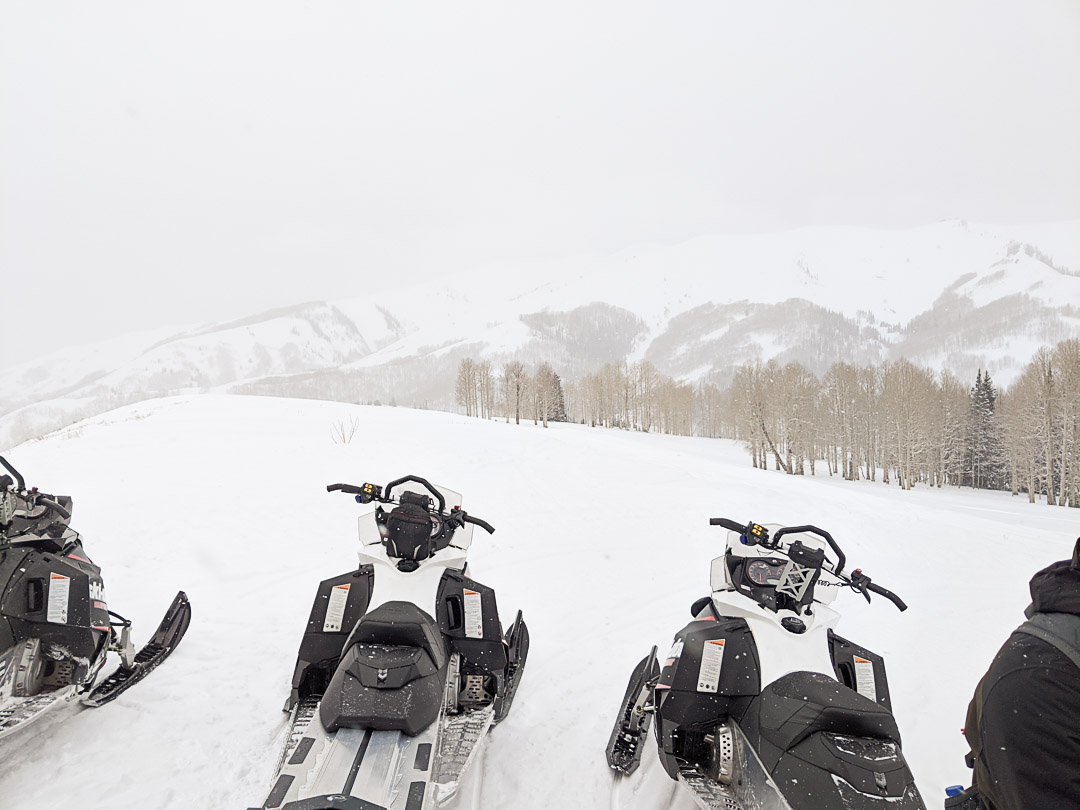 On the way down the mountain I took a turn driving. (Alex and I decided to share a two-seater.) It was really fun, but a little scary to go down some of the steeper hills! Although I will say I'm a pretty good driver. We just won't talk about that one time I flipped us over… 😉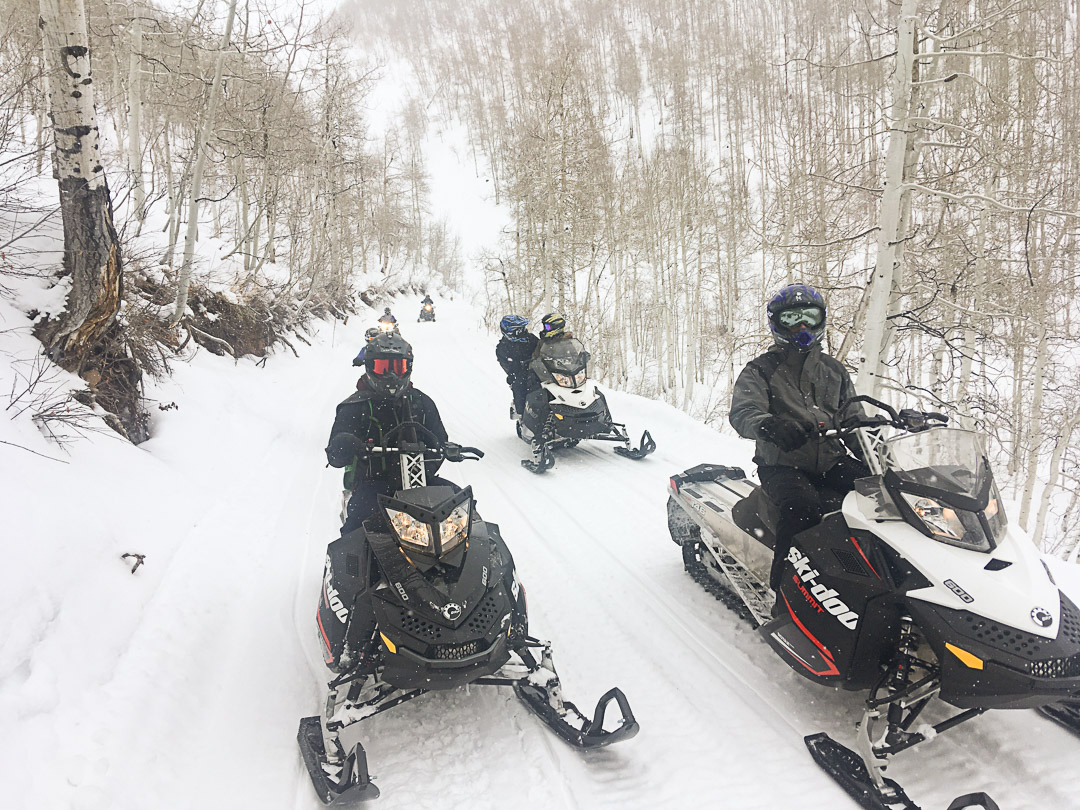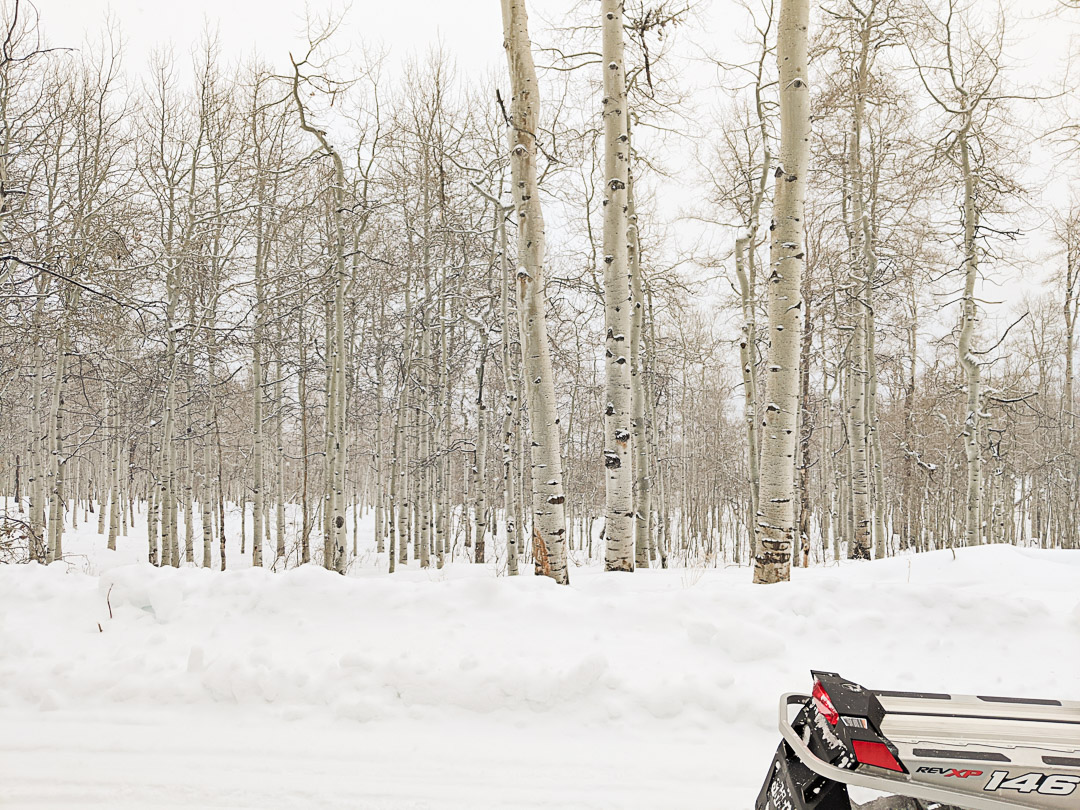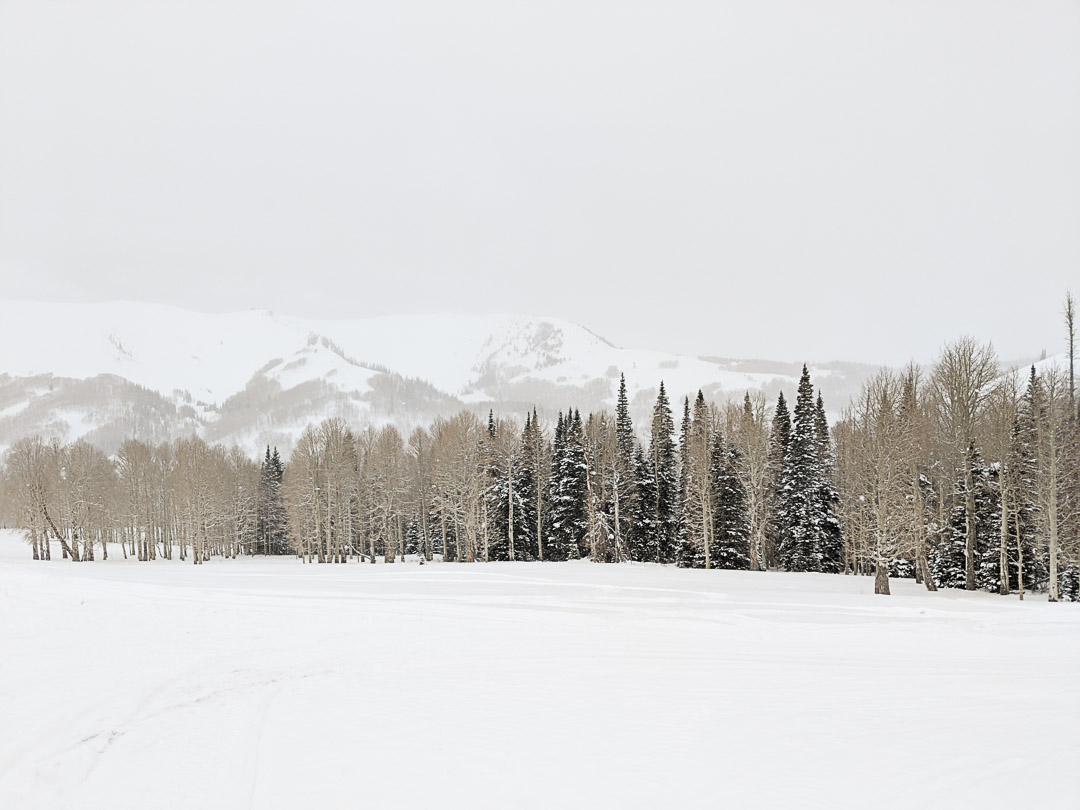 On our second day in Utah we hit the slopes! After all, what's a ski trip if you don't go skiing? I was definitely nervous at first because this was my first time skiing or doing any type of winter activity for that matter! I'm not really a fan of feeling restricted, so skiing didn't really sound like my cup of tea- or cocoa. But I was willing to give it a try! We spent the morning getting a lesson from one of the ski instructors and testing our skills on the bunny slope. Once we felt a bit more confident, we moved on to a green slope. Two runs and two falls later, I was ready to take a cocoa break! Alex went back on the slopes for some more skiing, but I was content sipping on my hot chocolate in the nice warm ski lodge. I learned that skiing isn't really my thing, but hey now I can say I tried!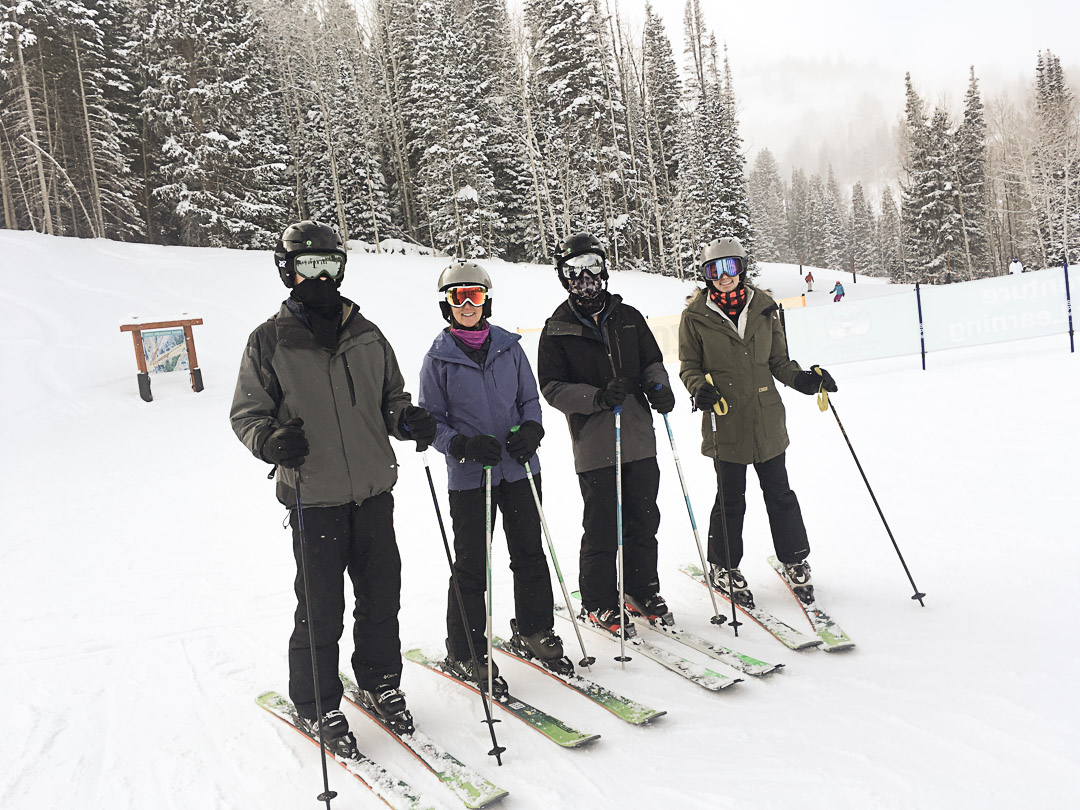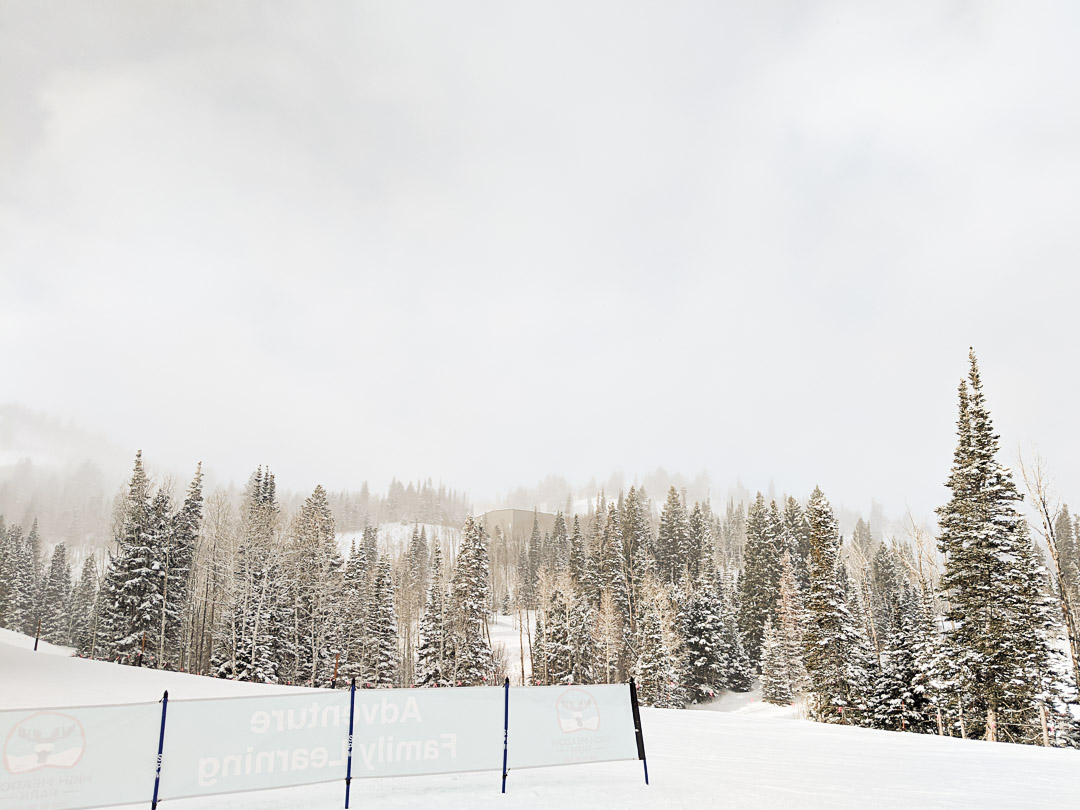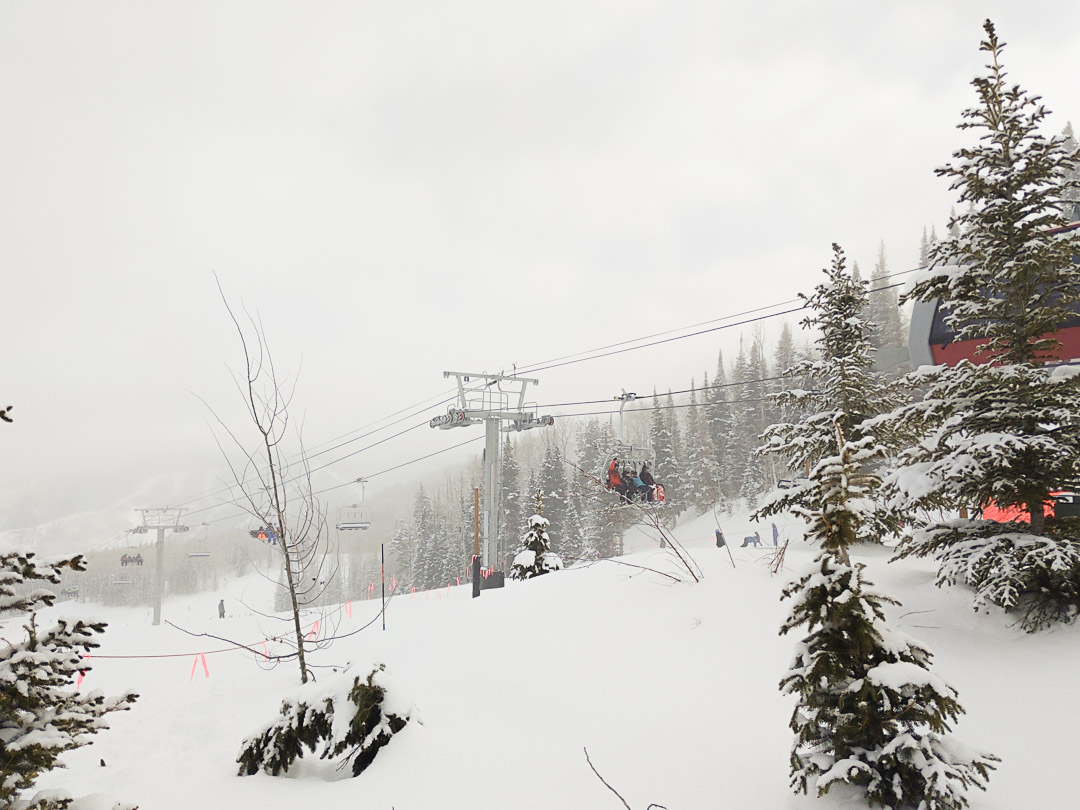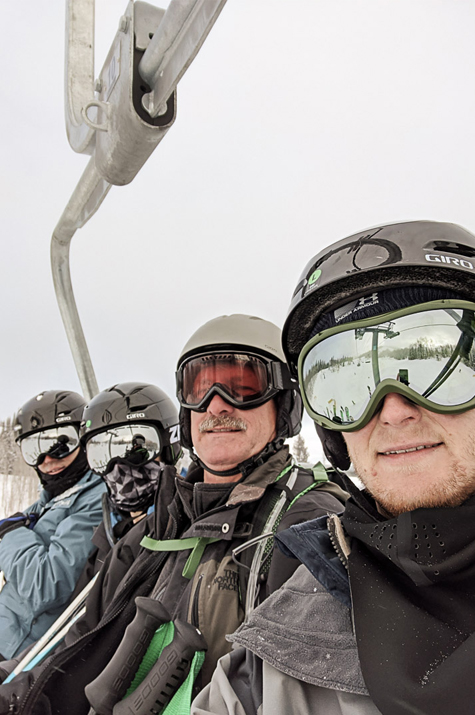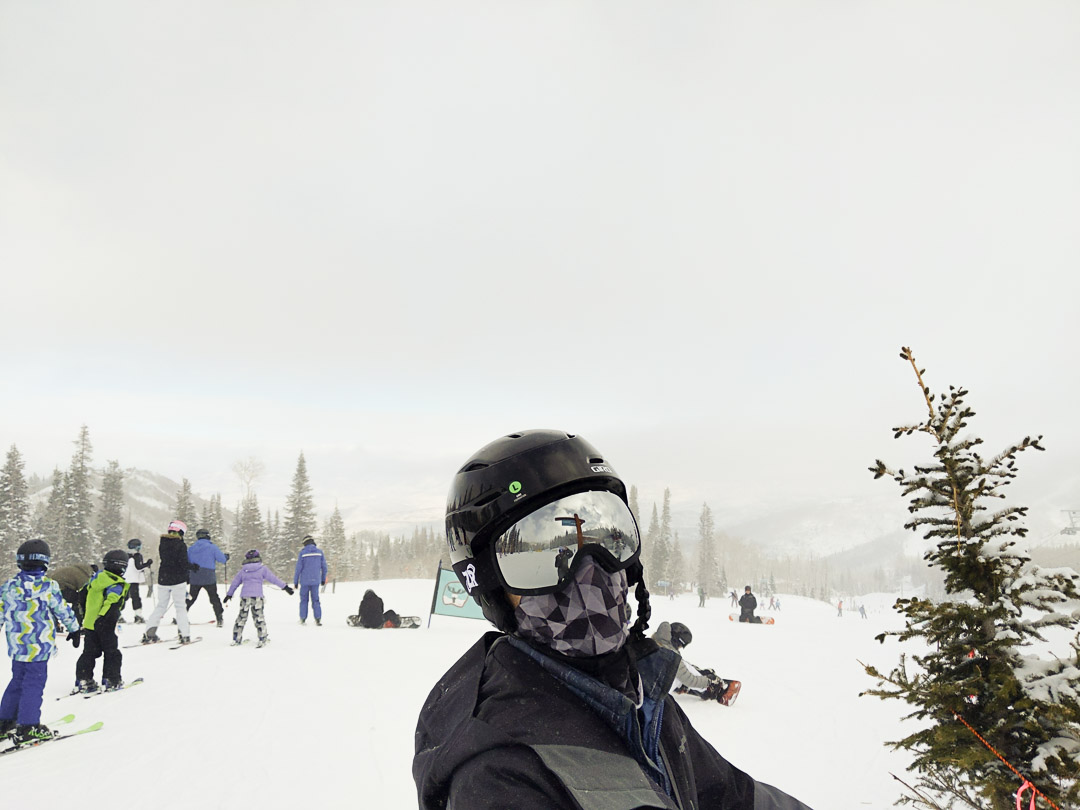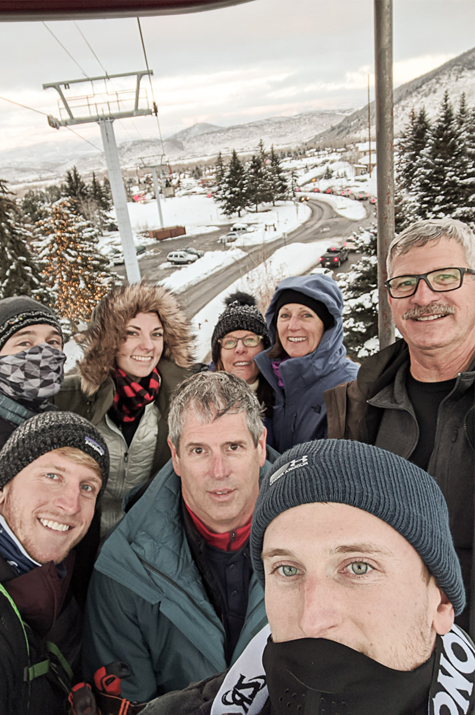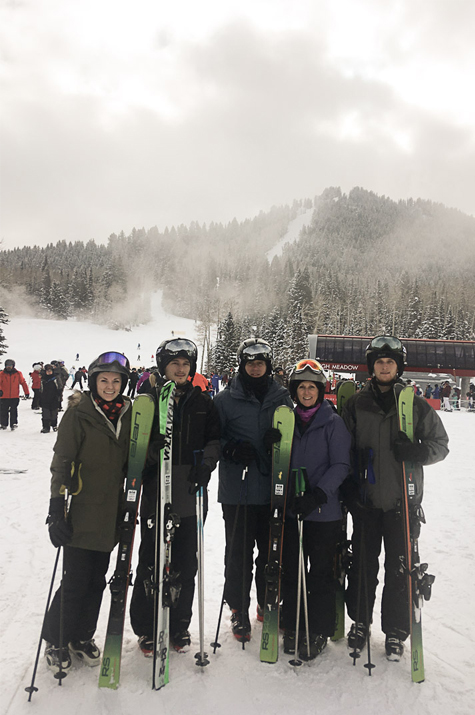 Day three was definitely what I was most excited about! Alex and I went horseback riding twice in Iceland and I loved it, so I knew this would be right up my alley. We drove out to the stables and our guide matched us up with a horse. Mine's name was Trusty. Not gonna lie, I was a little disappointed that everyone else's horse had a Disney princess name except for mine considering how much I love Disney! He was a great horse though and we went for an hour-long ride on the trail. We saw some coyotes, deer, and lots of birds. It was definitely a peaceful ride through some beautiful scenery!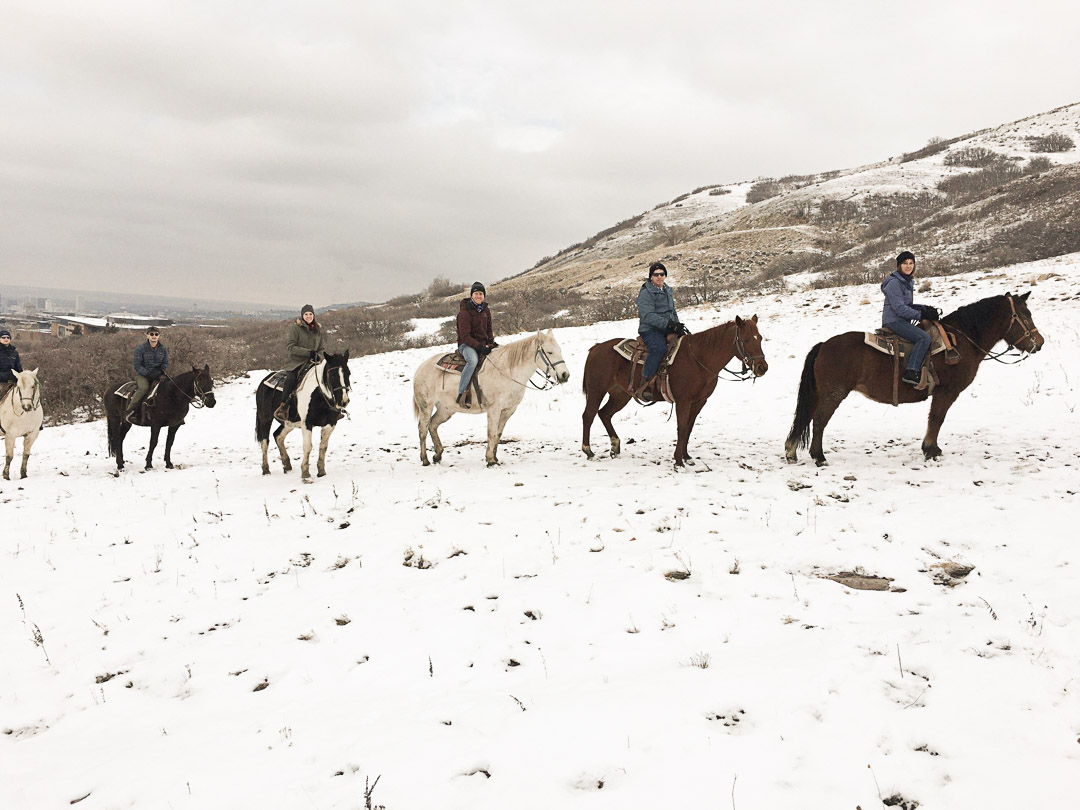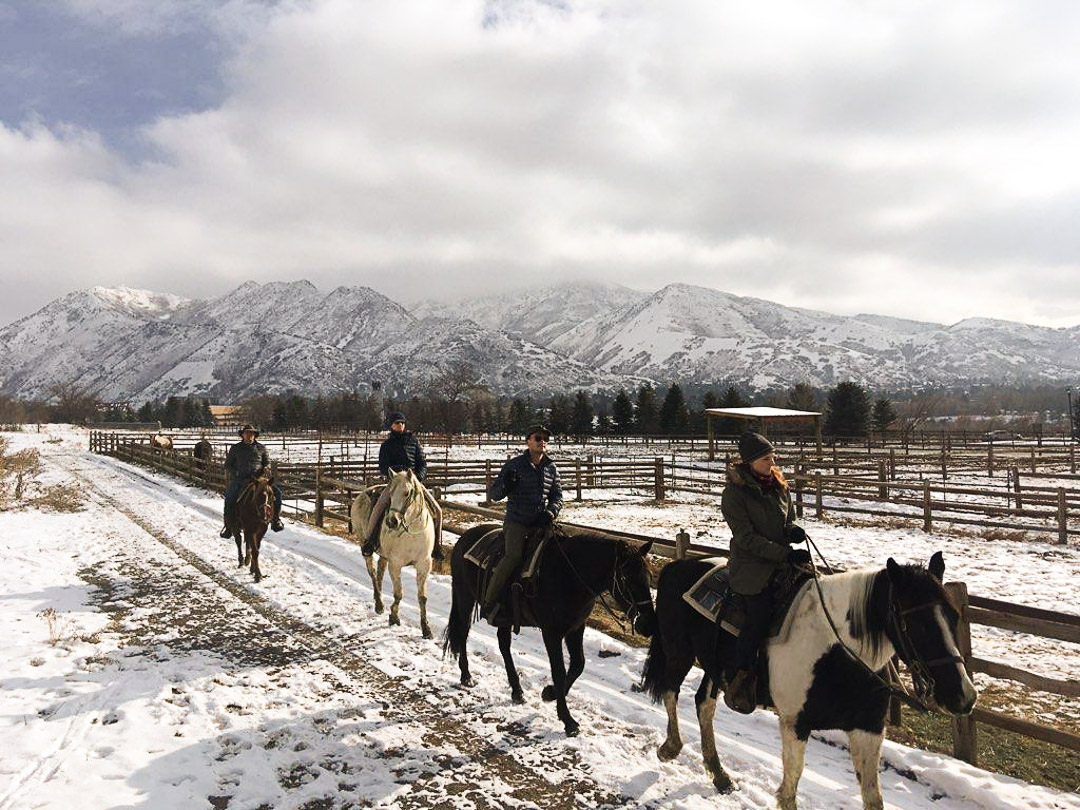 On our last night we watched the fireworks to ring in the new year! All in all it was a great ski trip and I loved being able to experience some real snow for the first time! Where is your favorite place you've gone for the holidays?