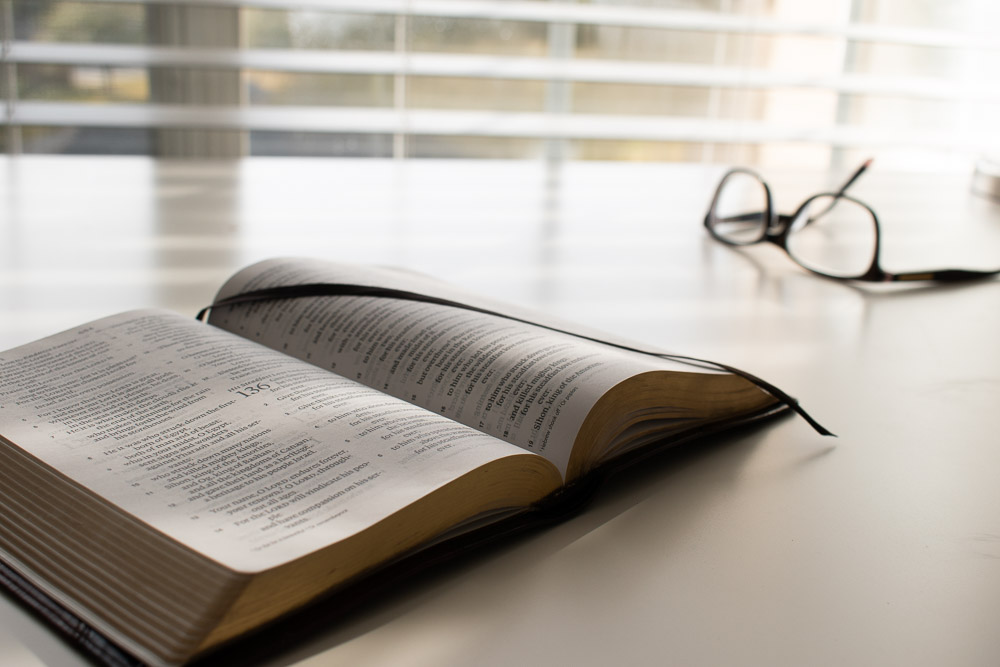 15 Mar

My Story: Living with Anxiety and Depression

This post is something I've been wanting to share for a while, but it's so personal and scary to talk about that I just kept putting it off. Well, it's been long enough. I've realized that opening up about personal struggles is one of the best ways to help those around you that may be suffering too.

A woman in our church recently took her own life. I didn't even know who she was, but it hit me. Hard. It shouldn't take tragedies like this to draw attention to the importance of mental health, but all too often it does. We can't continue letting mental health be a taboo subject. We can't continue to let people live in fear about opening up to others. We have to create a community that cultivates meaningful relationships, vulnerability, and love. And if I can just help one person by sharing my story, then hey, I'm willing to do my part.

I recently had the privilege of sharing my story with the women of my church and figured now would be the perfect time to share it with all of you! Keep reading to hear how my journey with anxiety and depression began…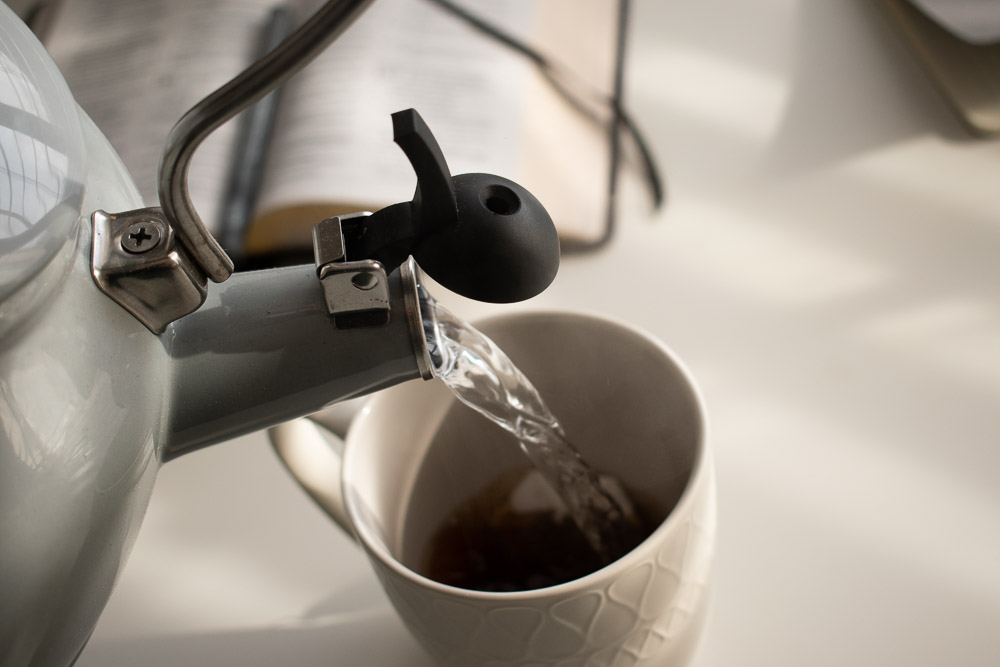 Most people think of me as a creative, successful, hard-working girl. I have what some may think is the picture-perfect life: a loving husband, a new puppy, and the job every little girl dreams of. But behind all the smiles, romantic dates, and fluffy tutus, I battle with anxiety and depression.
My story begins during perhaps the most stressful season of my life, what seems like a lifetime ago but has impacted my life for years to come. It was my junior year of college and I was working myself to death. I was being stretched to my limits with school, church, relationships, and trying to take care of myself. Any of my friends can attest I spent the majority of my junior year slaving away on projects and working so late I watched the sun rise out my window. I could feel the stress and anxiety rising, but I thought if I just ignored it and pushed through, everything would go back to normal.
When the time came to present my final project, I felt both a sense of relief and complete exhaustion. I was ready to get some well-deserved rest, but instead I was on my way home to start working two jobs over summer vacation.
Every day it seemed harder and harder to just get myself out of bed. I would get ready, put on a happy face and push through the day, all the while ignoring this nagging feeling that something was wrong. Some days I would cry, some days I would feel like I was getting better, but everyday felt like an endless battle. One week I broke down and cried every single day before going to work. The weight of my anxiety and depression was unbearable and I couldn't carry the burden anymore. That's when I knew I needed help.
I opened up to my mom about it and she was incredibly supportive. I spent my lunch breaks researching therapists in the area and I made my first appointment towards the middle of summer. After making that appointment, I immediately felt like the weight I had been carrying around for so long was finally lifted. Did it cure my anxiety right away? No, but taking that step alone gave me hope and reassured me that I was on the path to recovery.
I spent one day a week for the next eight weeks meeting with my therapist. She prescribed me some medication (something I was very hesitant about at first, but ended up making all the difference) and helped me cope with my emotions rather than push them aside. Seeking help was the best thing I could have done for myself at the time, and I am a completely changed person because of it.
I went into my senior year feeling revived and rested. I was cautious with how much I took on and I learned it was ok to say "no" for the sake of my mental health. While my anxiety subsided, the year brought new challenges that triggered my depression. I had a therapy session here and there and increased the dosage of my anxiety medication. Things started looking up and after graduation, I finally found my new home in Savannah, Georgia.
I wish I could tell you this is some miraculous story and that I'm completely healed now, but I'm not. I wish I could tell you that all it took was a prayer and everything magically got better, but it didn't. And that's ok. I've learned that living with anxiety and depression can be a daily fight. I've learned that there's nothing wrong with saying "no." I've learned that it's ok to not be ok. And the most important thing you can do is get help. As Christians we strive to put others before ourselves, but you can't pour from an empty cup. Don't hide. Surround yourself with a community that loves and supports you. It won't be easy. Some people will abandon you, and let me tell you- that hurts! But the freedom and redemption you will receive after laying your burdens down and seeking help is truly invaluable.
My mental health doesn't define me. At first, I was scared to tell people what I was going through because I didn't want them to think there was something wrong with me or to just see me as crazy. But despite my anxiety and depression, I'm still me. I'm still a successful, hardworking girl with an adorable puppy and one handsome husband. I have become a stronger woman because of my circumstances, and I want to reassure you that there is a light at the end of the tunnel. There is hope. I will not give up my fight because I know it is in the hands of the Lord, and He is the One that has been writing my story all along.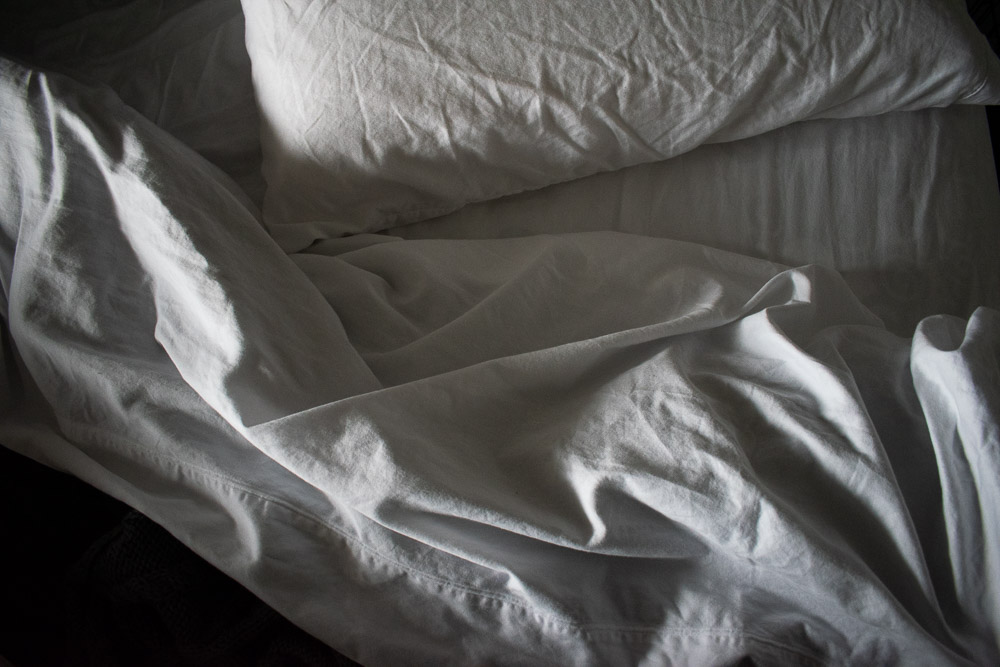 So that's how my journey all began, and what a journey it has been! Some of you may be thinking "she's just being dramatic" or "she obviously doesn't have enough faith…" but the truth is, depression and anxiety are REAL problems that so many people around you are struggling with and you don't even know it. I am so incredibly thankful to be a part of a community that doesn't shy away from tough topics like this. It has been such an unexpected blessing to be surrounded by women that understand and encourage me. I hope that sharing this story can shed some light on the realities of anxiety and depression and encourage any of you out there who are struggling to share your story too.
And if you are out there struggling or just want to know more about my story, please do not hesitate to reach out to me! Seriously. Email, text, DM, whatever. I want to hear your story and help in any way I can.
With lots of love, sincerely,
Cait