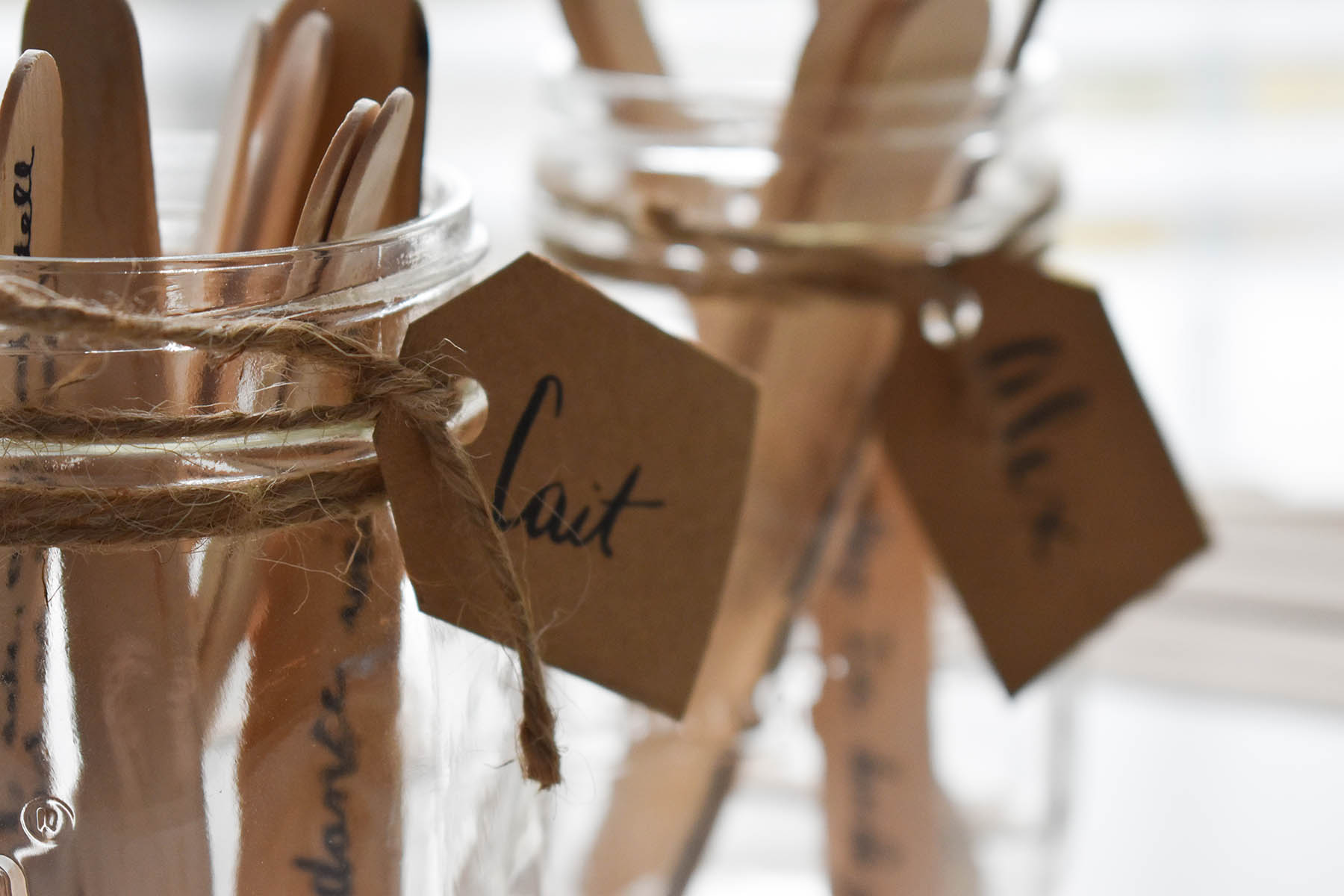 16 Jan

DIY Jars of Love

Alex and I are always working on ways we can show each other our love, but sometimes we just get stumped for ideas! Some friends of ours shared the idea of making "jars of love." It's a quick and easy craft you can do with your spouse so you always have fresh ideas on how to show your love. You only need a few materials and you can even make a fun and romantic date night out of it. So grab a bottle of wine and get crafting!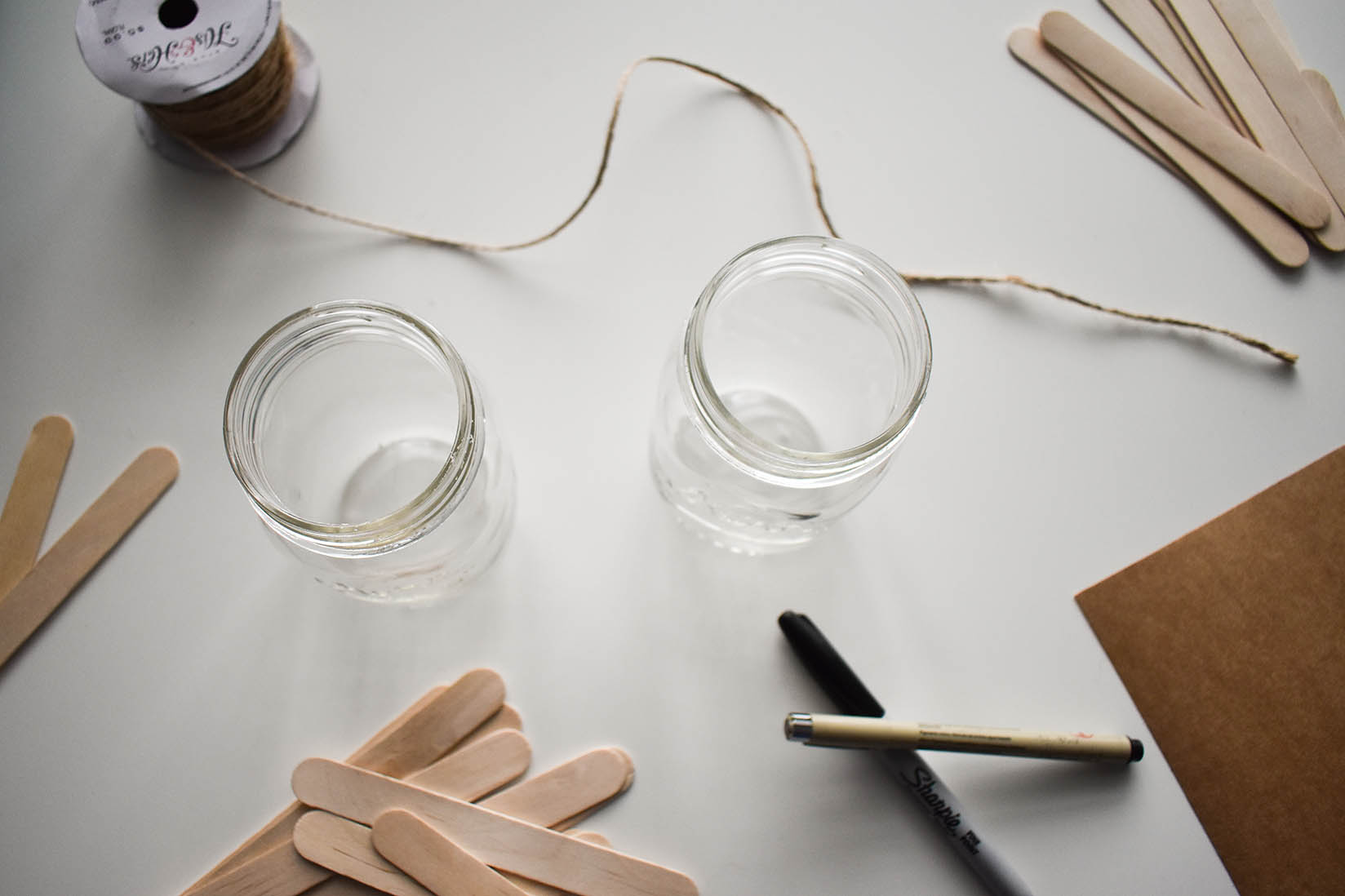 Step One:
Gather your materials and divide up the popsicle sticks. Alex and I did about 10 each. Start writing down things that make you feel loved. Some ideas we had were "take me on a surprise date," "do a household chore for me," or "make me breakfast in bed." These don't have to be super extravagant things, in fact they shouldn't be! The whole point is to think of small everyday things your spouse can do to show you they love you.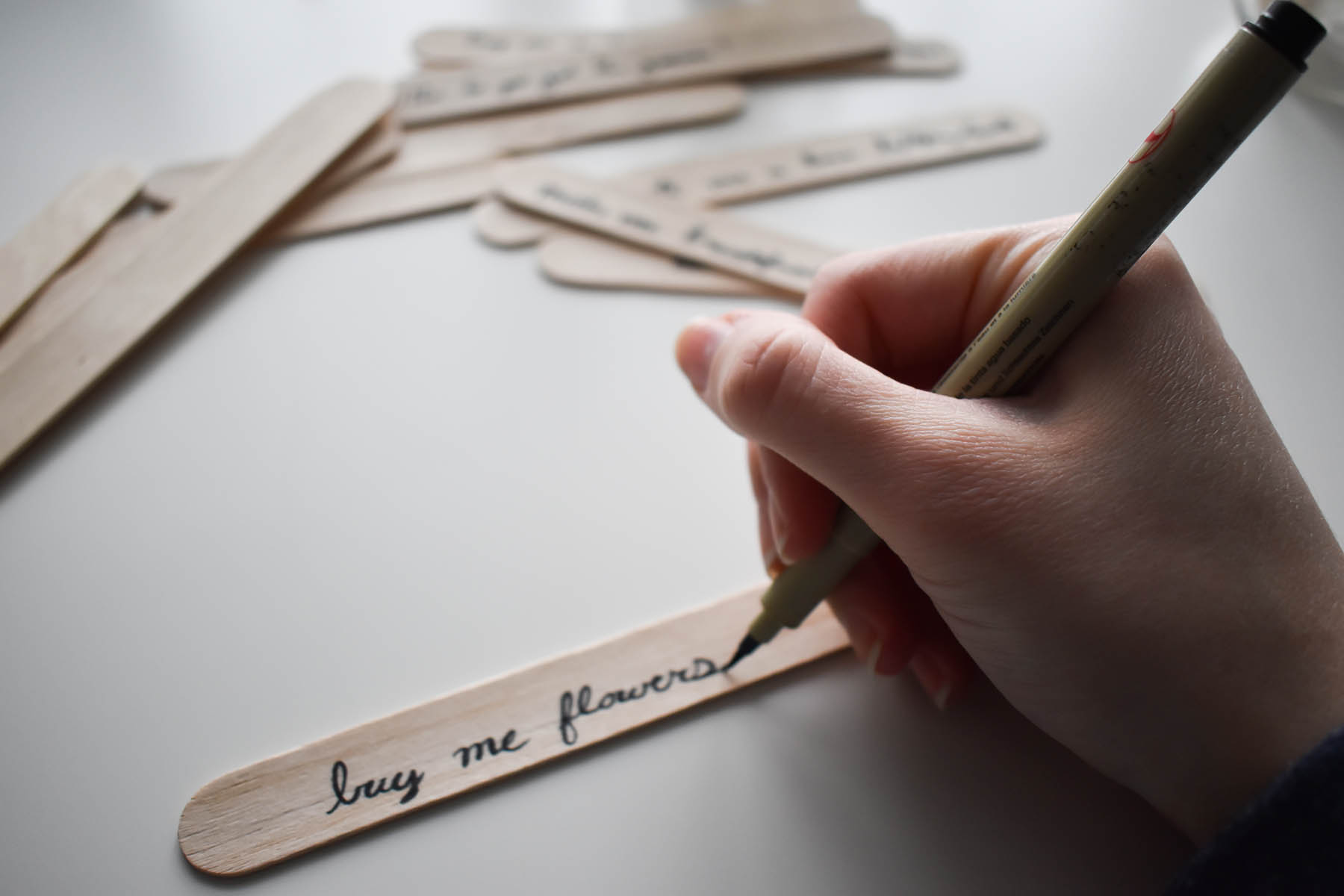 Step Two:
Once you finish writing all your ideas down, put them aside- and don't share them! Part of the fun is discovering new ideas and not having a clue what your partner will do to surprise you next!
This next part is optional but can be really fun! You can choose to decorate your jars however you want. You can paint them, bedazzle them, tie a pretty ribbon, whatever you want. Go crazy. I like to keep things simple, so I just made a quick tag for each of us and tied them around the jars using some twine! (If you can't tell yet, I kind of have a thing for twine).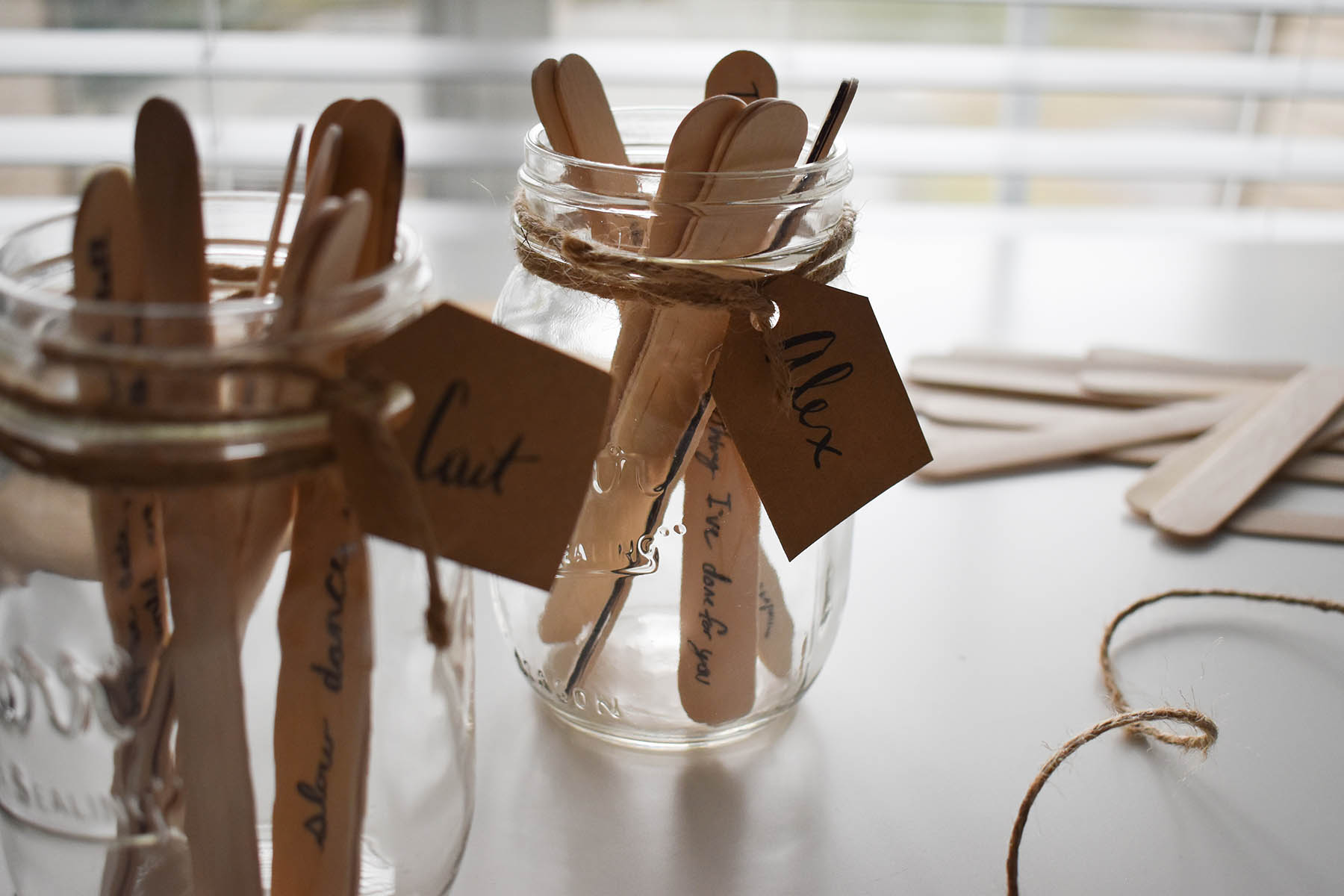 Step Three:
Put those jars of love to use! Alex and I were pretty excited to start using them, so we each picked a stick from each other's jar as soon as we finished. We don't have a set schedule of how often we use the jars because it's meant to be spontaneous. But I try to pick one at the beginning of the week and find a time during that week that I can do it!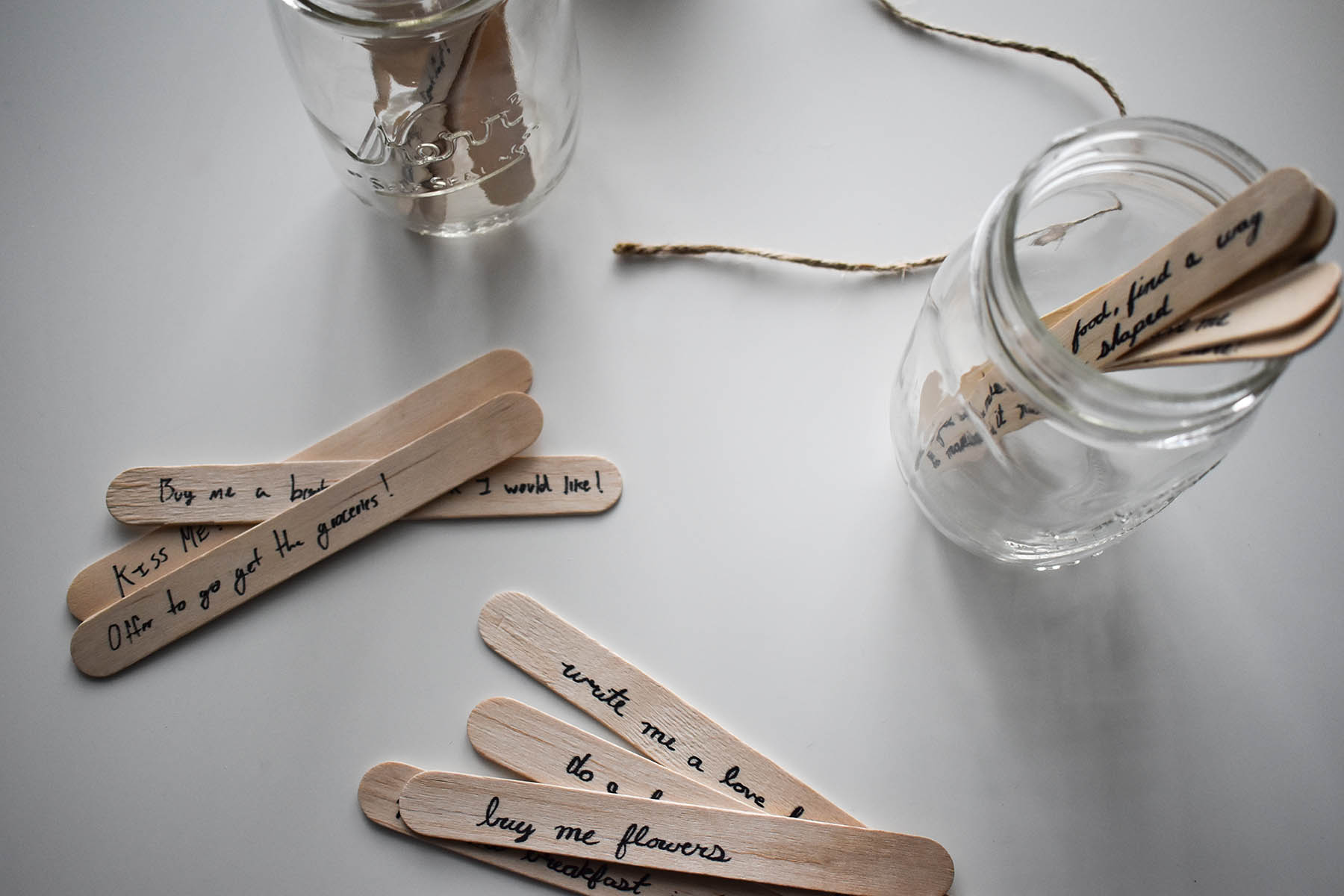 It's so important to remind your spouse how much you love them every day. Those cutesy things you used to do when you were dating can get lost when life gets crazy and stressful. This is a simple way to always have ideas on how to show your love- and you know your spouse will appreciate it too!