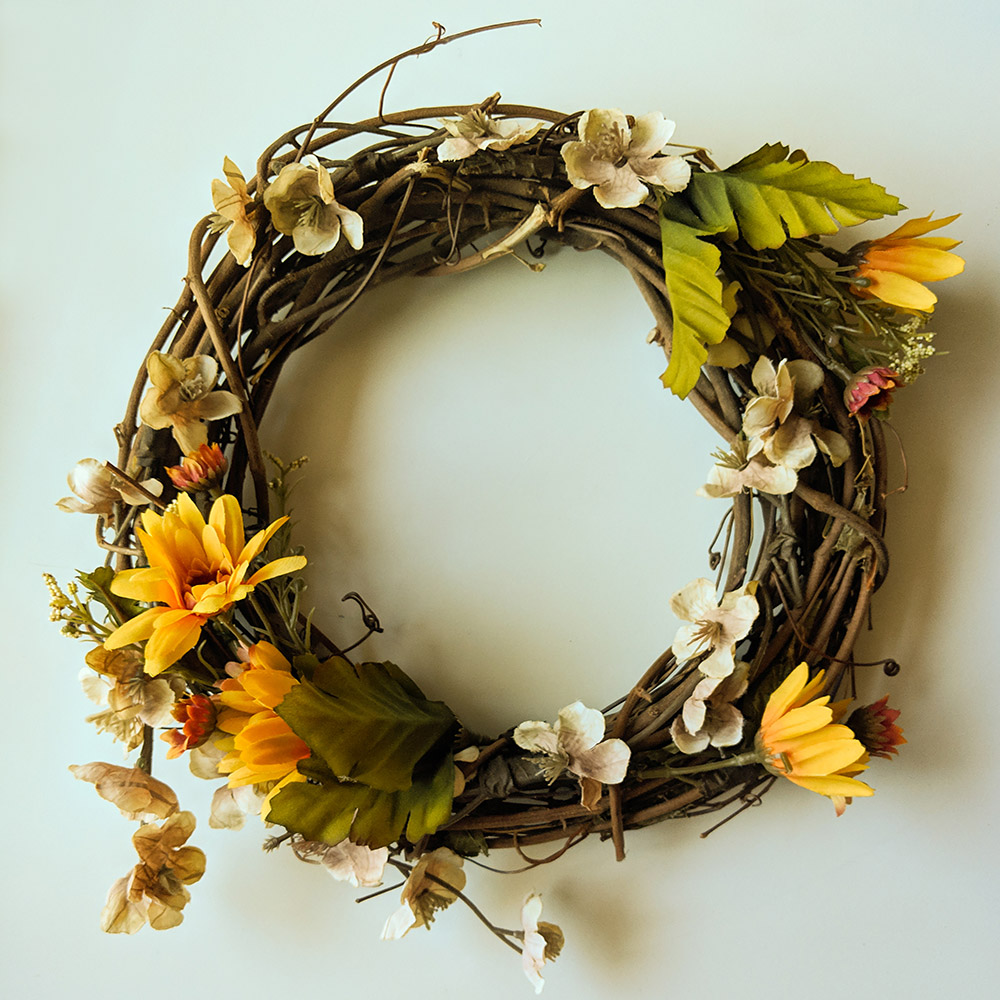 01 Nov

DIY Fall Wreath for Under $20

I am so excited it's finally starting to feel like fall here in Savannah! I've been dying to get at least some fall decor up in our apartment, but when Alex and I went to go look at wreaths at Michael's they were all like $60?! No thank you. So I decided I would just hit up the floral section when it went on sale and make my own DIY fall wreath!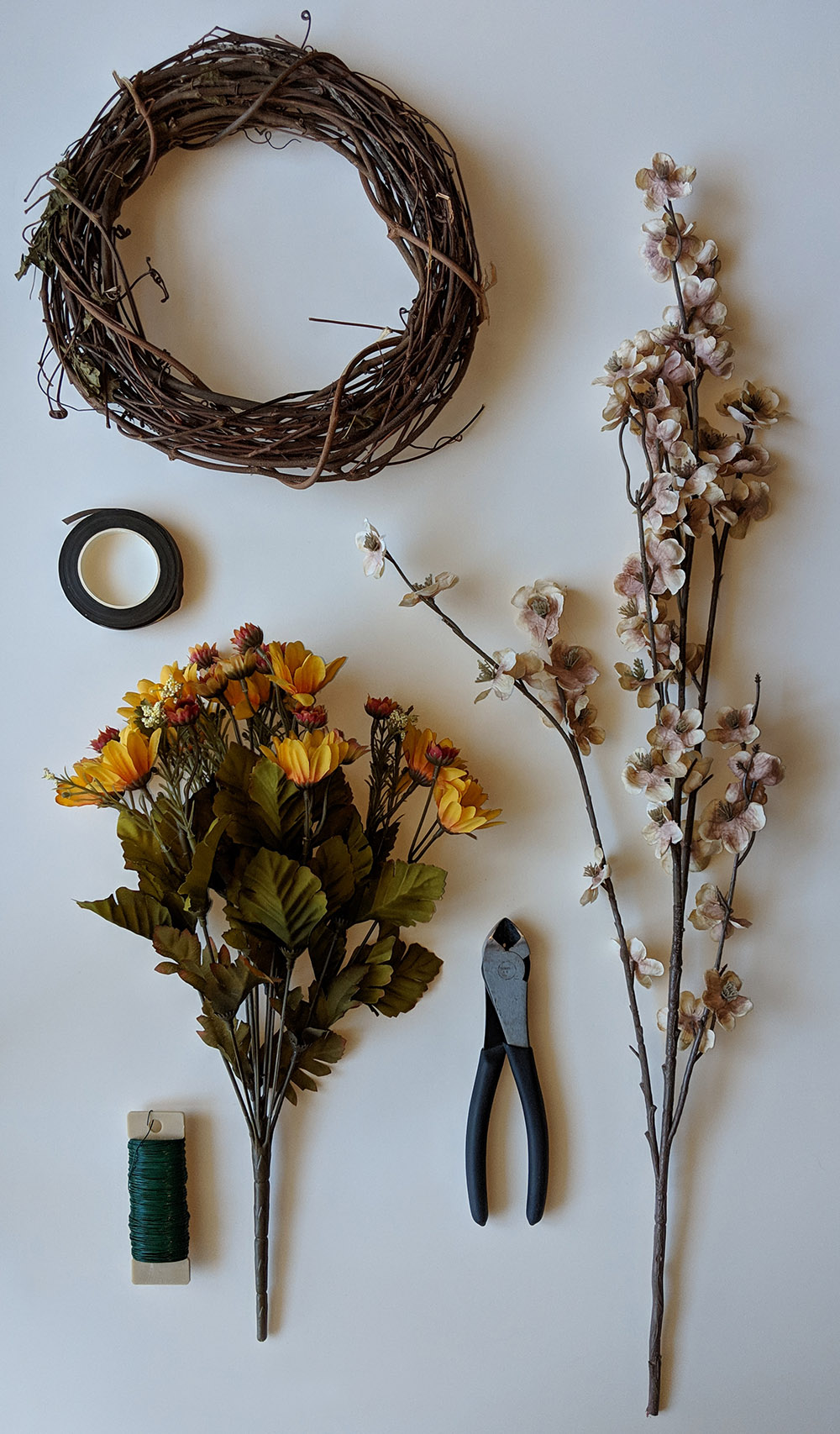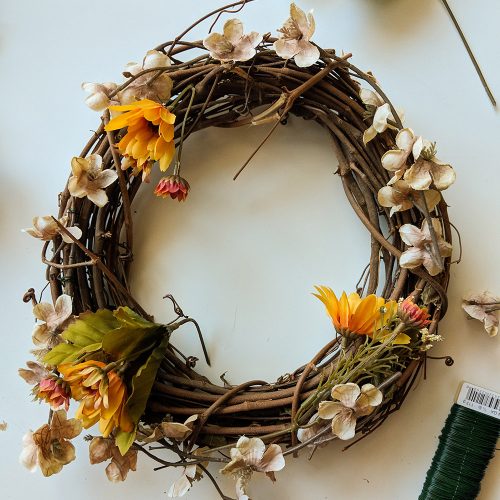 Step One to a DIY Fall Wreath:
Start by cutting off shorter stems of flowers that you like and arrange them on your wreath until you get the look you want.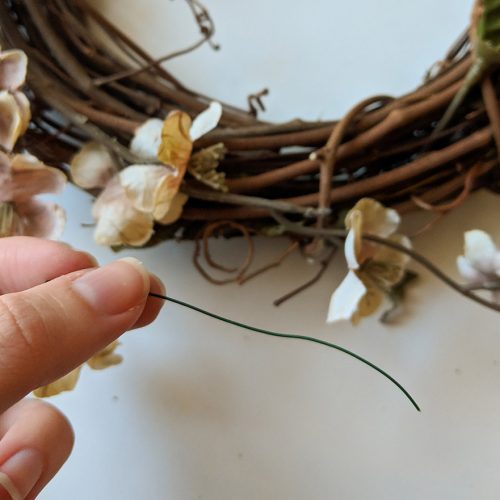 Step Two:
Cut about 3″ pieces of floral wire to secure the stems to the wreath.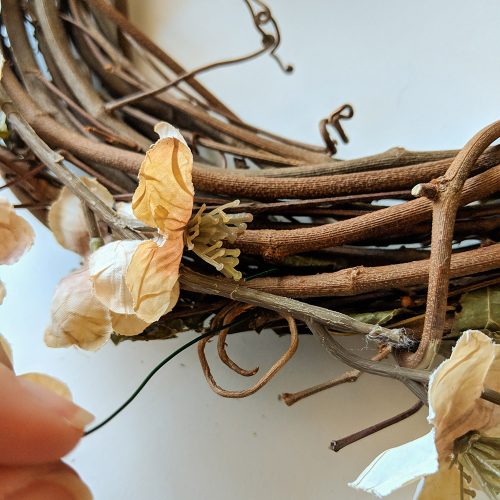 Step Three:
Find where you want to secure your flower stem to the wreath and feed the wire underneath the stem and twig you are securing it to. Leave one end of the wire shorter to use for securing.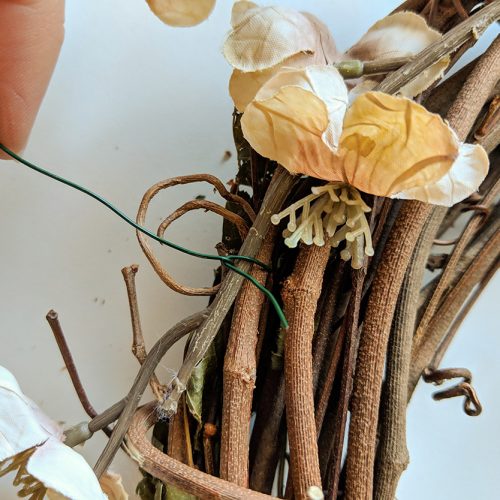 Step Four:
Take the shorter end of the wire and twist it around the longer end until it is tight against the flower stem. (I used my fingers for this, but you may want to use pliers to make it easier!) I found that the best way to make sure it is tight is to cross the short piece over the long piece and twist them together.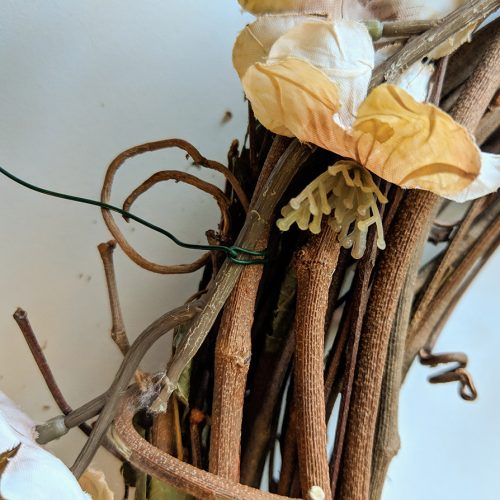 Step Five:
Wrap the shorter end back around the stem and twig so it is not sticking out.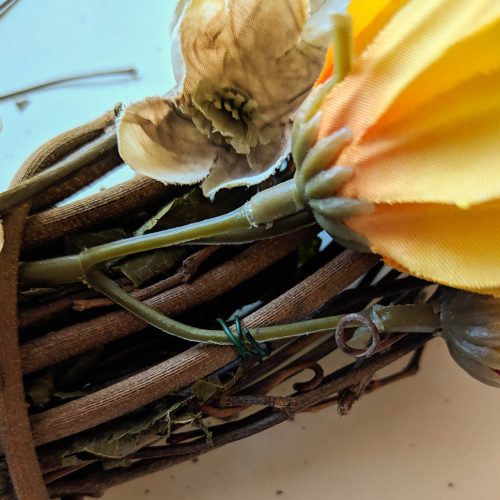 Step Six:
Wrap the long end of the wire around the stem and twig to secure. This part can be a bit tricky since you have to feed it through the wreath again, but after you do it once or twice you'll get the hang of it! Repeat this process in 2-3 places on each flower stem until it is secure and positioned where you want it. Repeat steps 3-6 until you've attached all of the flowers.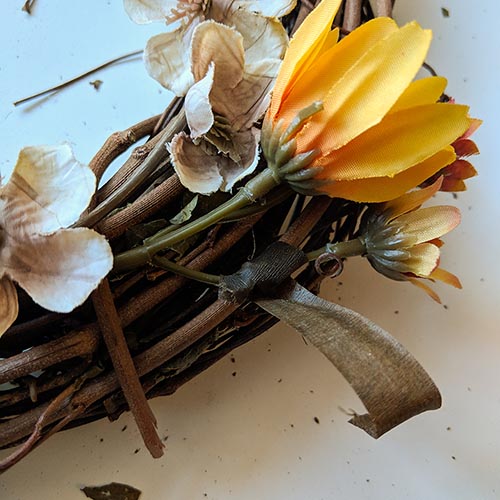 Step Seven:
This step is optional depending on what color wire/wreath you have, but I decided to use a brown floral tape to hide the wire since my wreath was made of wood. Simply cut a 3-4″ piece of tape and wrap it around any wire you want to hide using the same technique you used to wrap the wire.
And there you have it- your very own DIY fall wreath for under $20! I definitely think I will be making more of these for Christmas and spring. I was able to save more than $40 AND I even had materials leftover! Now I'm trying to think of ways I can use the rest of the flowers around the house, any thoughts? Let me know in the comments!
I got all of my supplies from Joann and Michael's. Check out what they have in stock so you can started on your own wreath!