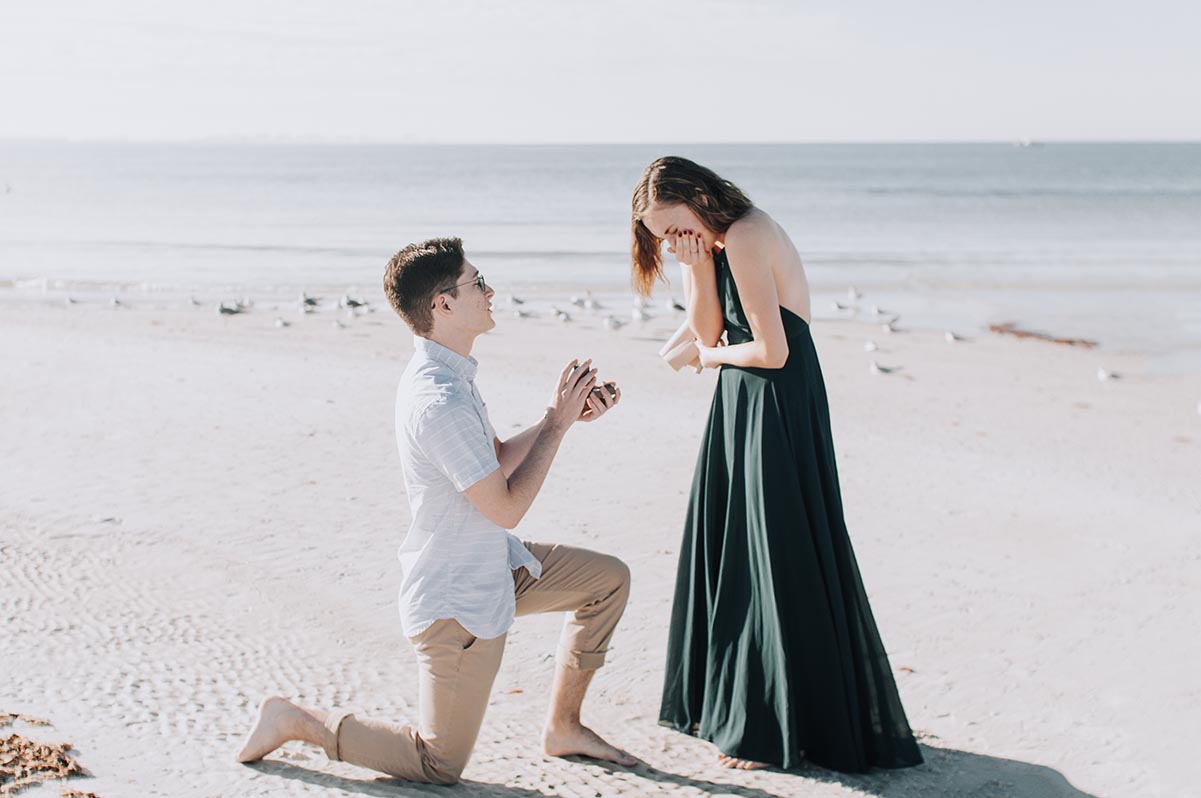 02 Dec

Beach Proposal: A Message in a Bottle

A year ago today, I said "yes" to the love of my life after a picture-perfect beach proposal on Honeymoon Island. It was a moment I will never forget, and I don't think I will ever get sick of retelling the story. Everyone wanted to know the details and I haven't posted every picture, so I thought now was the perfect time to share with everyone exactly how it happened!

None of this would have been possible if it weren't for my amazing friend, Sheridan! She is an incredible planner and annoyingly good at keeping secrets, so she was in on this one the whole time. It was the end of the semester for us so we decided to go to Disneyworld for Mickey's Very Merry Christmas Party to celebrate and hang out at her place for the rest of the weekend. Earlier in the week she asked if I wanted to do an impromptu photoshoot one morning because she is good friends with a photographer in the area. She knows tons of photographers, so I thought nothing of it and I will never turn down a chance to get all dressed up and have a photoshoot!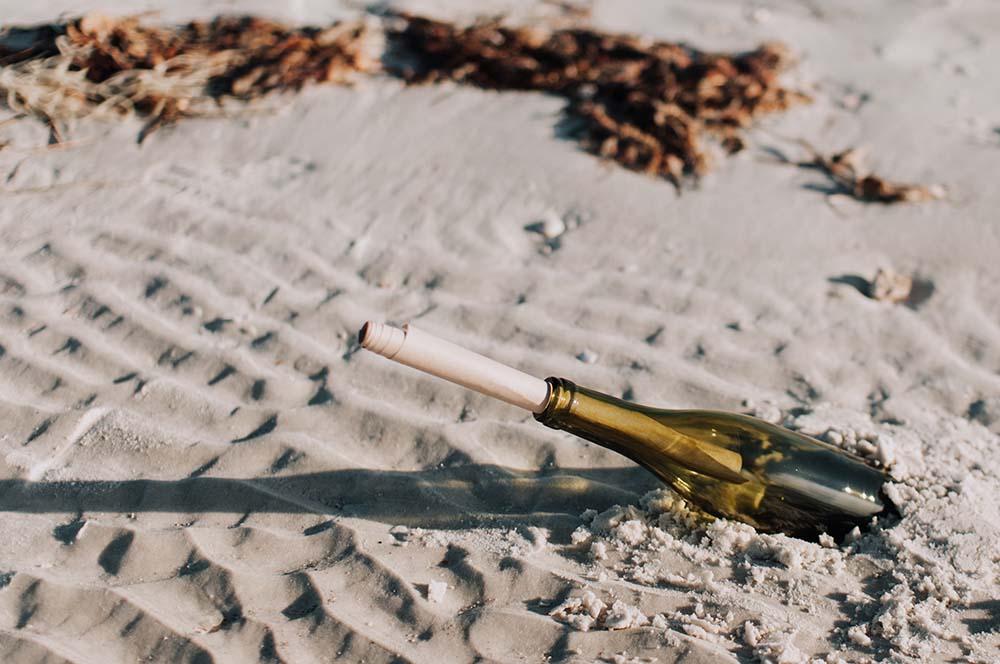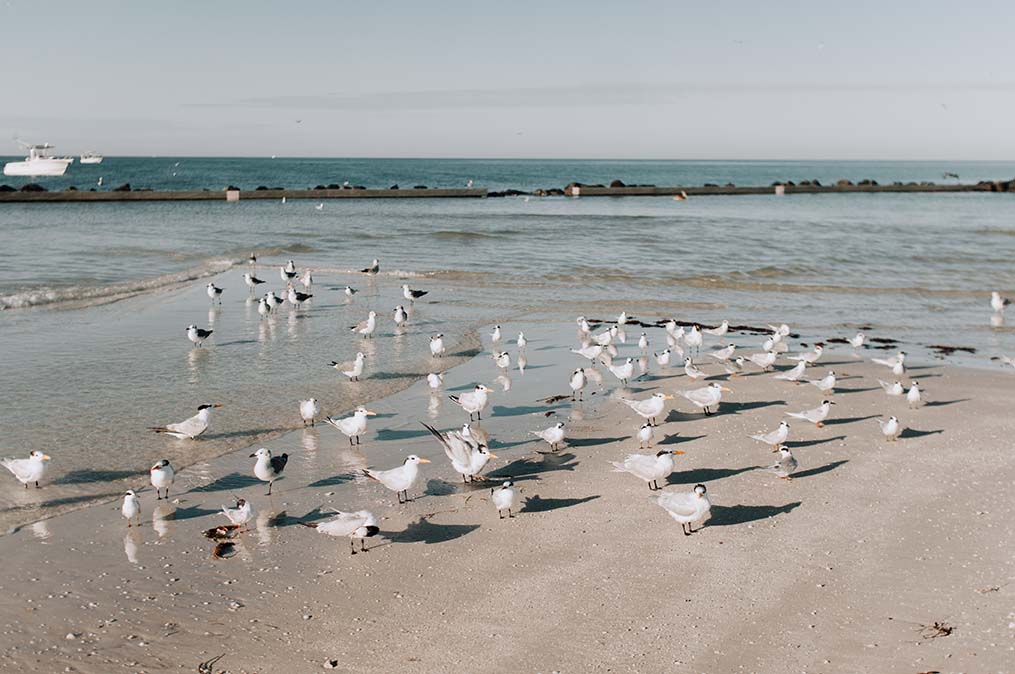 Little did I know, the morning after we went to Disney was when I would be getting engaged! We got all dolled up that morning and headed over to Honeymoon Island State Park in Dunedin, Florida. We met with the photographer and grabbed a few shots with Sheridan and me.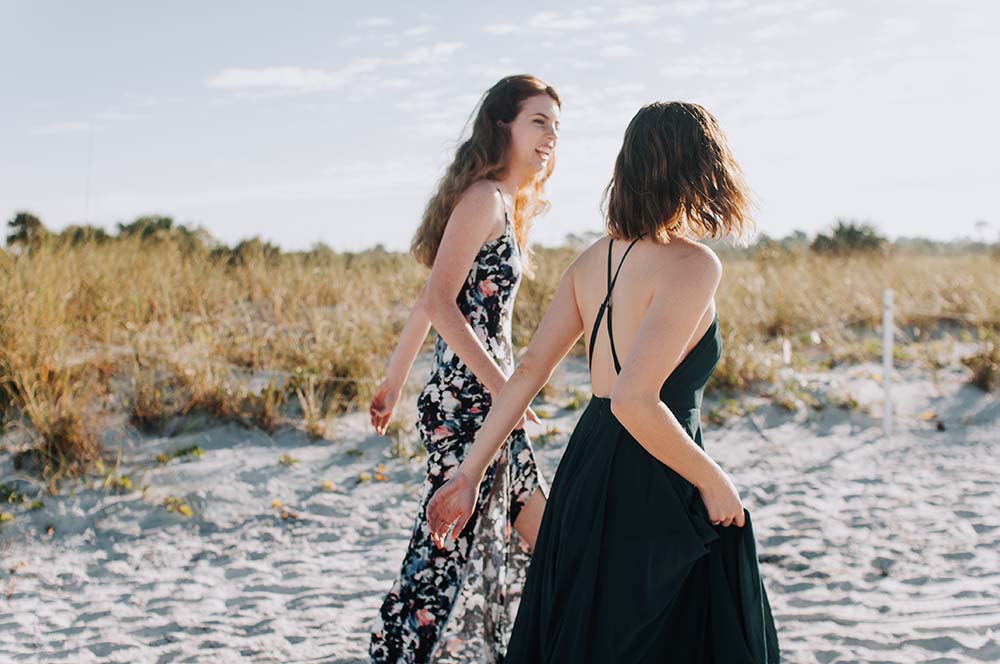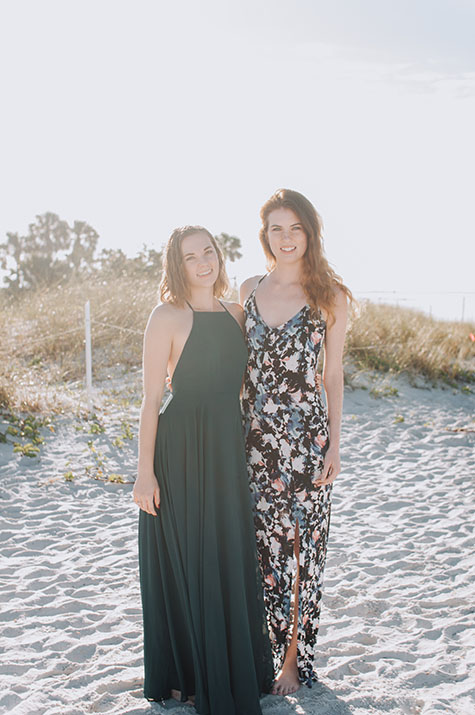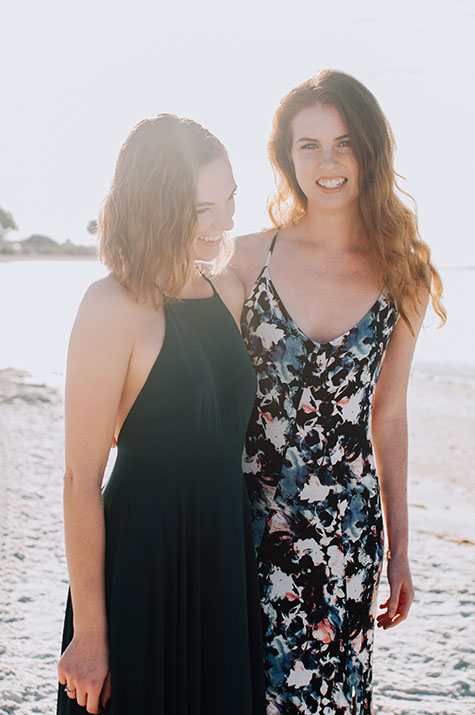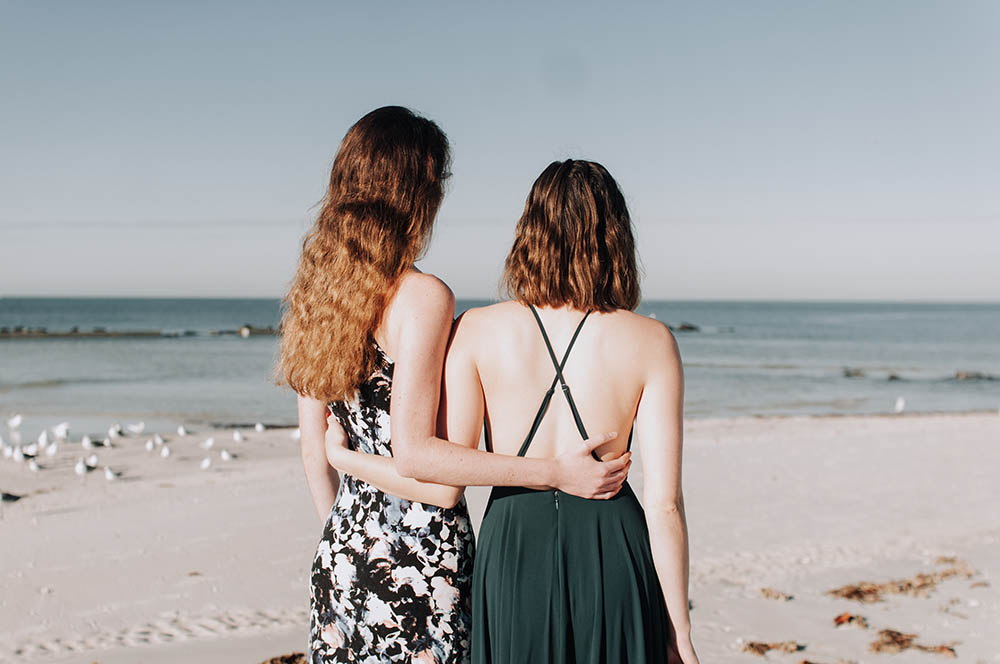 As we were walking along the shore Sheridan asked me, "you know what I would really like to find? A message in a bottle!" And I was just thinking yeah right that will probably never happen! We took a few more steps and Sheridan stops me and says, "hey look!" And what do you know, a message in a bottle was buried in the sand right in front of us! She told me to open it and I started getting a little suspicious at this point…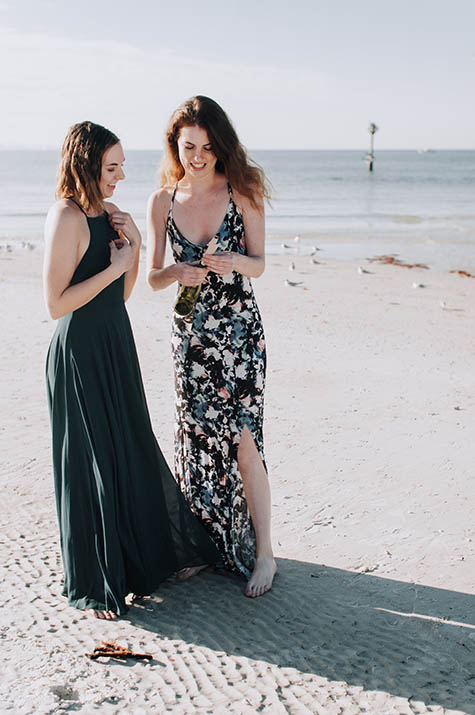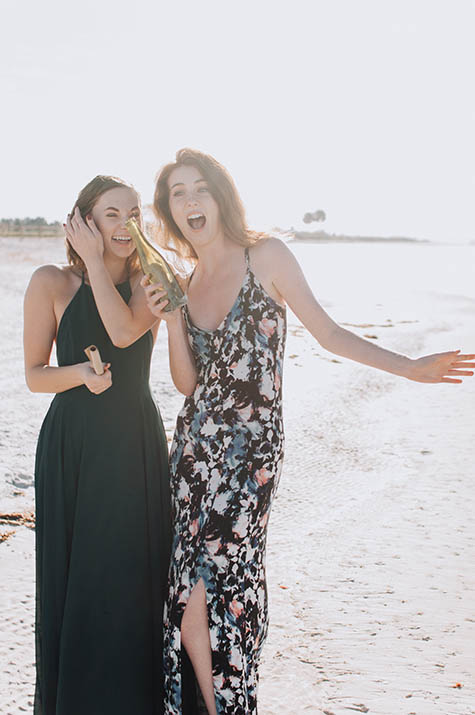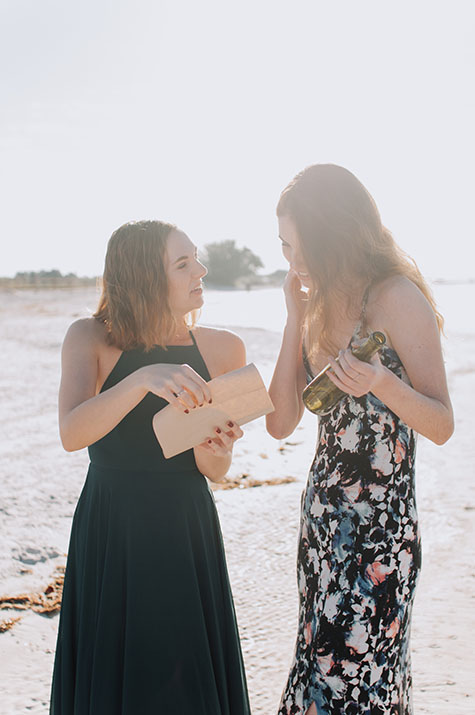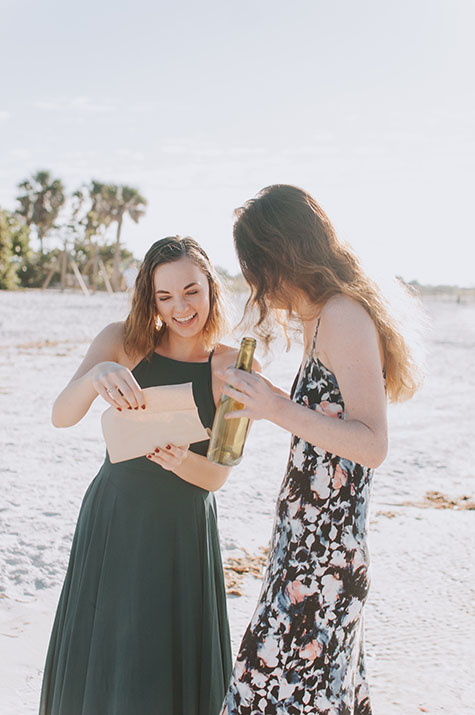 I opened the note and immediately knew it was from Alex. He sometimes writes in calligraphy and I recognized his handwriting right away. When I actually started reading the letter, all the tears came out and I honestly couldn't get through all of it. I just skipped to the end and turned around because I knew he had to be there! Sure enough, I turn around and there he was, down on one knee and asking me to marry him. I was so in shock he had to ask me twice because I couldn't even get the words out the first time! I also may have been slightly distracted by how gorgeous the ring was…. Of course I said yes and by that point I think we were all getting emotional!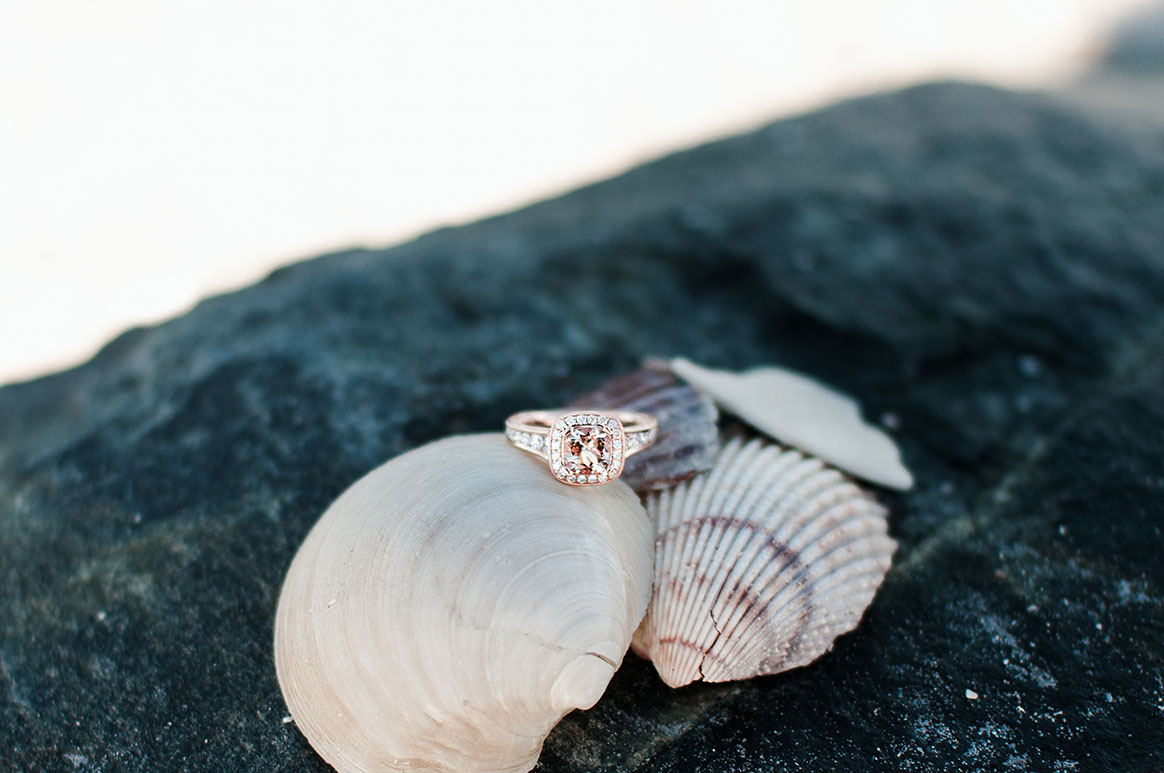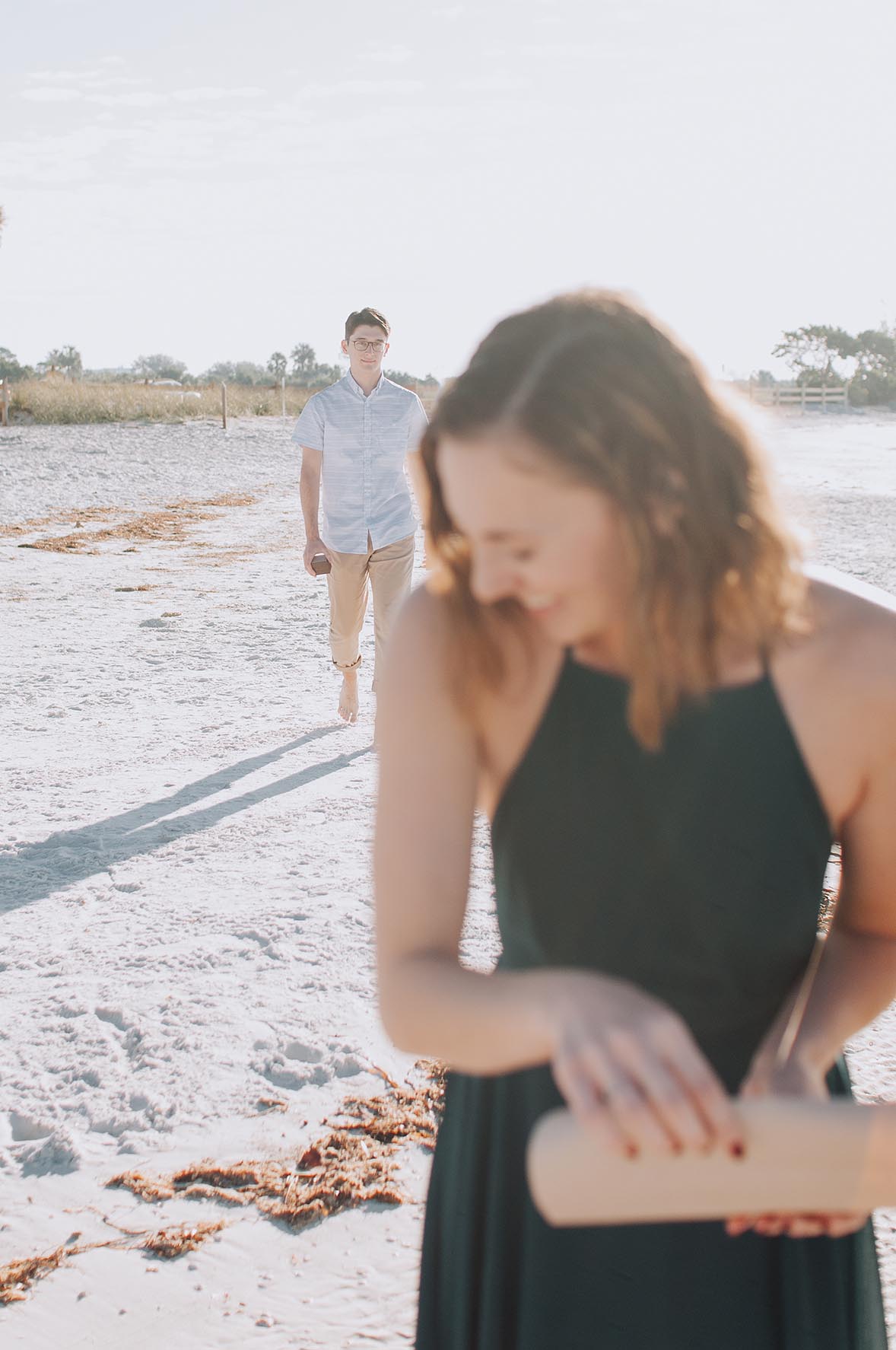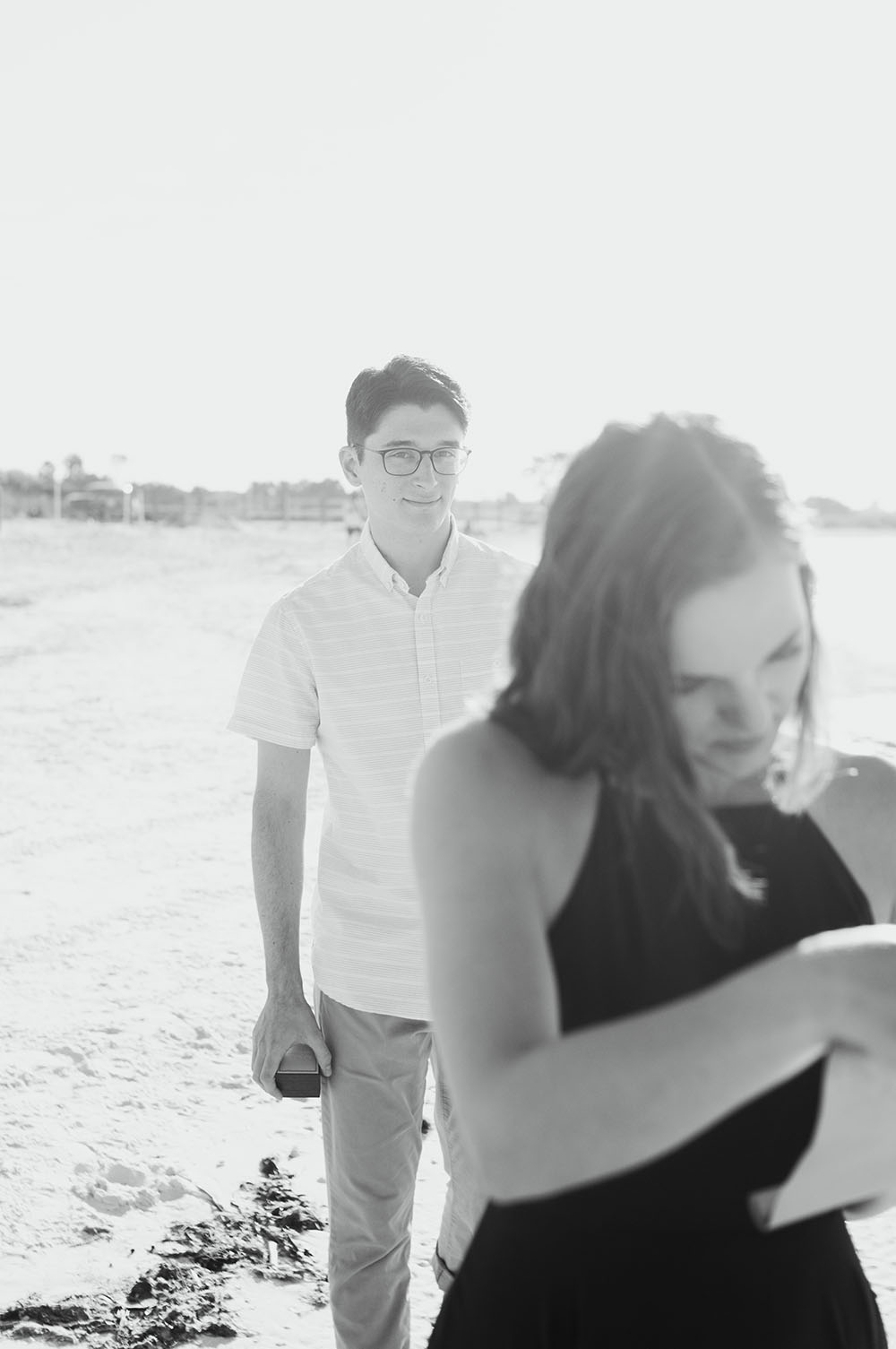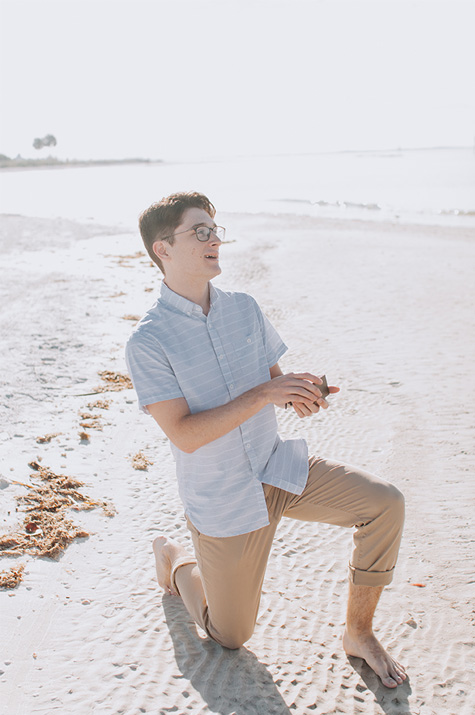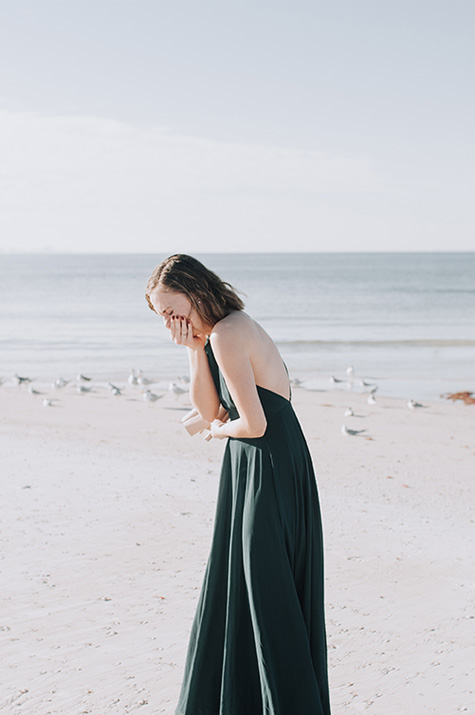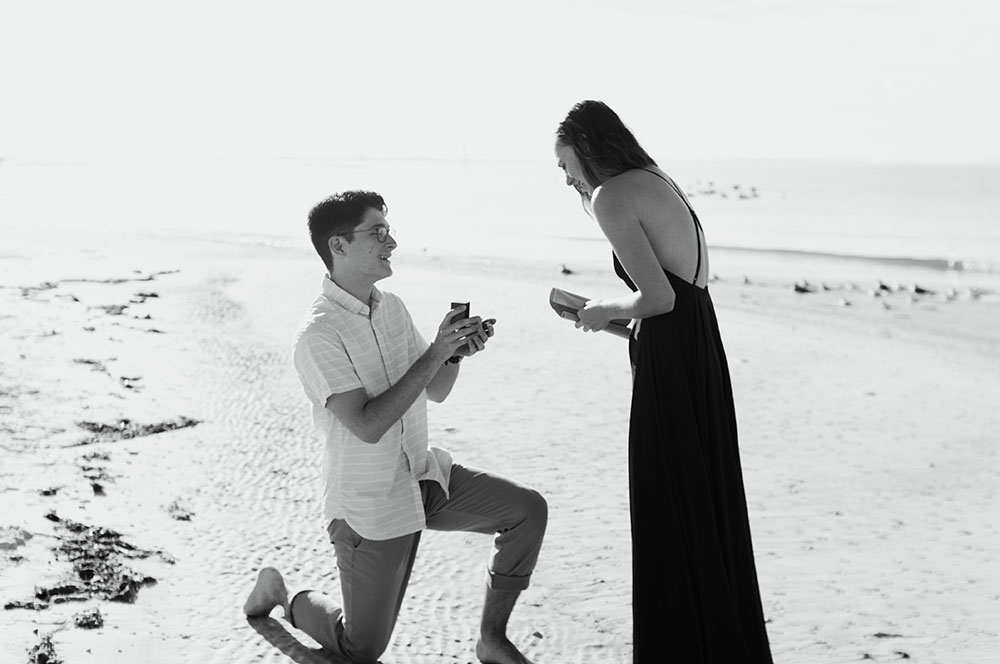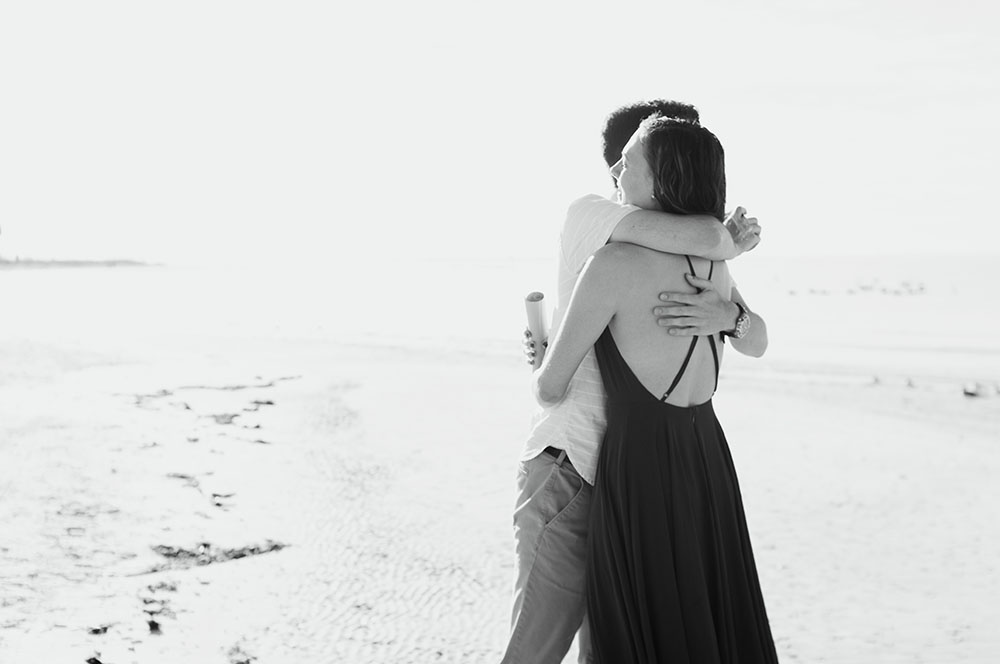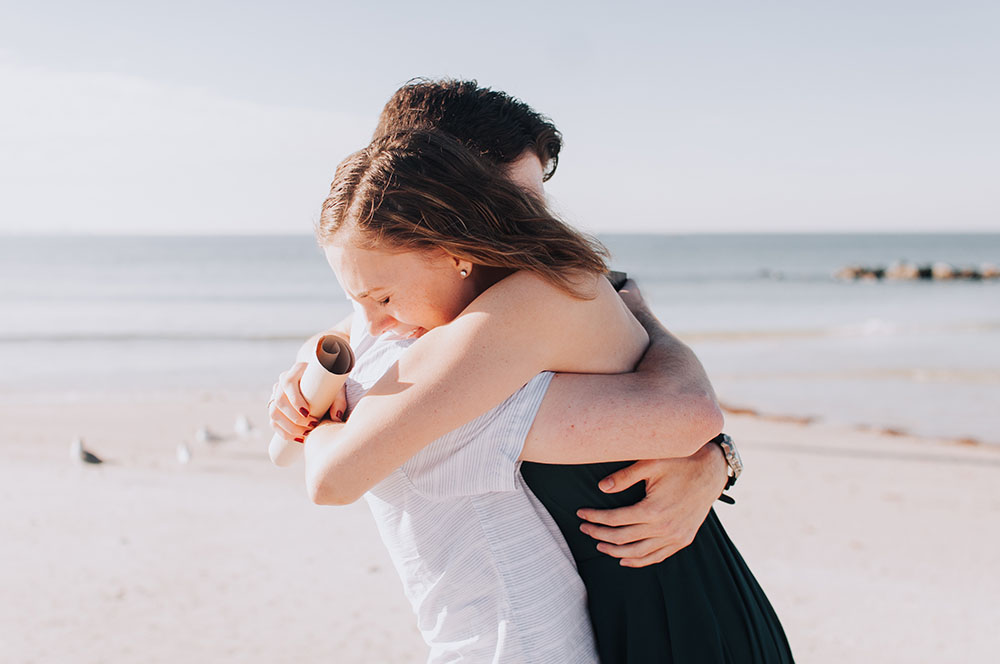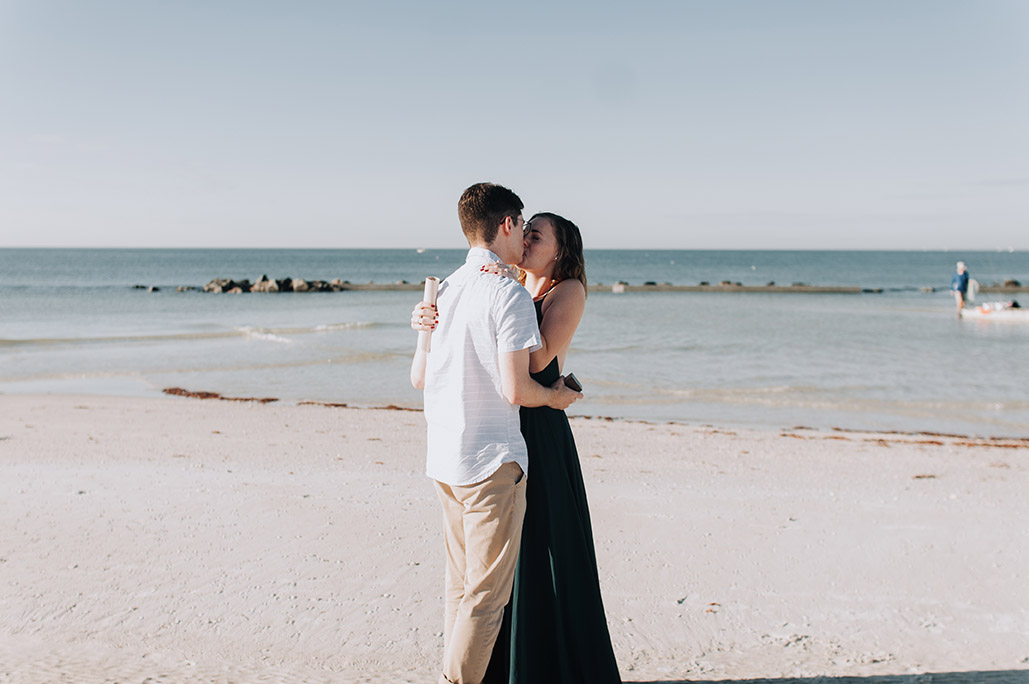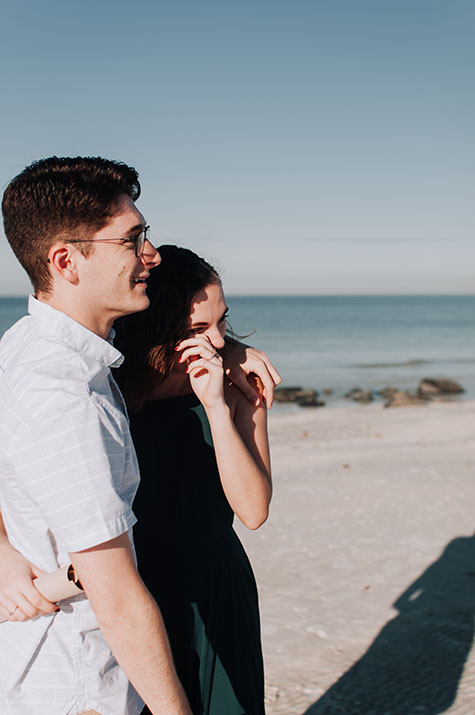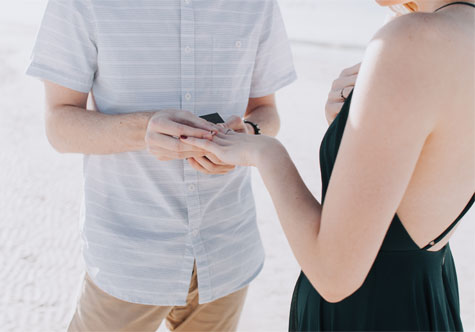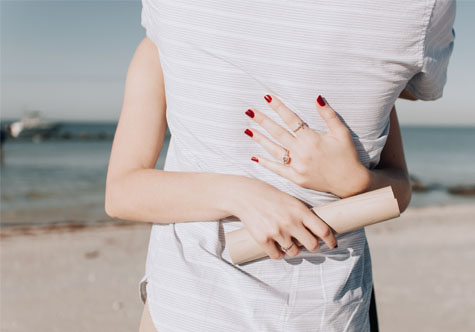 Obviously, the photoshoot with Sheridan was just a cover, but Alex and Sheridan revealed to me that this was actually going to be our engagement shoot! It was so special to me that we were able to have that moment captured, and it was even more meaningful that our engagement shoot would capture our genuine joy and excitement. Check out the rest of the shots we got below!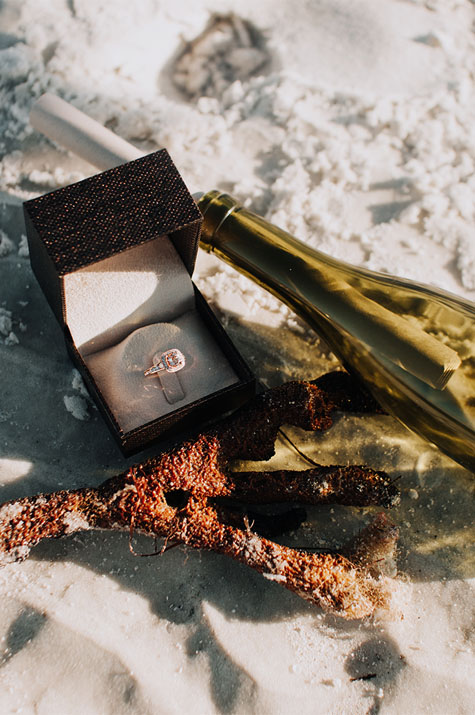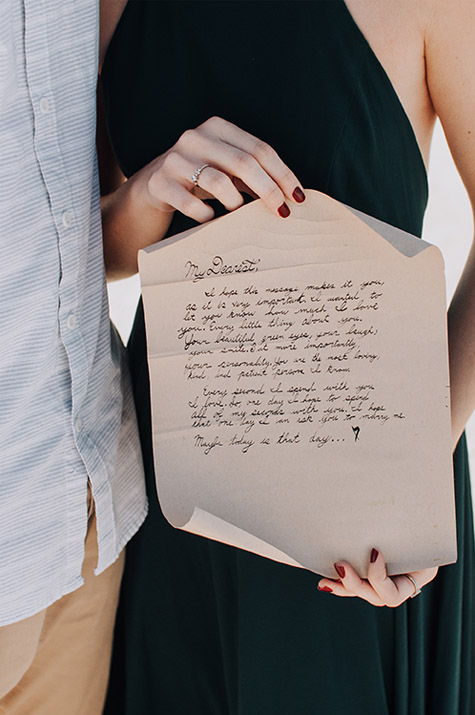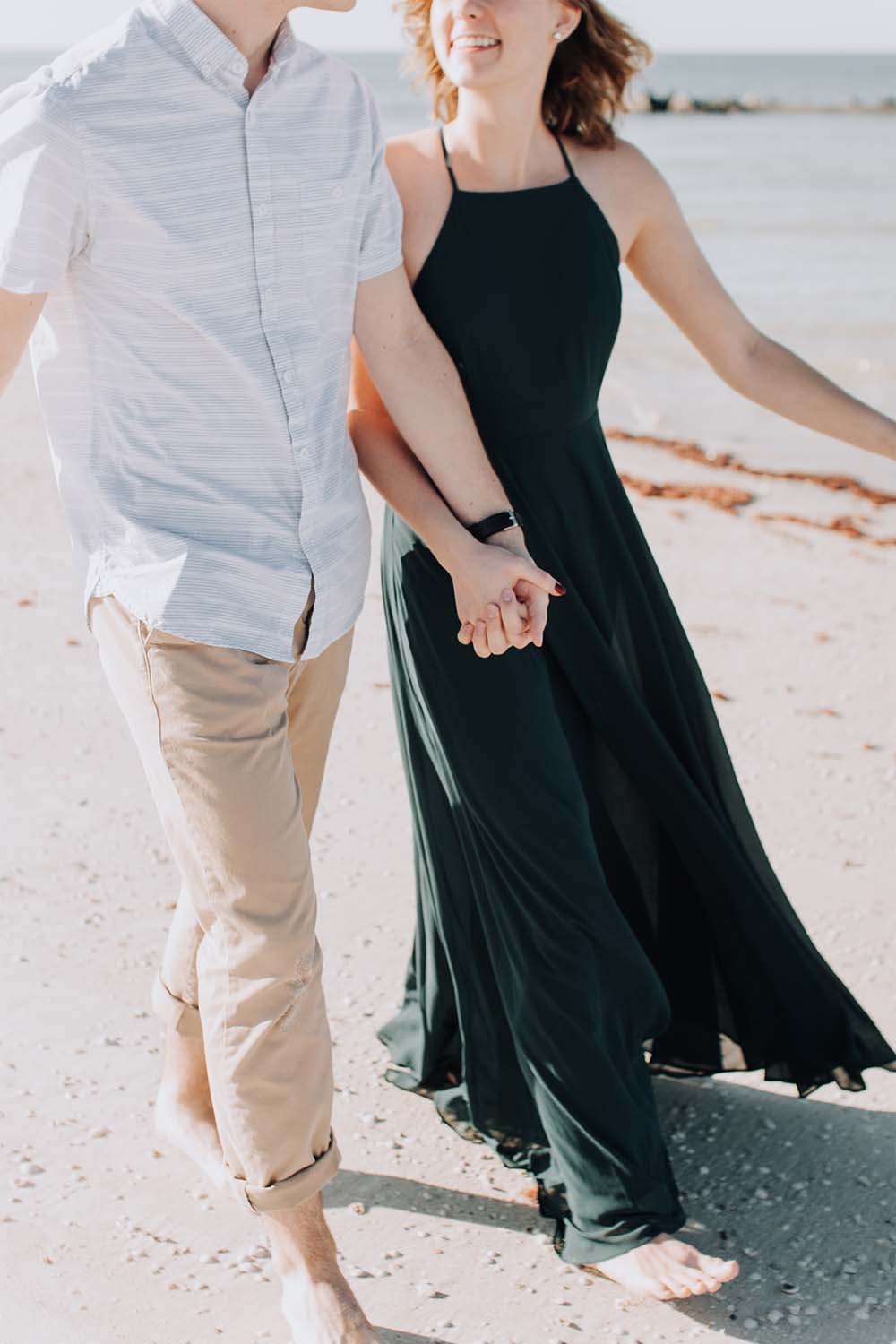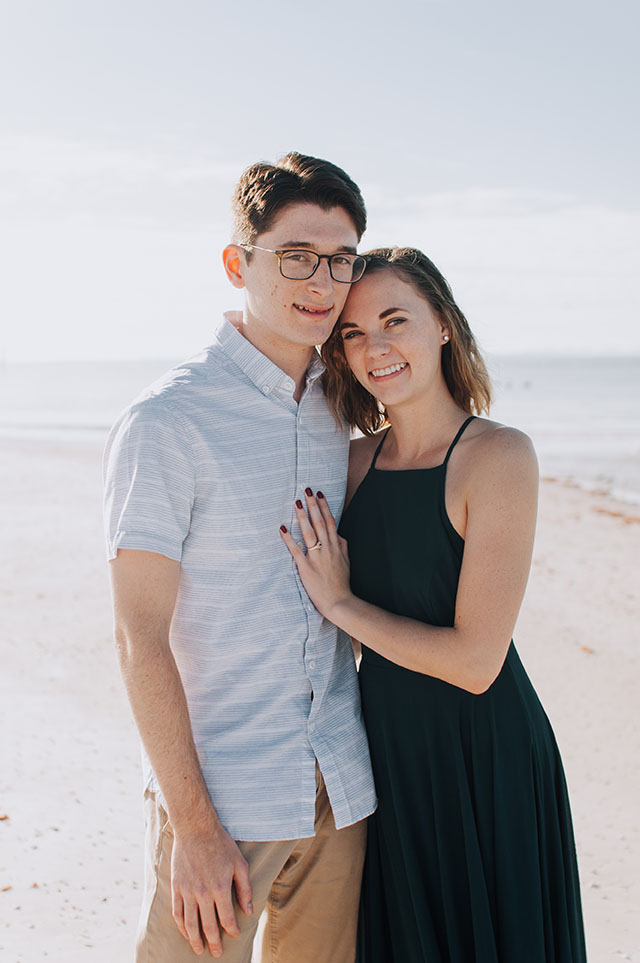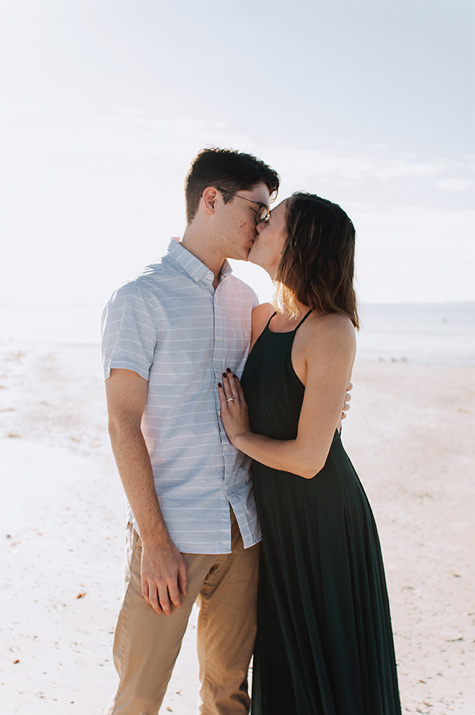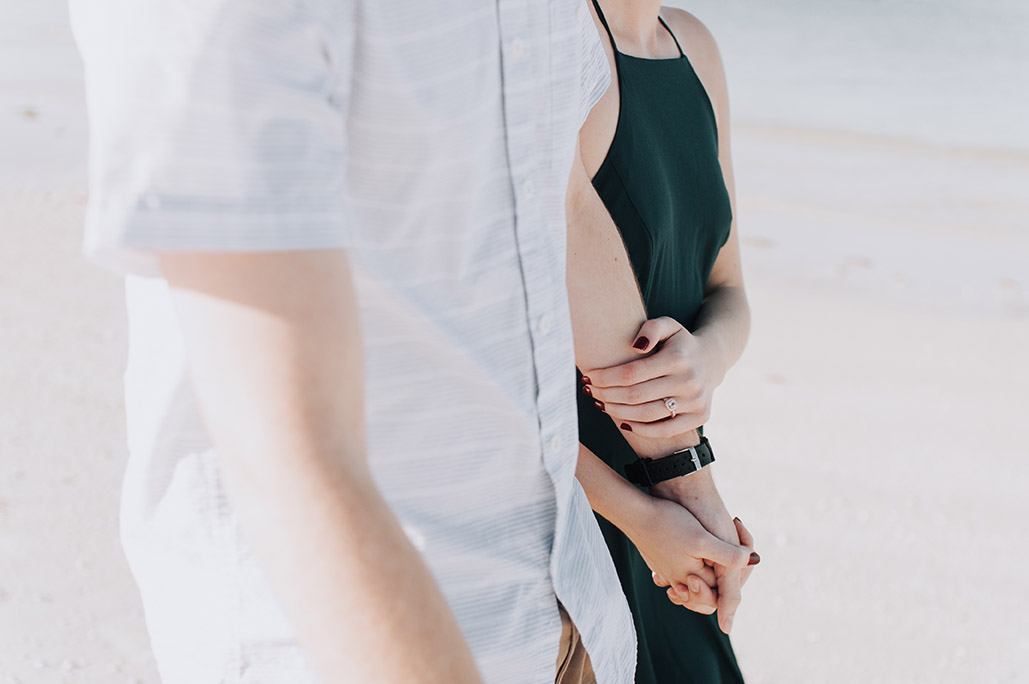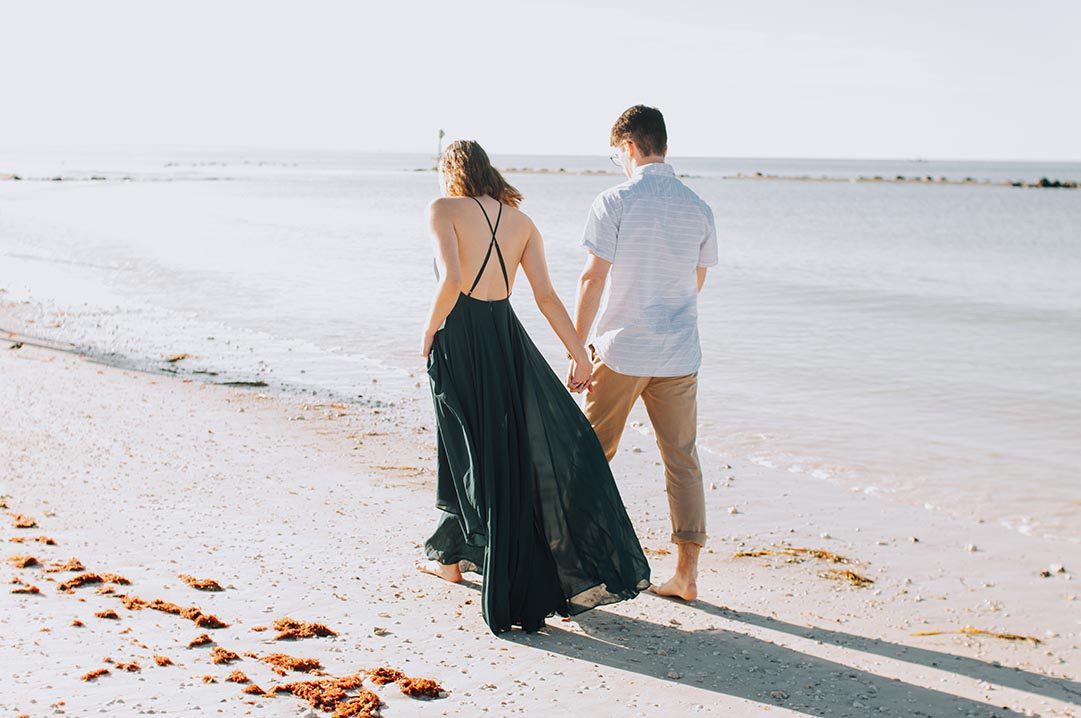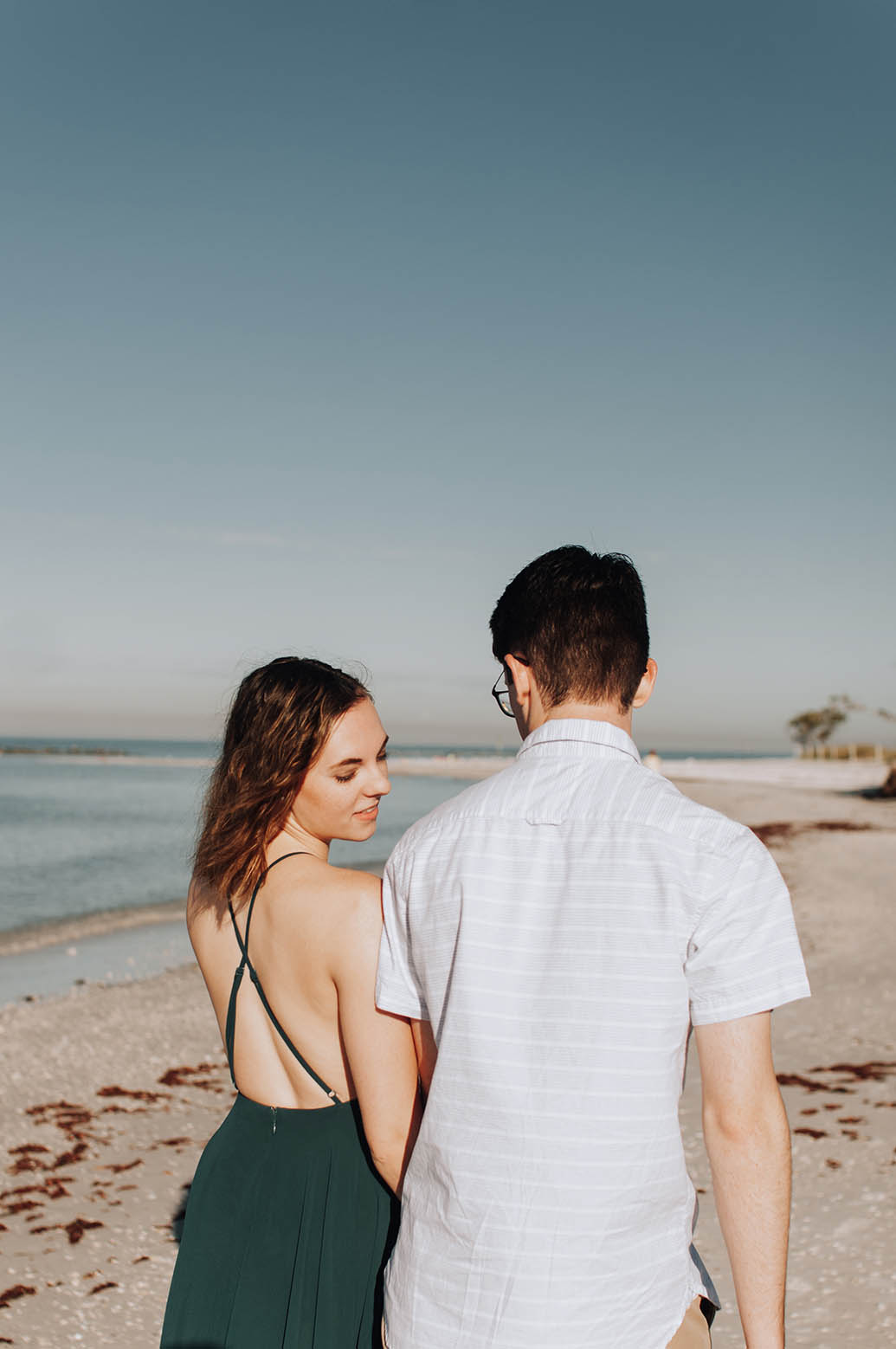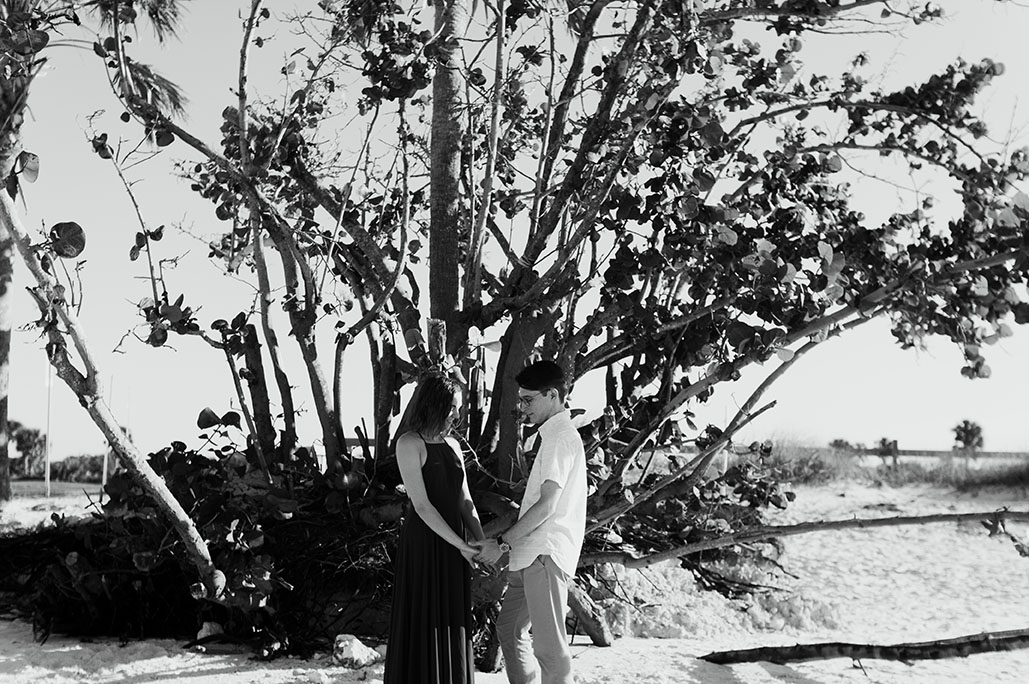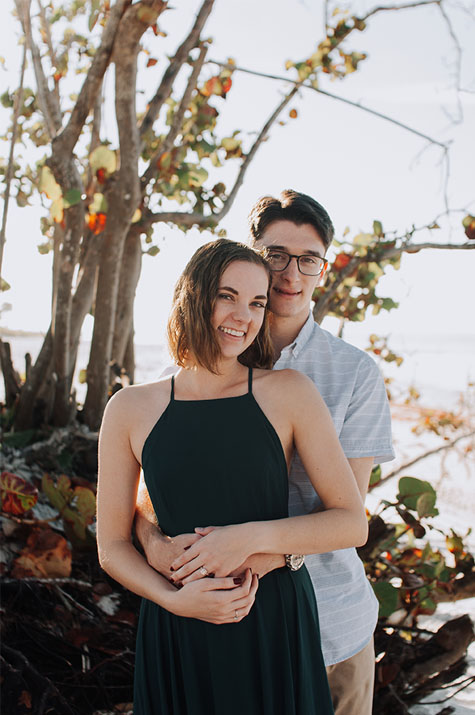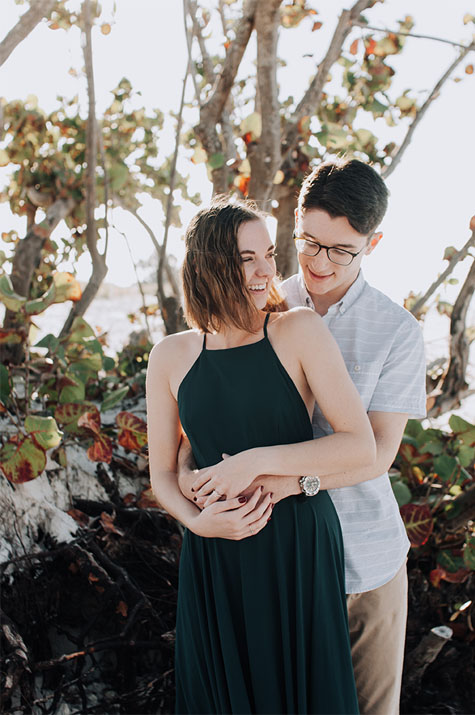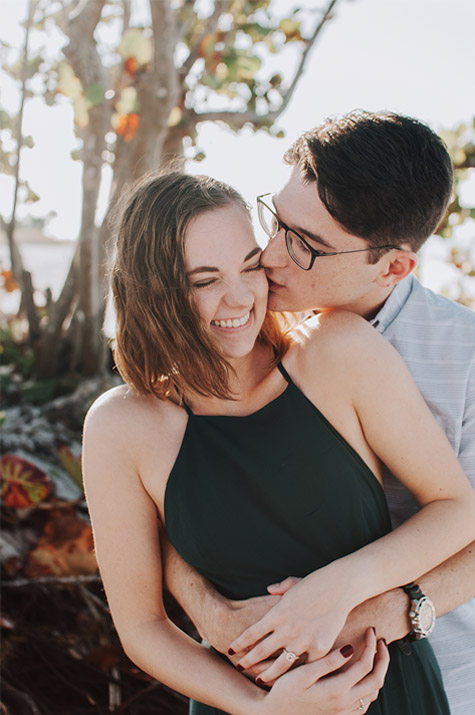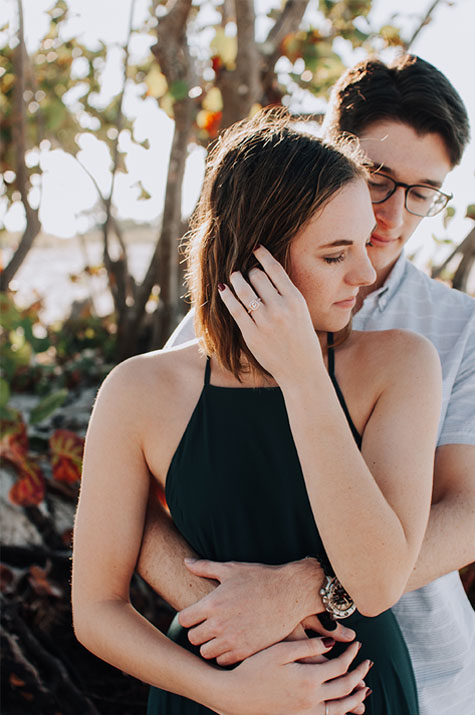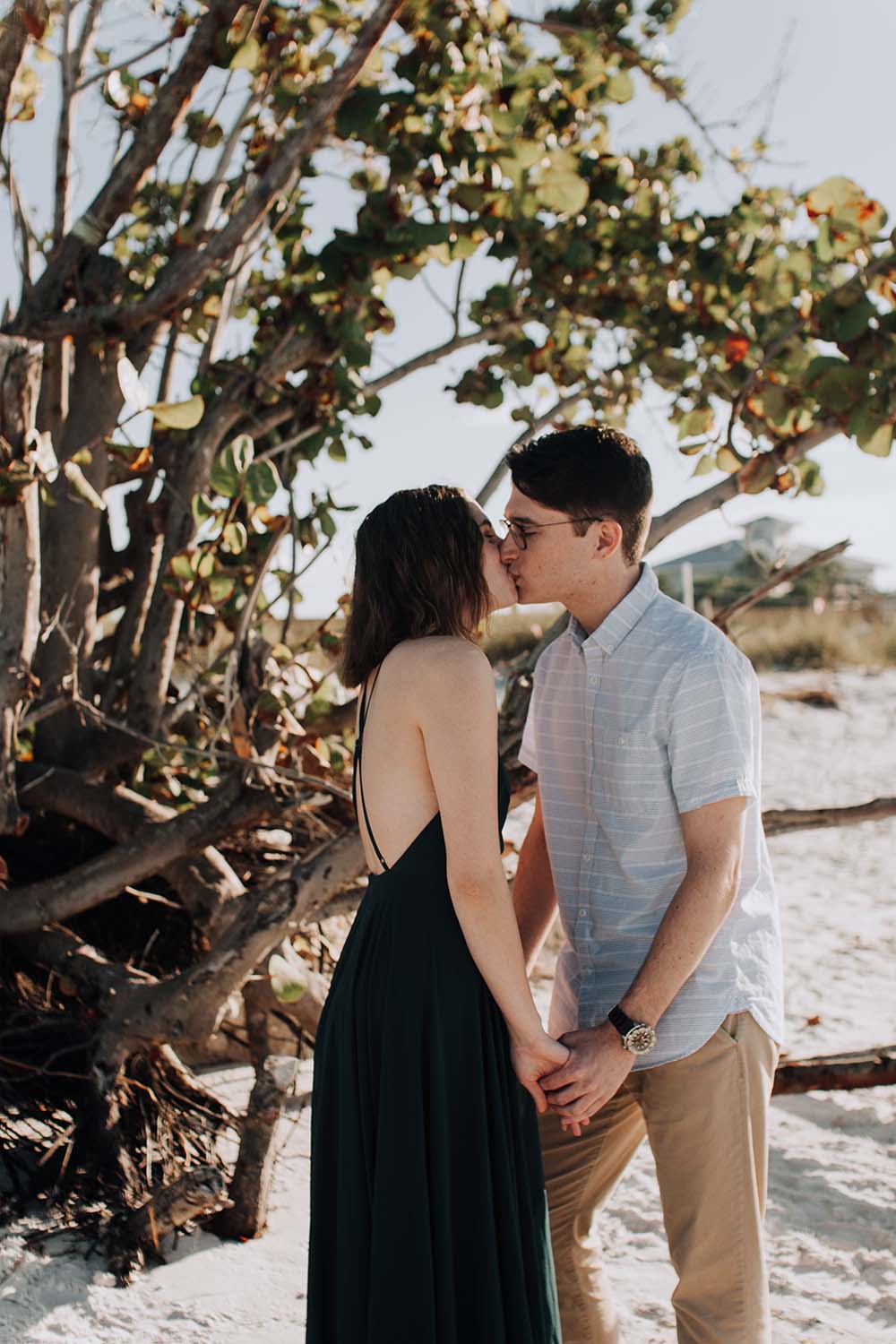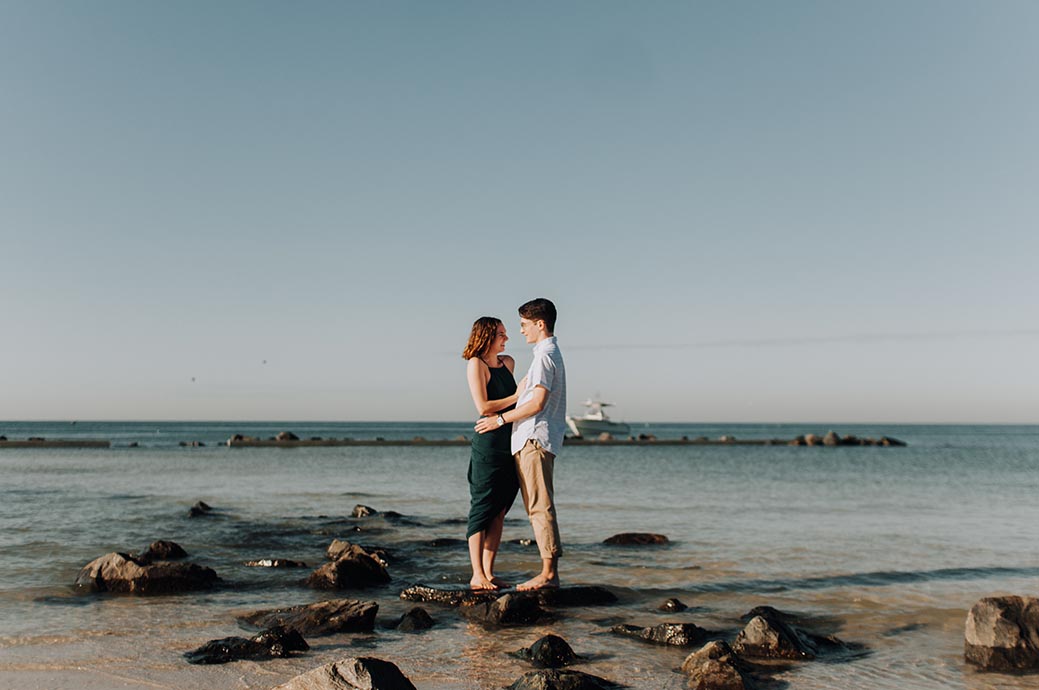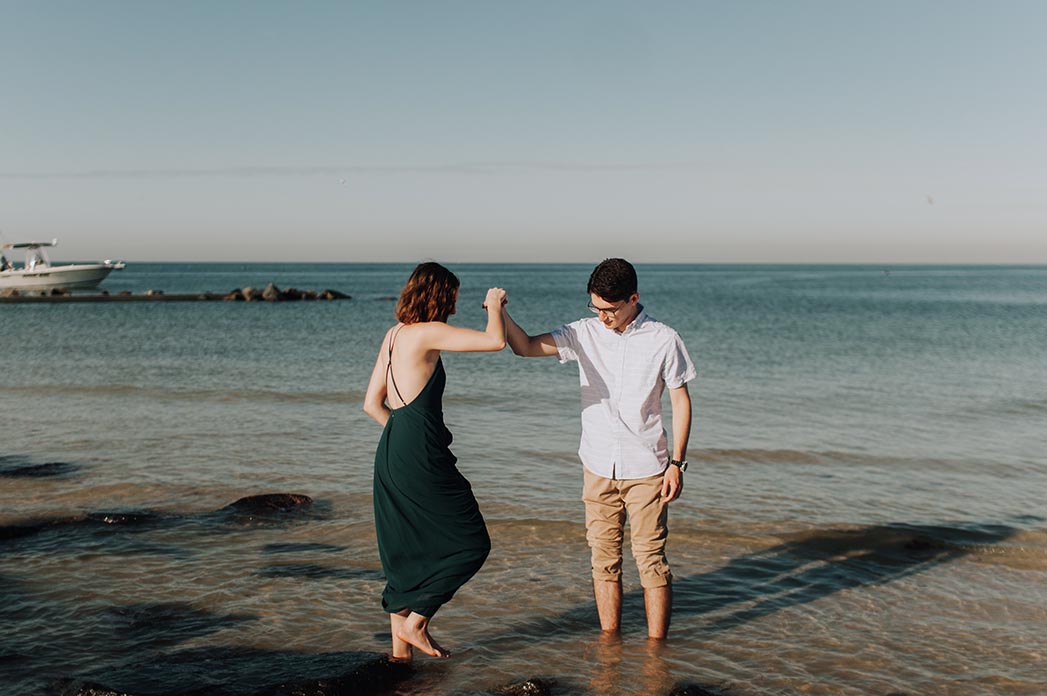 As if the surprise of getting engaged after a beach proposal wasn't enough, Alex later told me he was taking me to Disney that day again AND we were having dinner at Monsieur Paul's! I thought I had finally composed myself, but after that the happy tears came out all over again.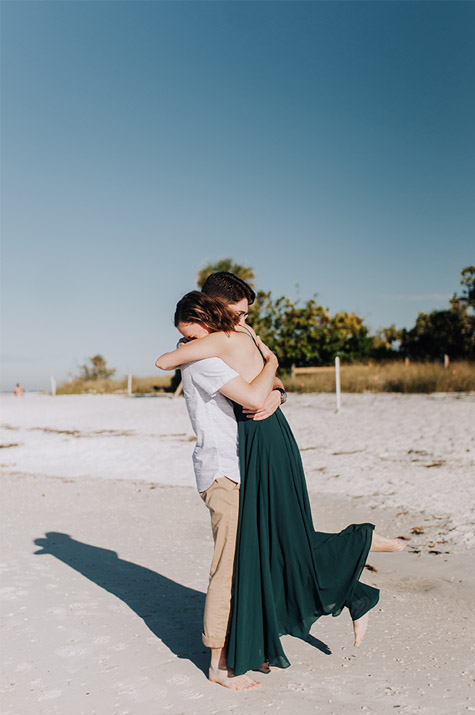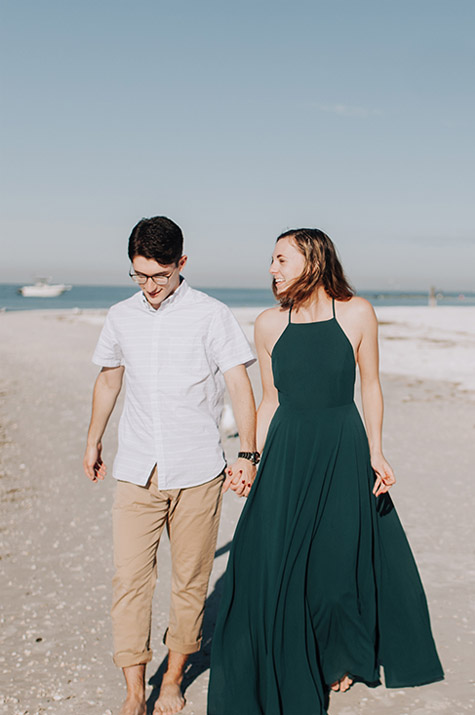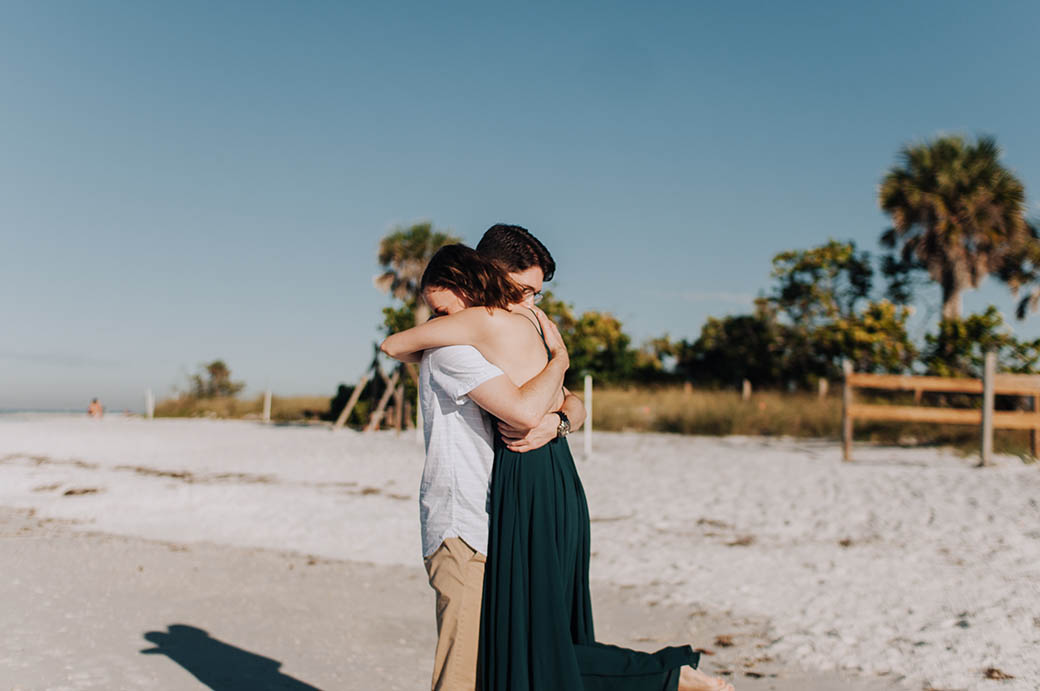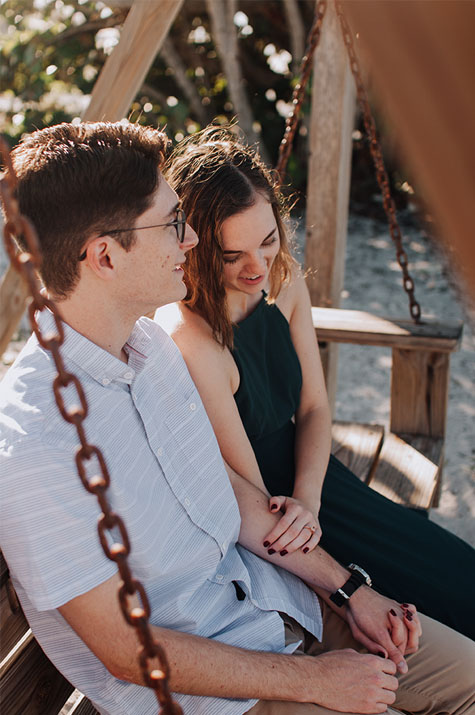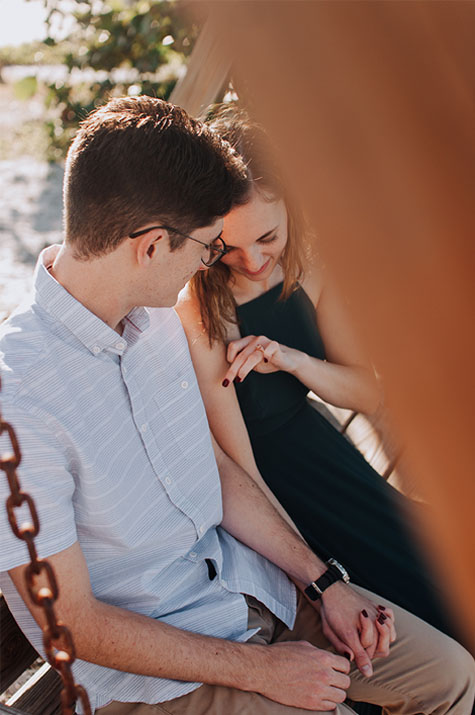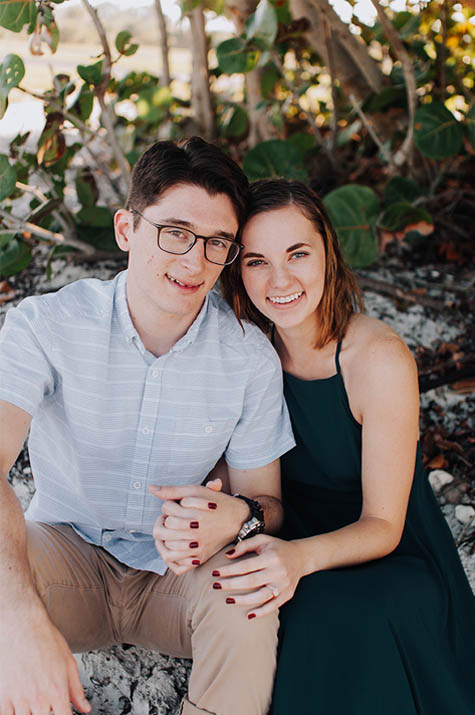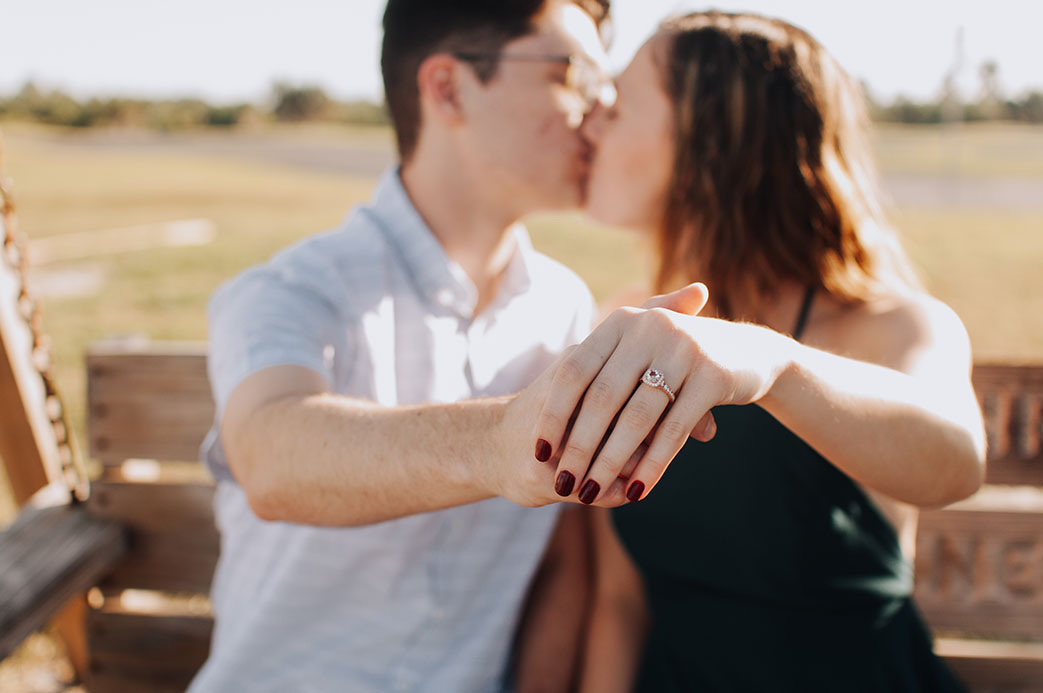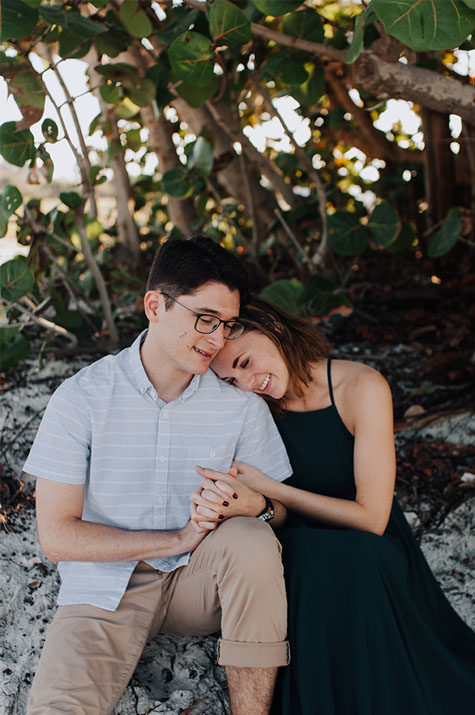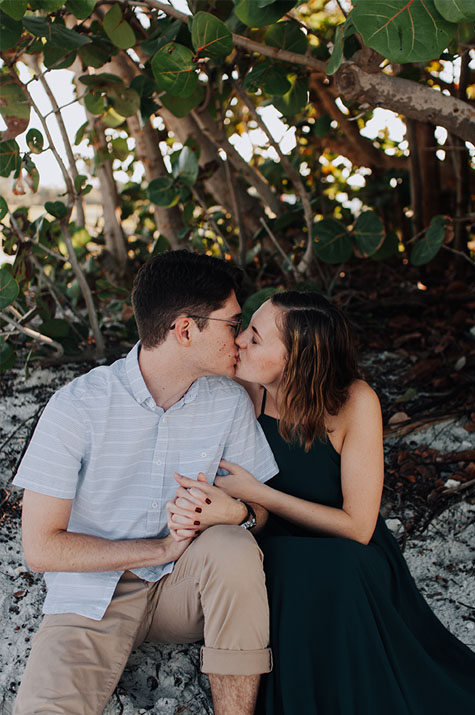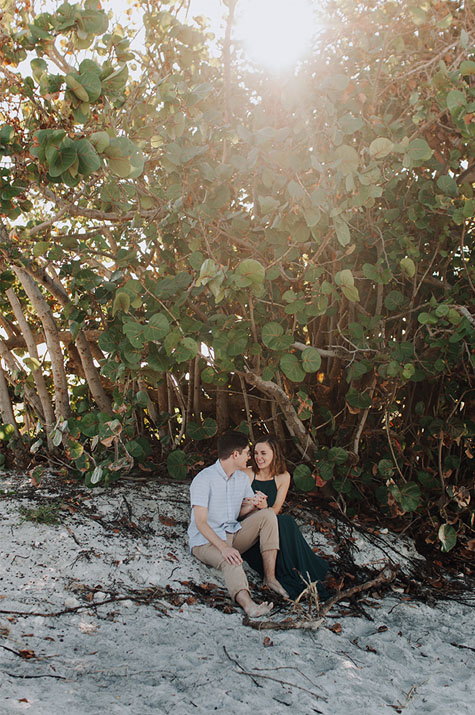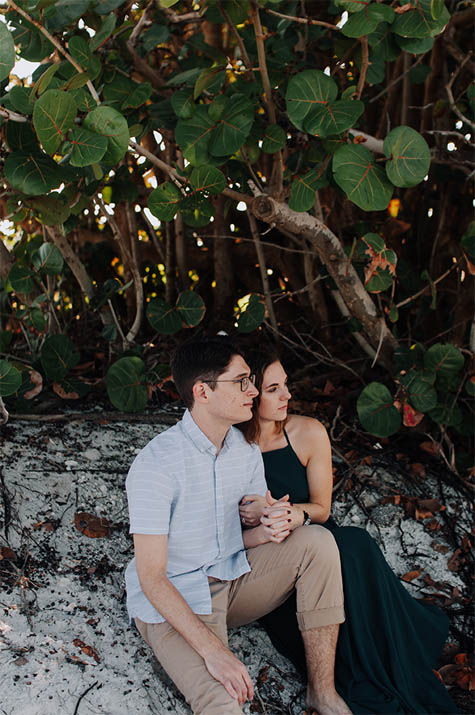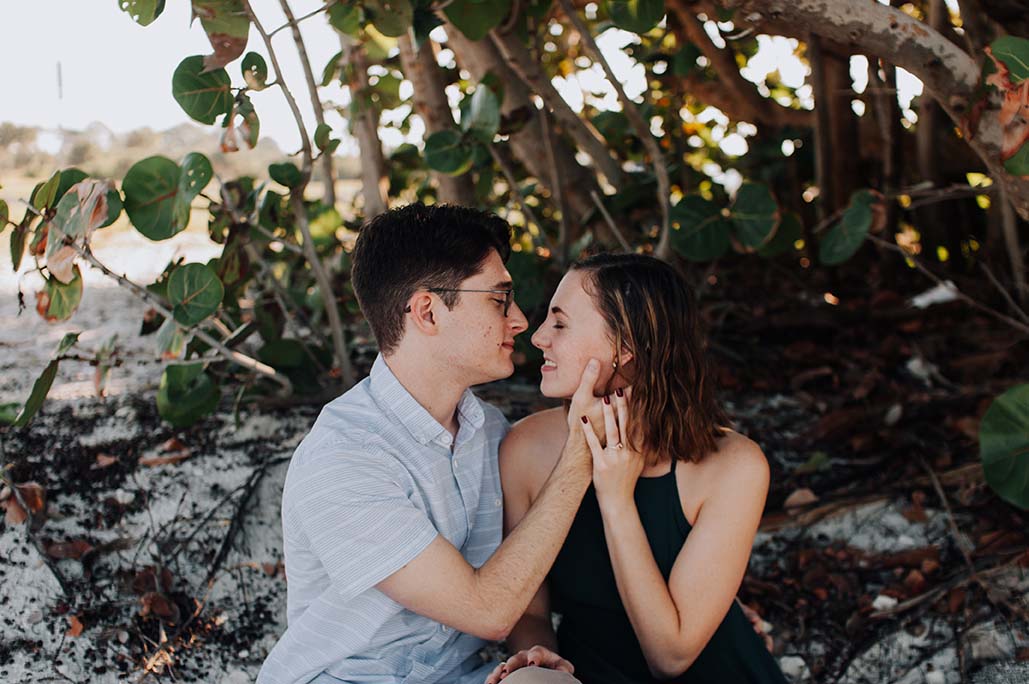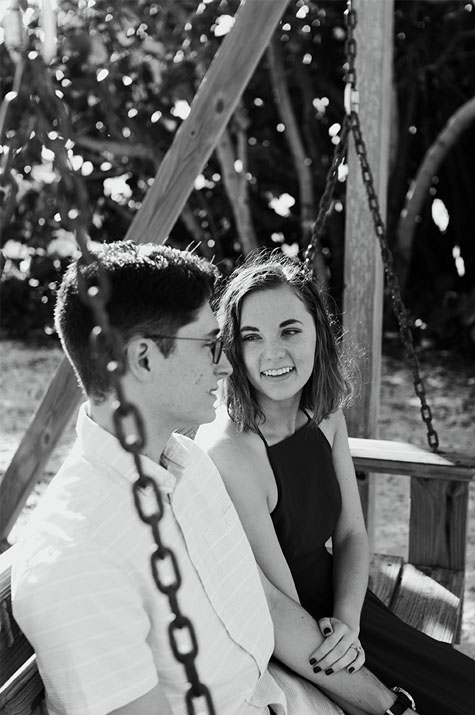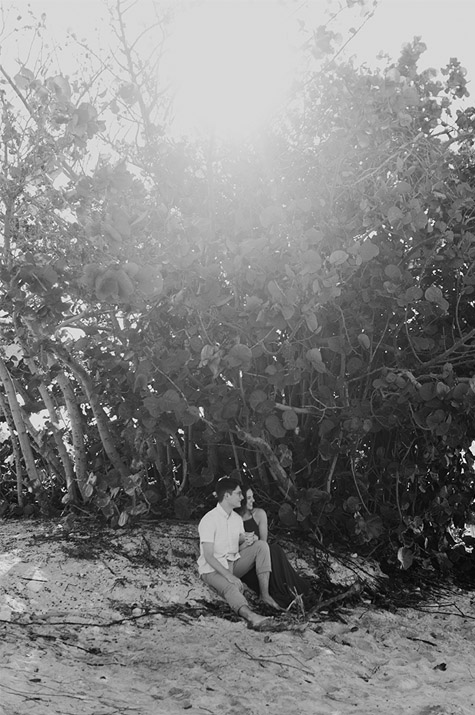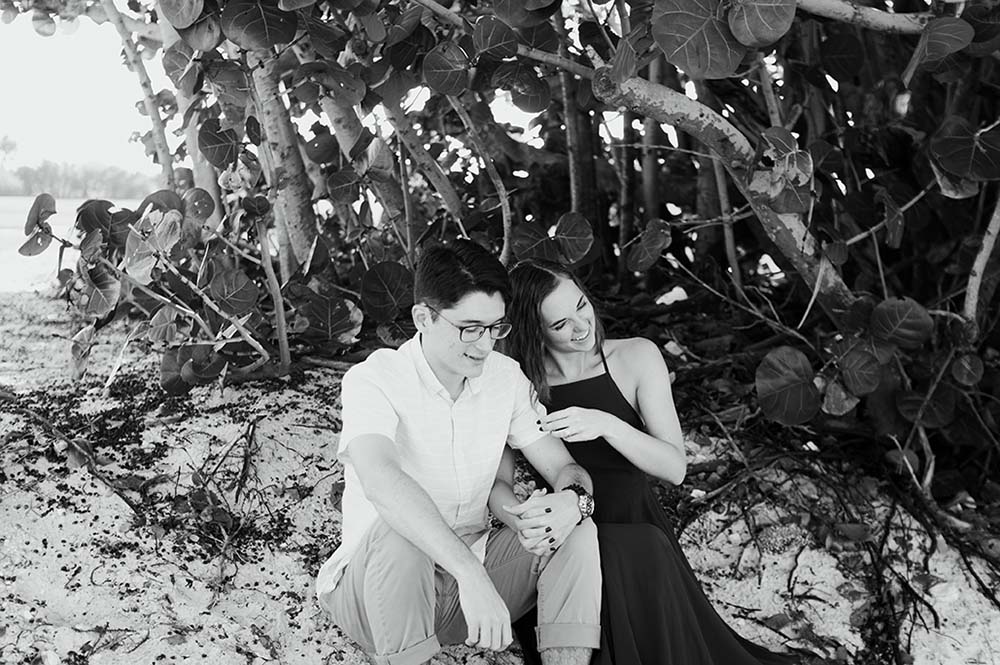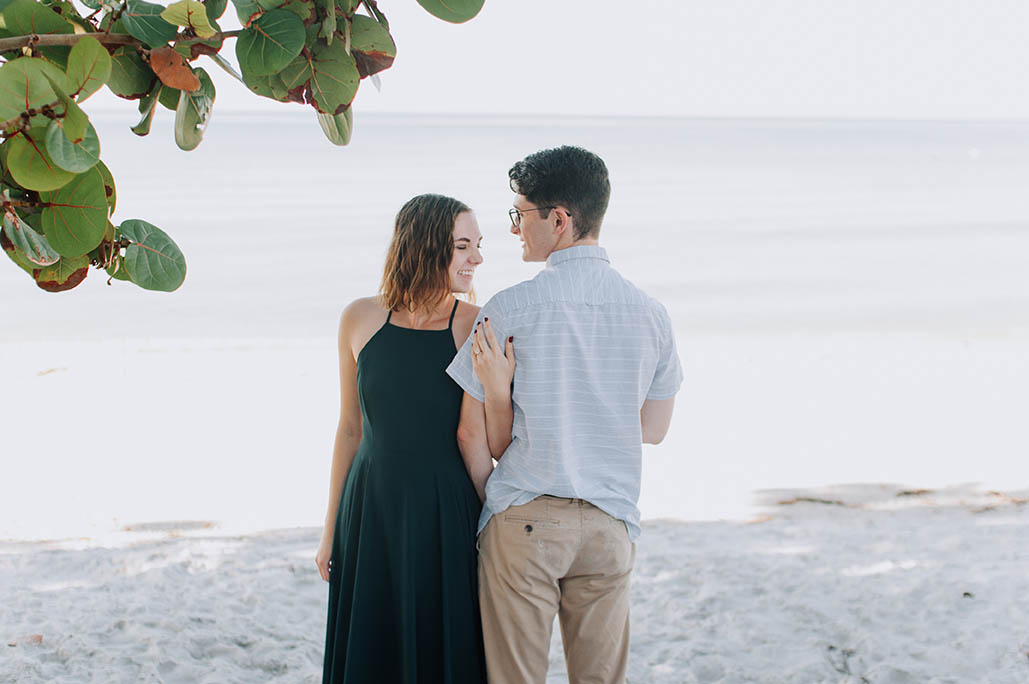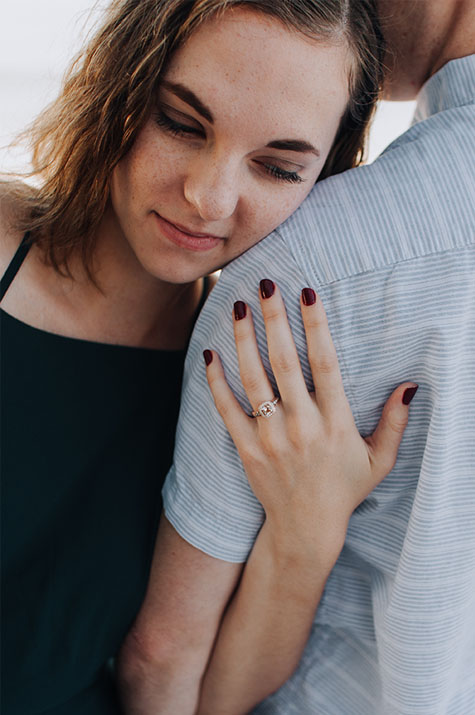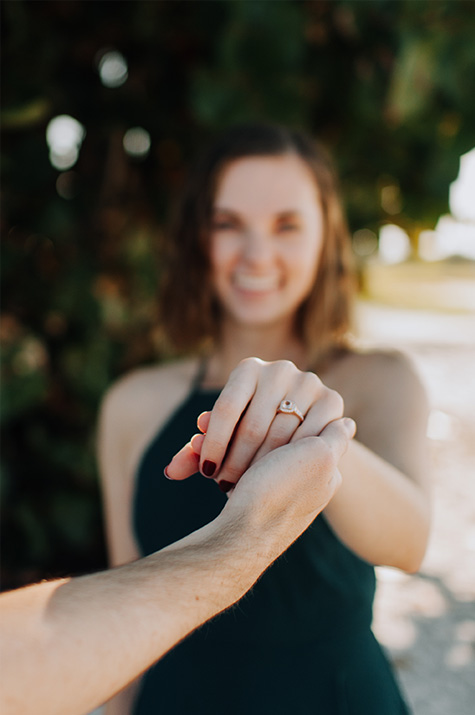 This was honestly the most perfect proposal I could have asked for. Alex had considered proposing to me while Sheridan and I were at Disney, but tickets to the Christmas party were sold out. I'm actually really thankful that happened- and that's saying something because I love Disney! This was just so much more intimate and special for us. Now we have beautiful photos to look back on for years after we're married. It's funny because I always secretly wanted a beach proposal, but I never told Alex that. Yet he pulled it off perfectly.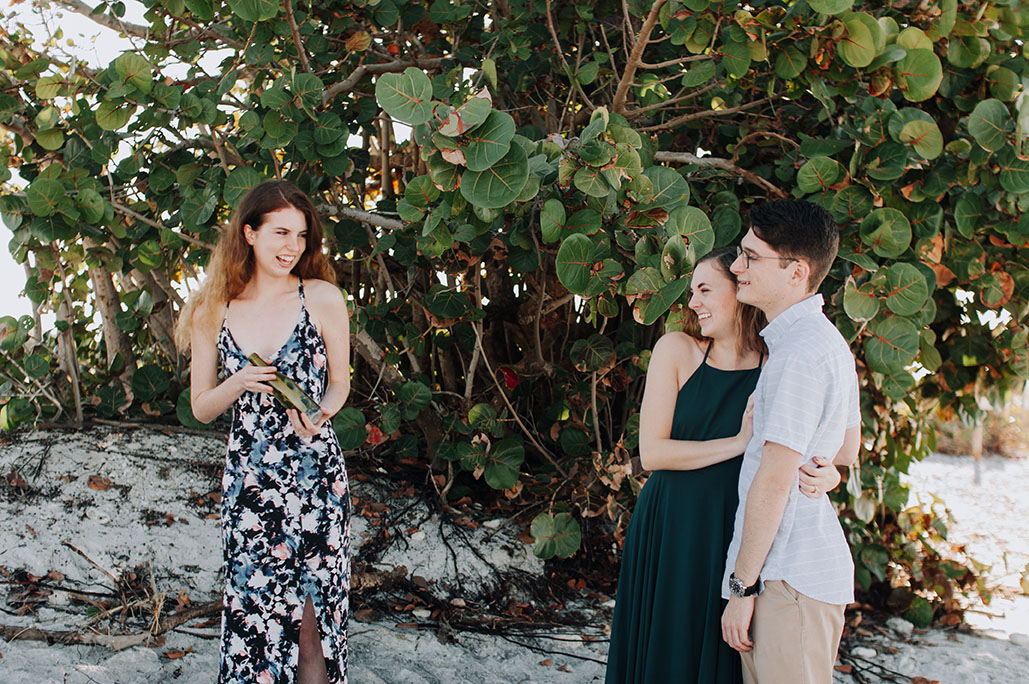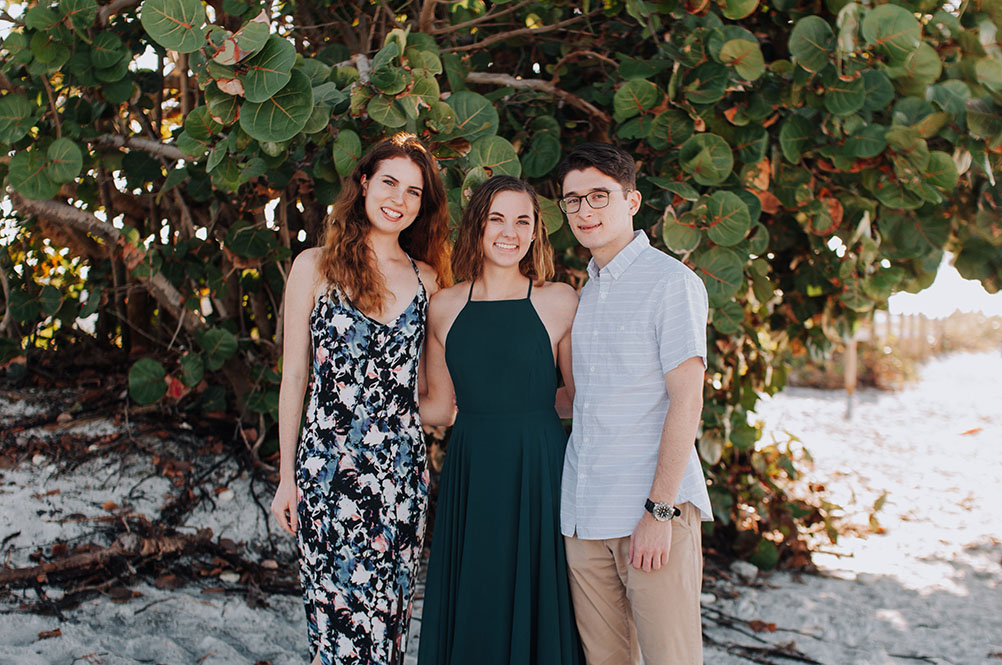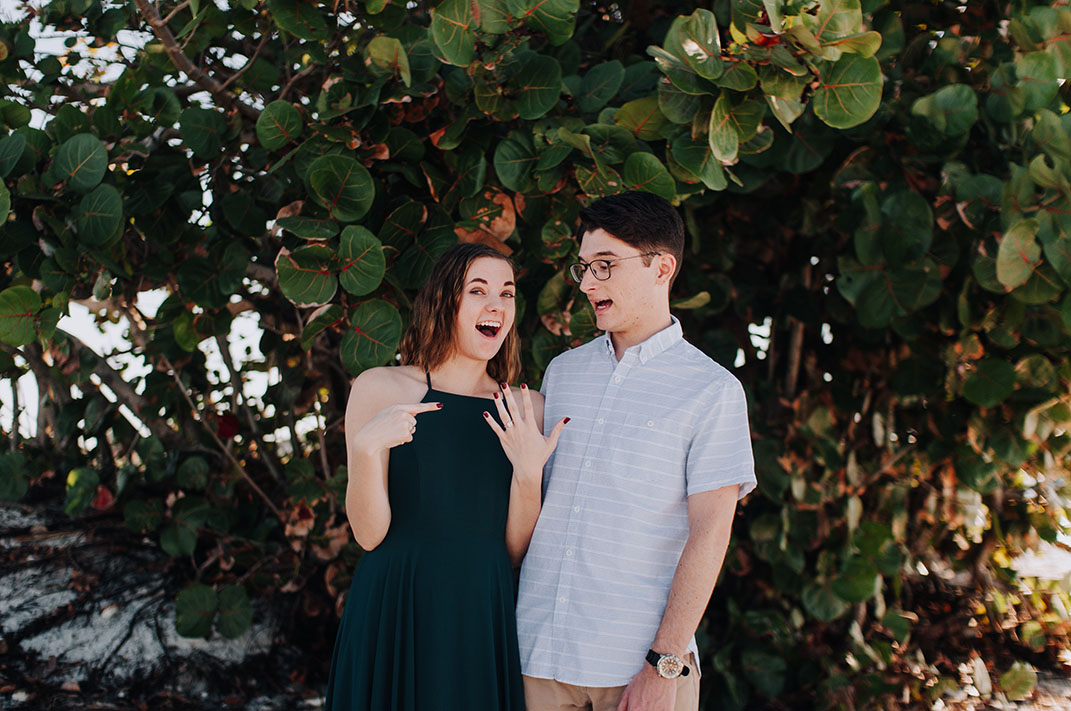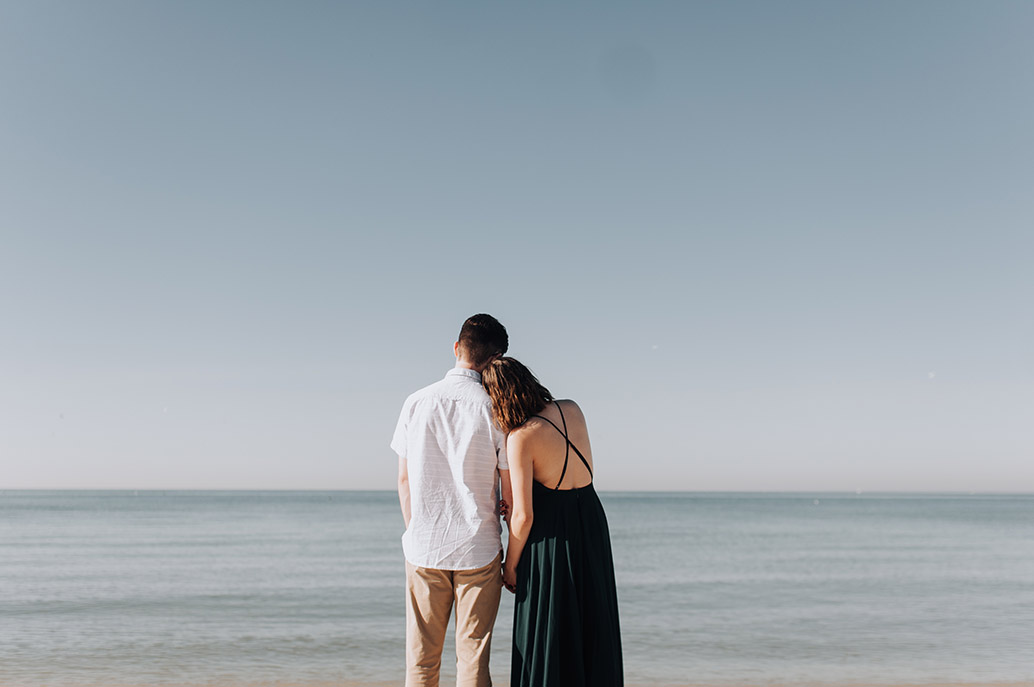 Looking back, we realize there are so many little things that could have gone wrong, yet everything went so smoothly. We can see how God has truly had a hand in our relationship even from the beginning (it was the same situation when he asked me to start dating)! We are so grateful to have friends and family that support us. Not to mention ones that can keep a secret no matter how much I pester them. This day was unforgettable thanks to some amazing friends and the most loving man I will ever know. I will treasure these memories for a lifetime. Stay tuned to see more from our wedding day and honeymoon!
*photo credit: Kaylin Amabile Photography