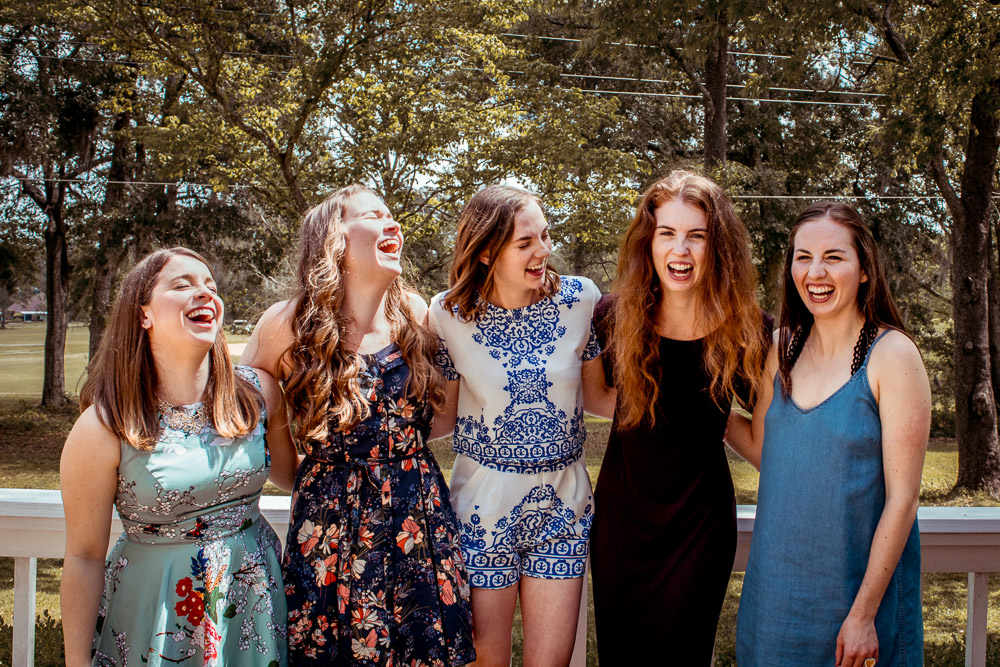 11 Apr

April Wedding Shower

This time last year, our wedding was only 48 days away and it was time to start celebrating with a wedding shower! Instead of doing just a bridal shower, Alex and I decided to make it a party for the men and the ladies! Since we were long distance for our entire engagement, we wanted to do as many events as possible together. Plus, getting the bridal party together is always a good time! All of our friends and family were able to come which made it even more sweet and special.

I put one of my bridesmaids and my maid of honor in charge of planning, and the shower was so much more than I could have asked for! Of course, it was brunch themed so we had pancakes, bacon, eggs, and grits specially catered from one of my favorite restaurants in Tallahassee. If you ever visit Tally, go to Paisley's! Hands down the best cheese grits you will ever have. We had so many leftovers I probably had a bowl of grits every day for the next week, and I'm not complaining!

Sheridan surprised me with a visit from one of her friends and professional photographer, so we got plenty of amazing photos to remember the day from!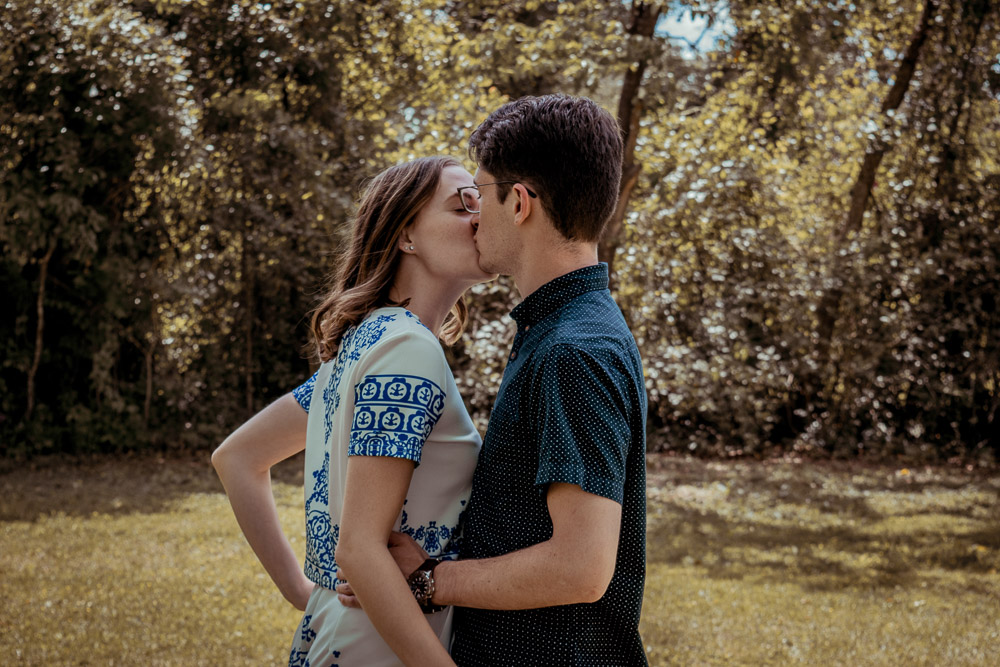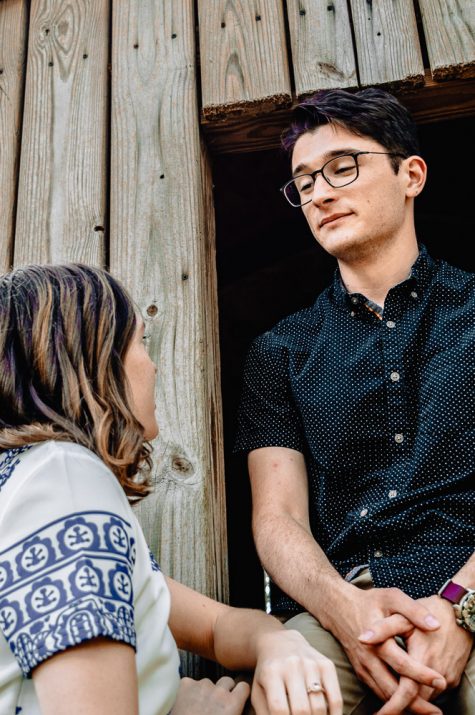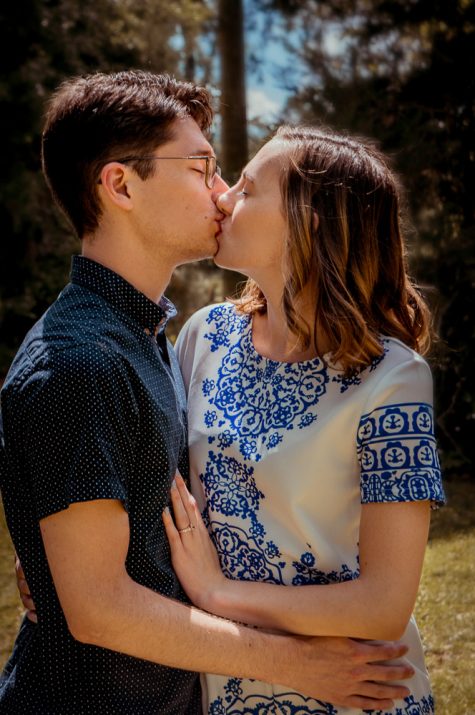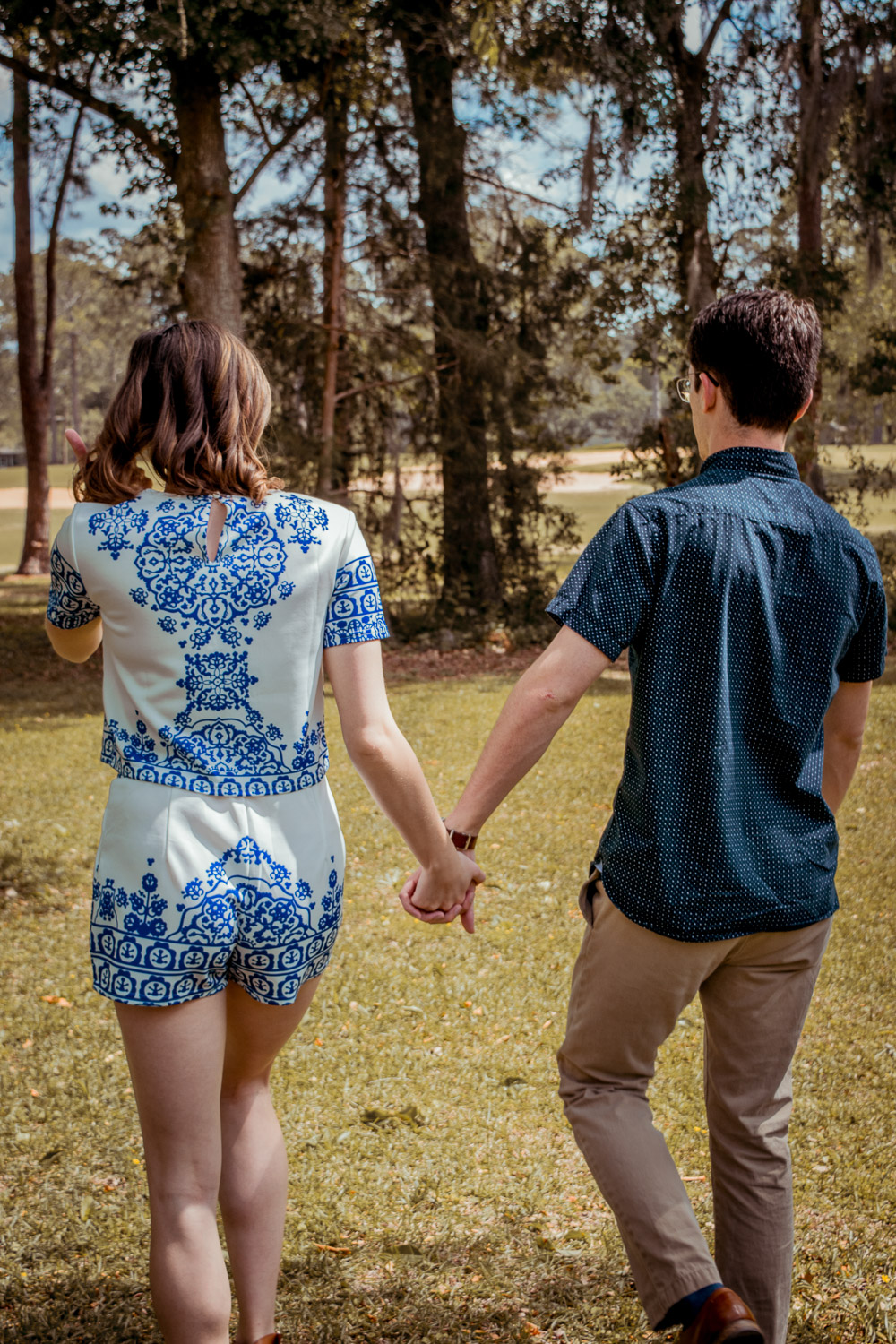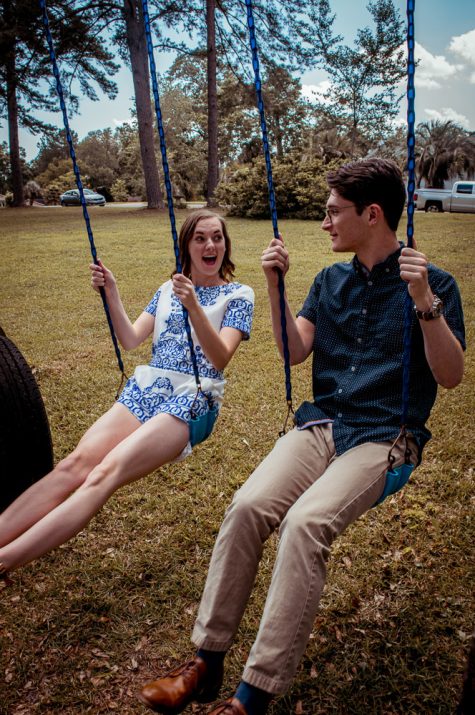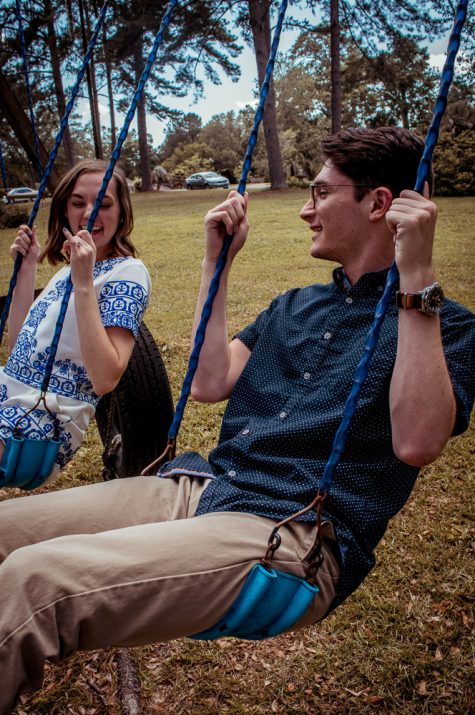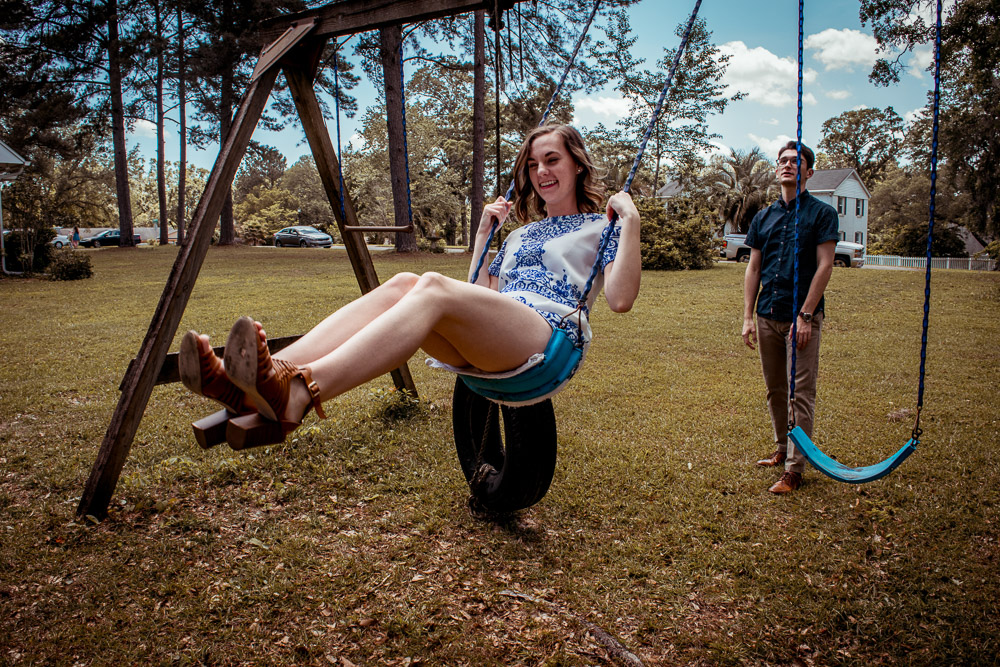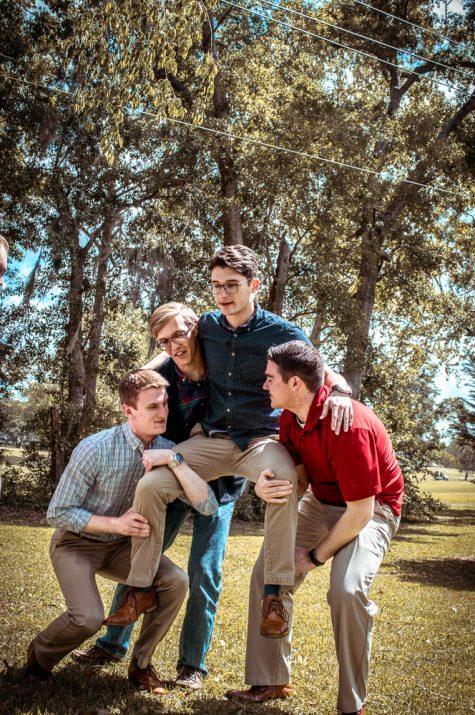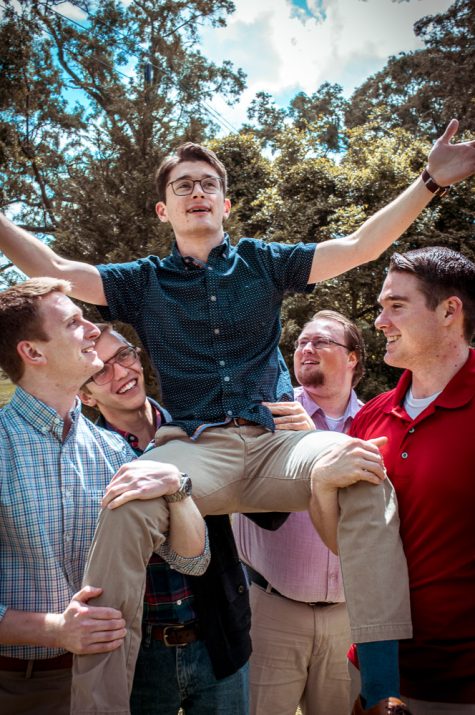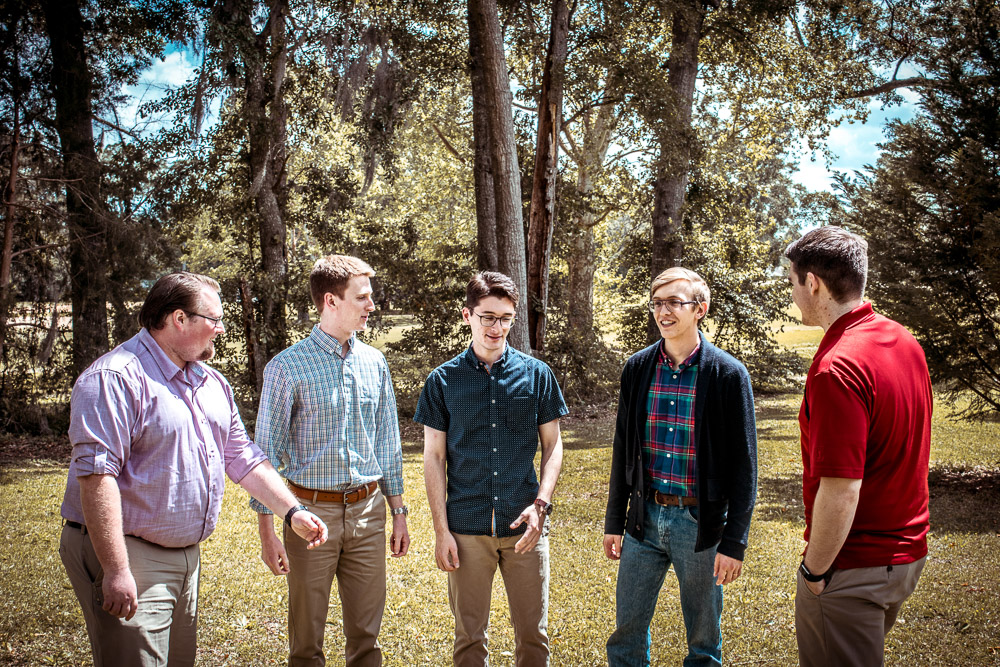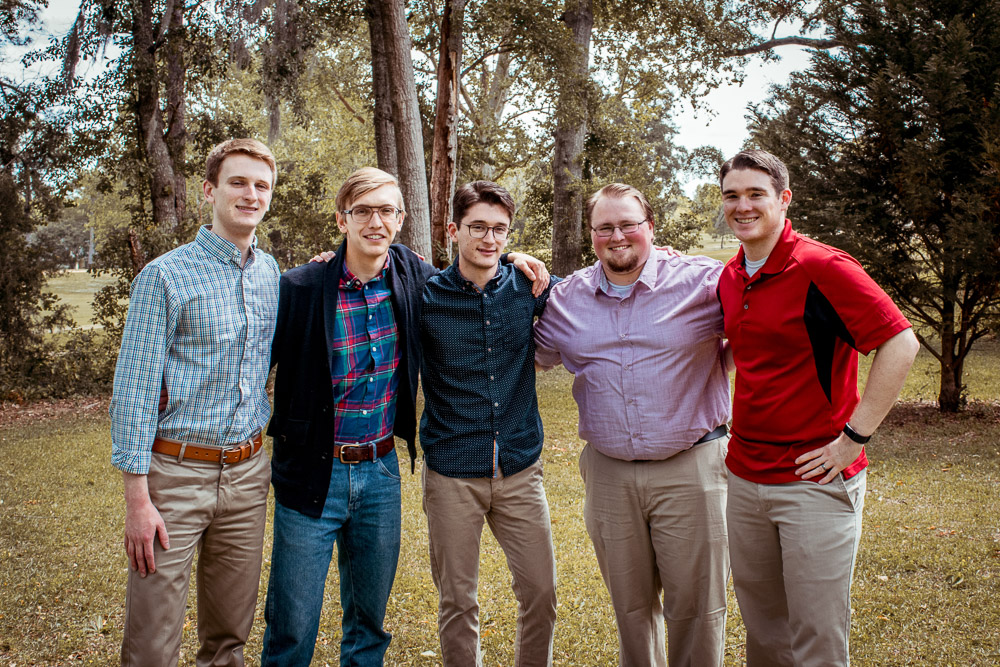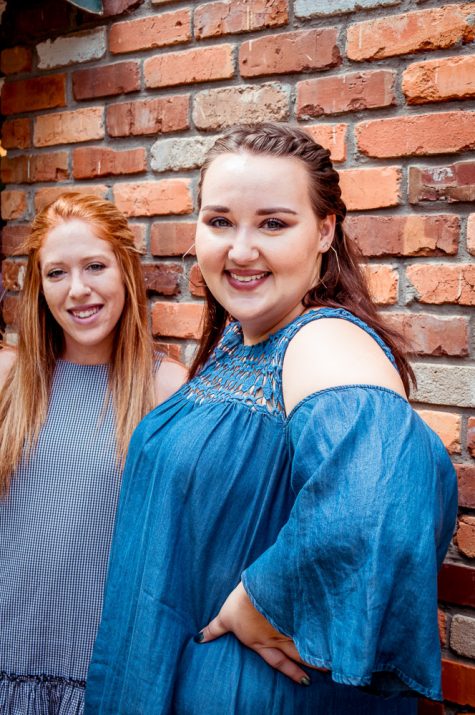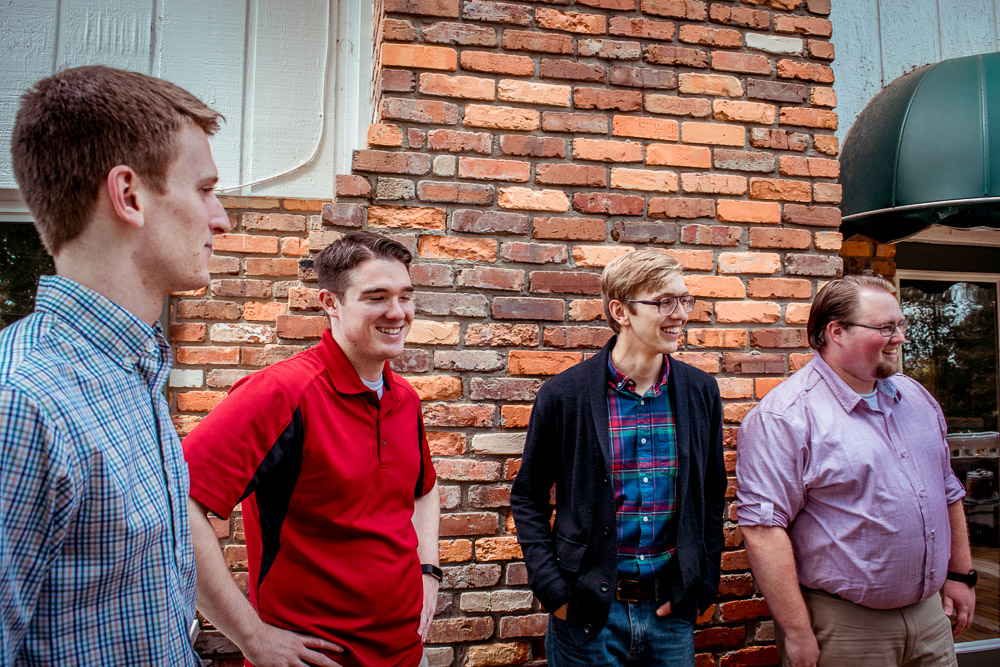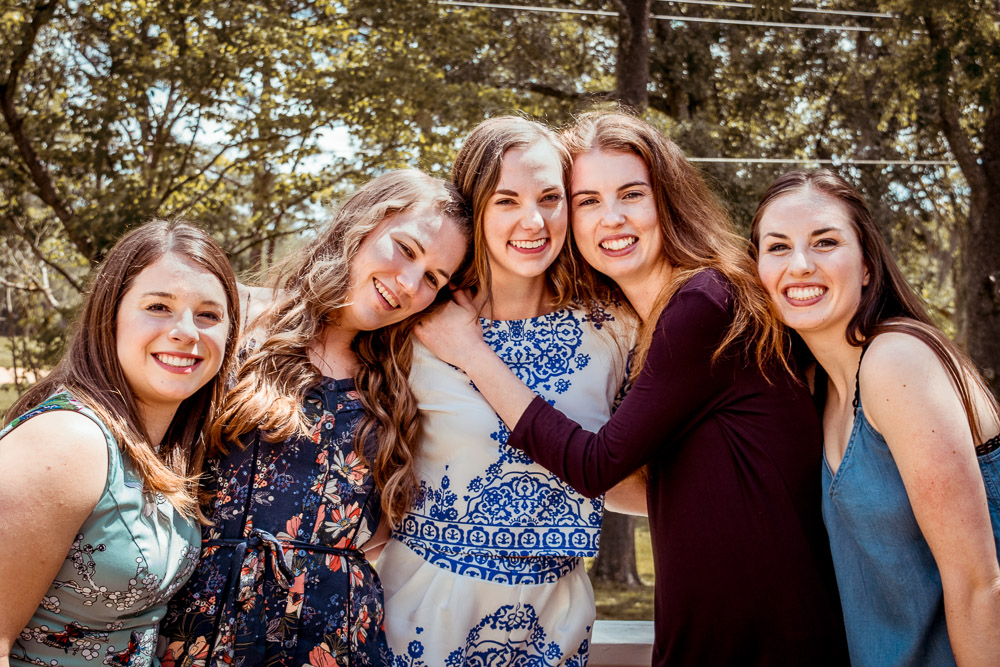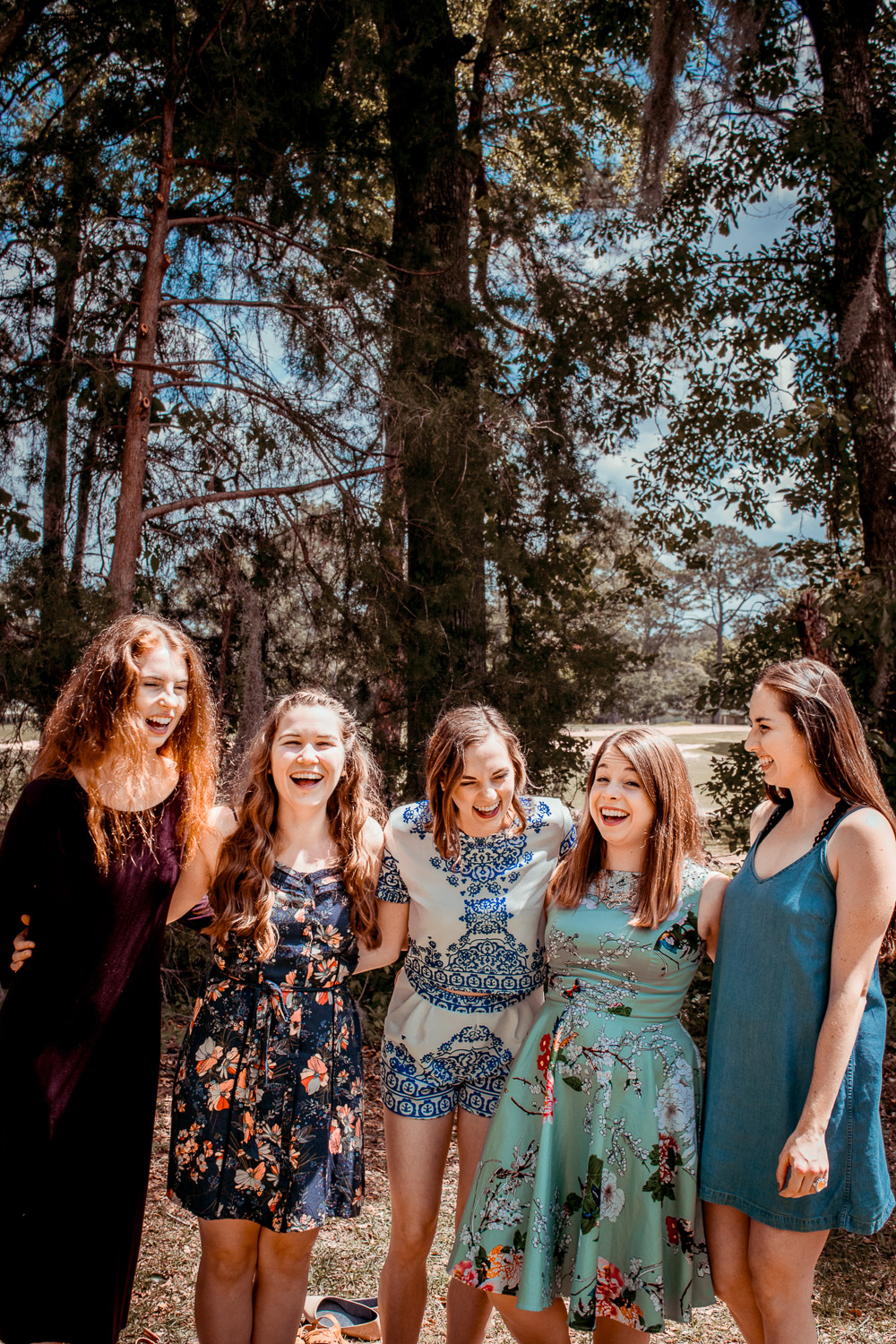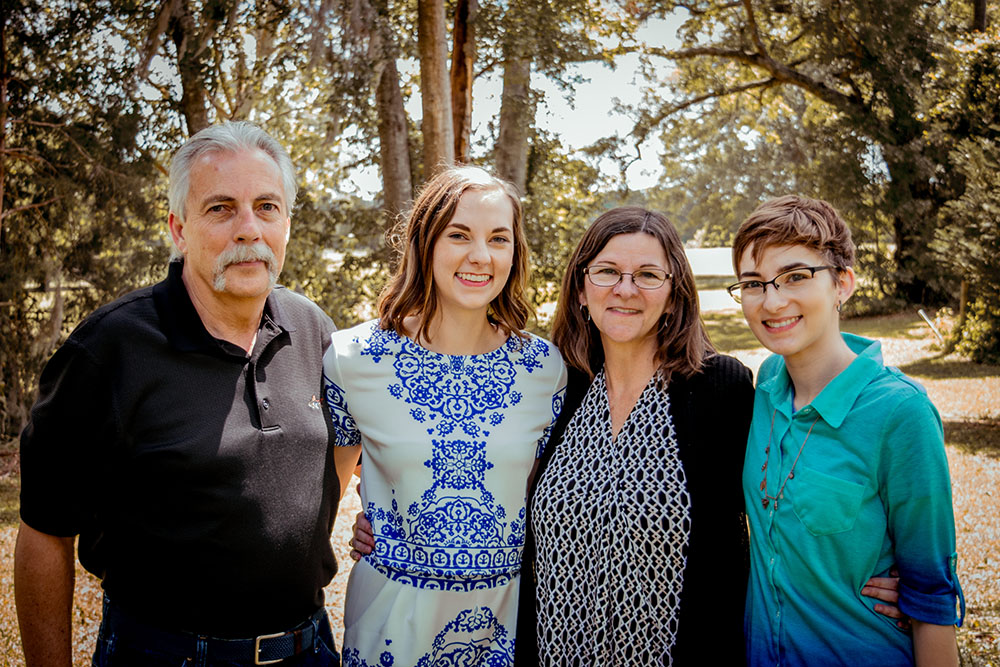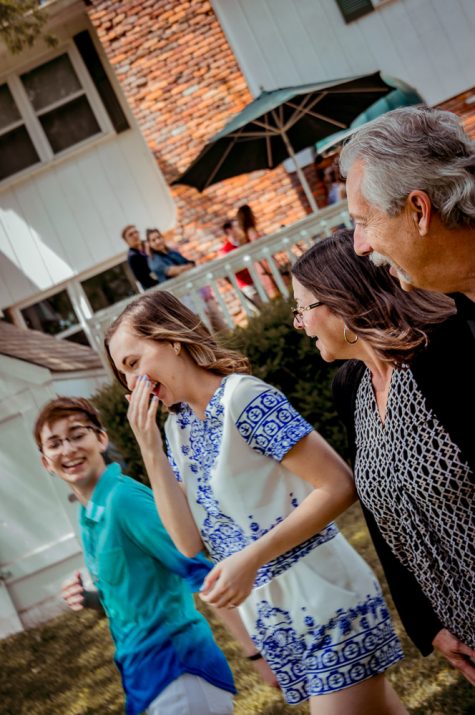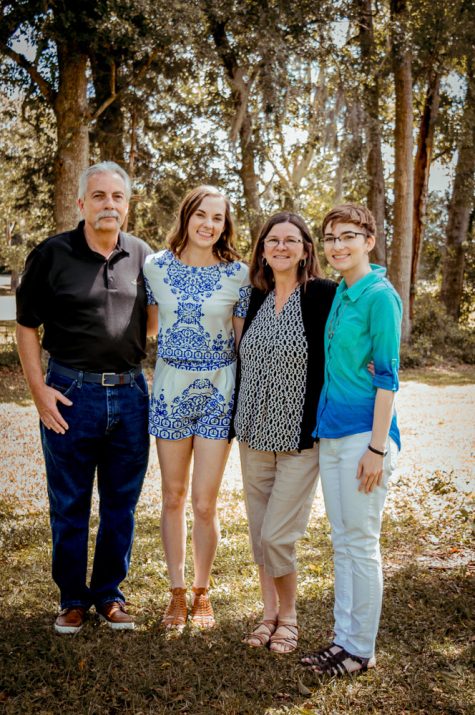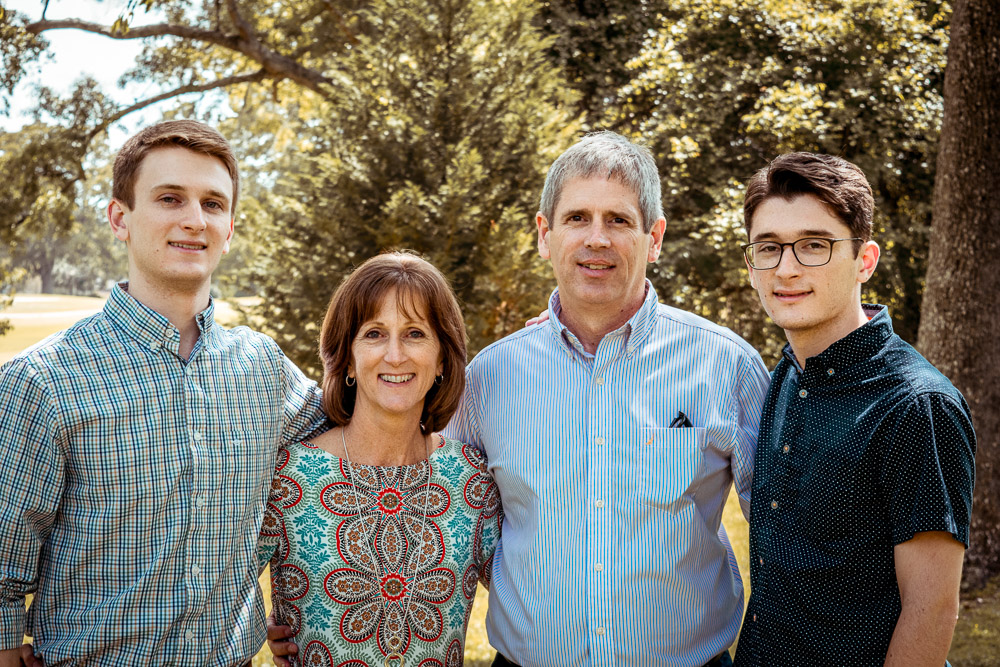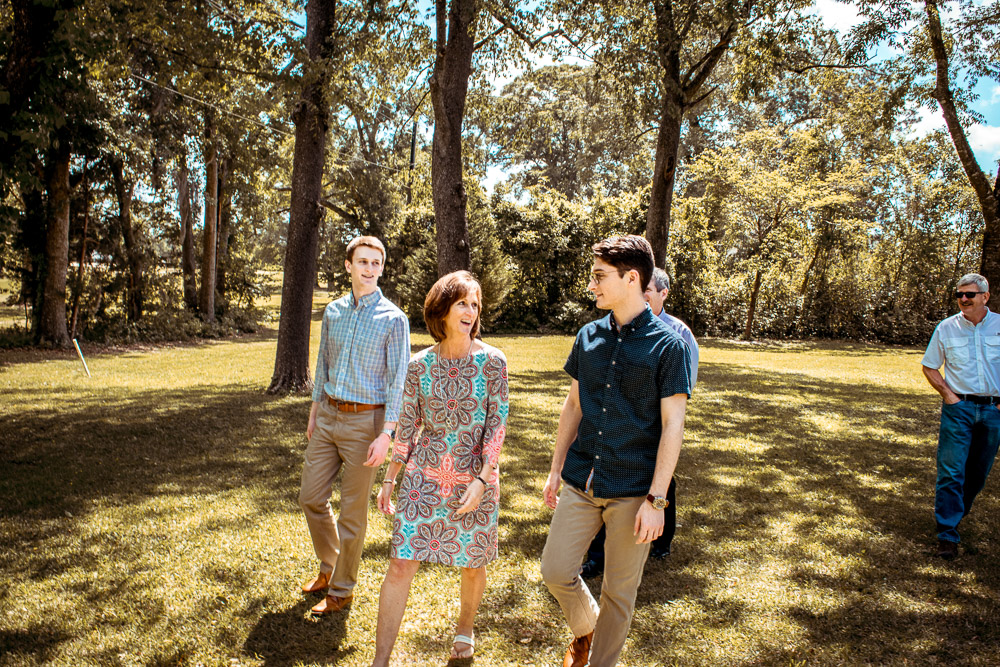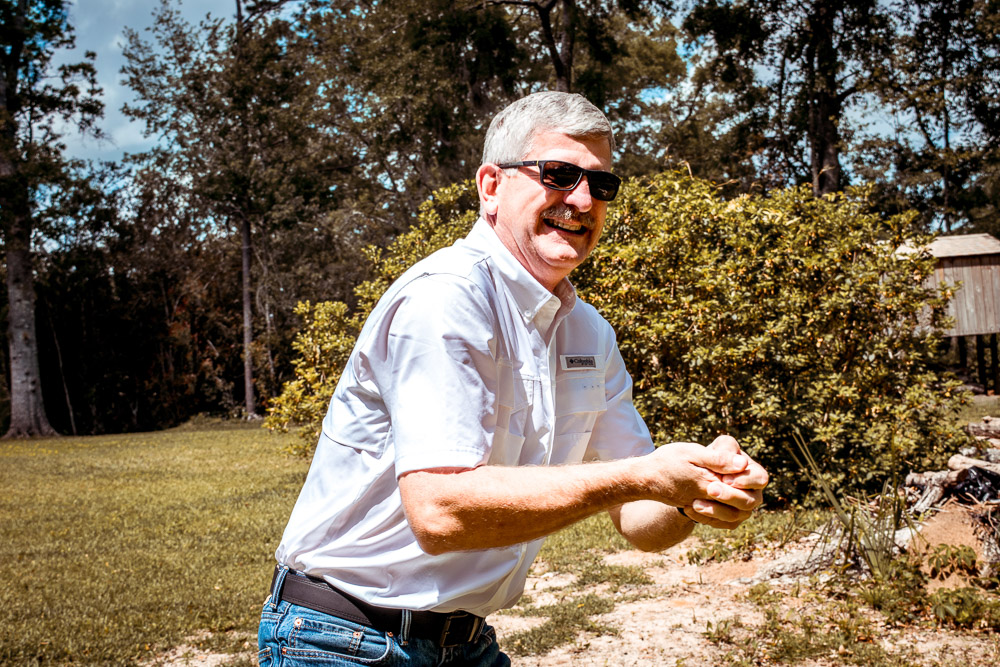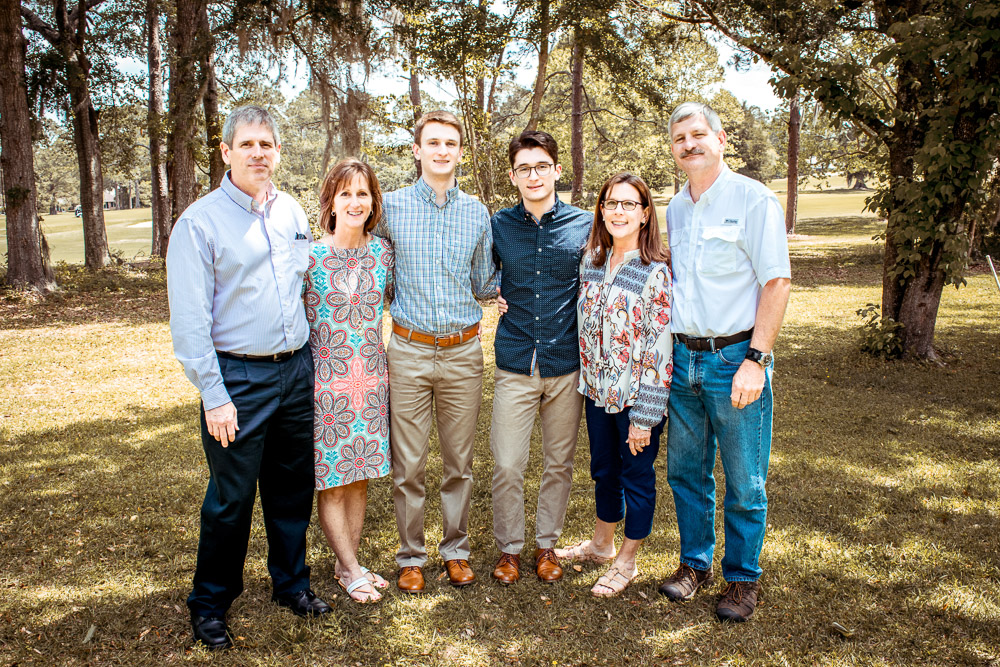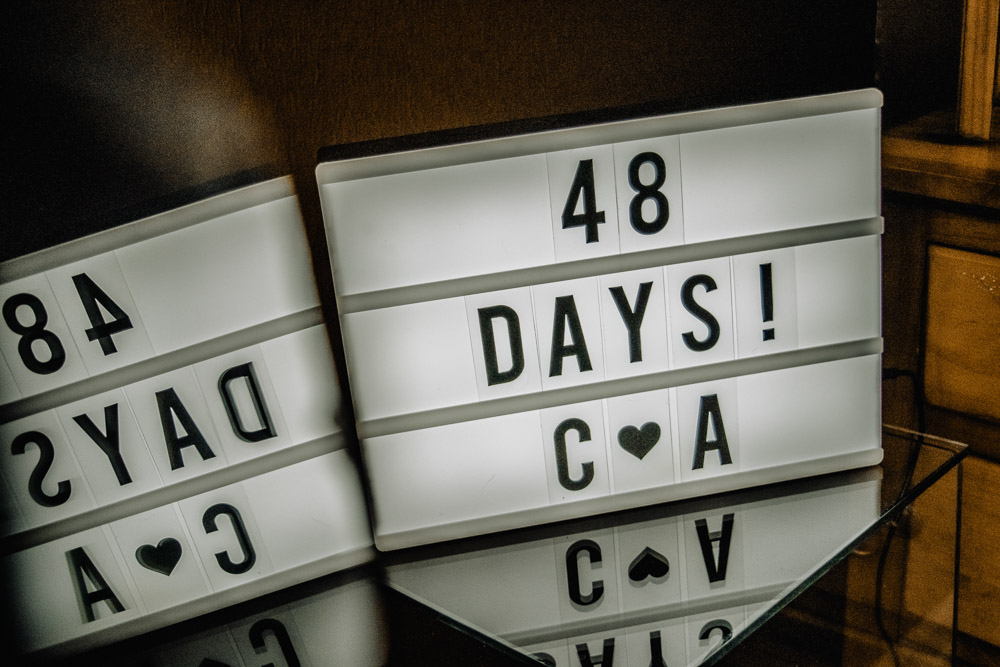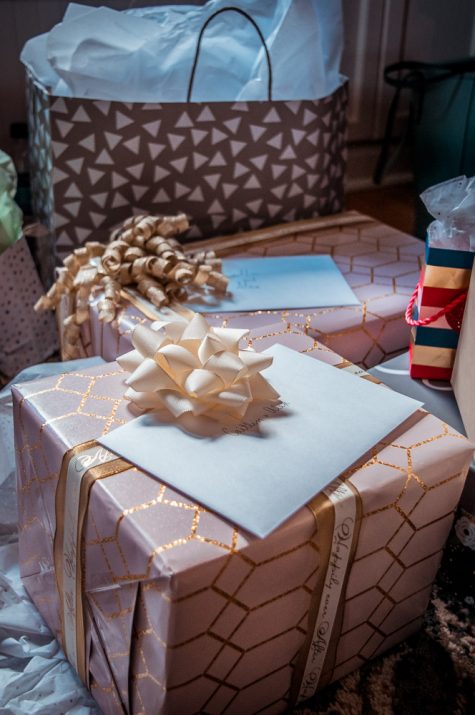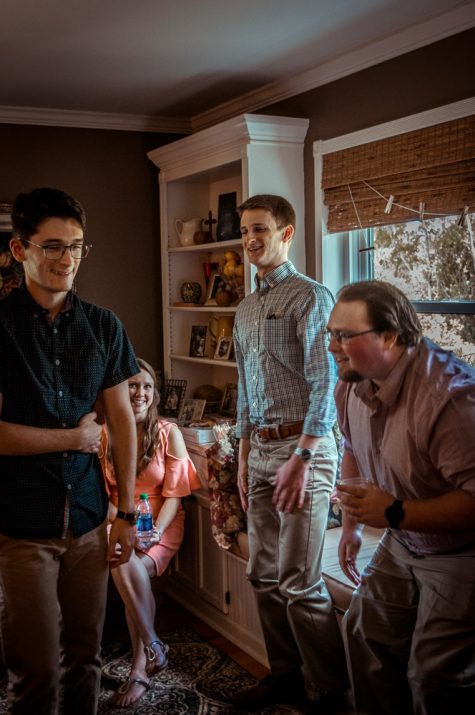 We played a bunch of fun games too. On the gift table there was a miniature bucket and slips of paper for each guest to write down something Alex and I should add to our "bucket list." These were so much fun to read aloud to everyone at the end of the shower! There were also hidden rings around the house that guests had to find and whoever found the most won a prize.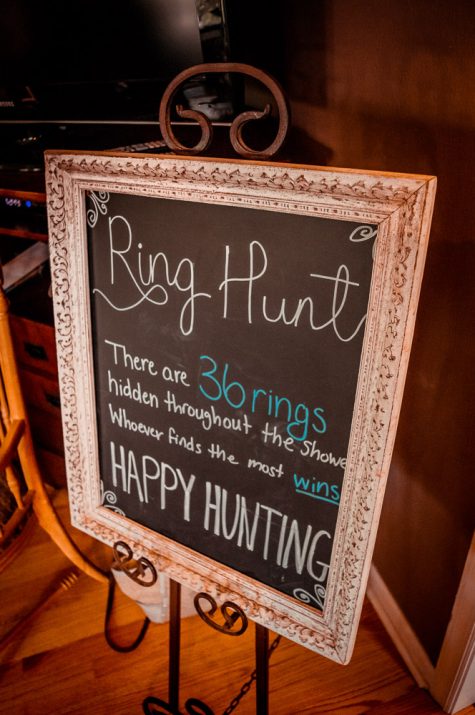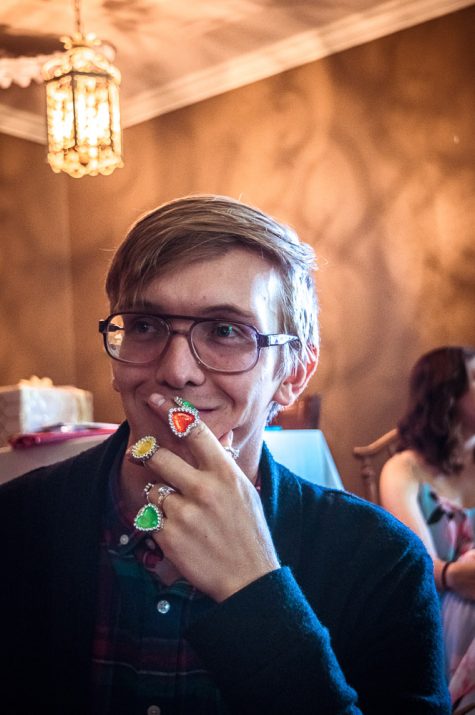 We also played a game called "He said, She Said." Everyone was given a printout and had to guess if a statement described me or Alex. This one brought a lot of laughs and may have revealed a few surprises about us! I'll admit, I definitely initiated the first kiss…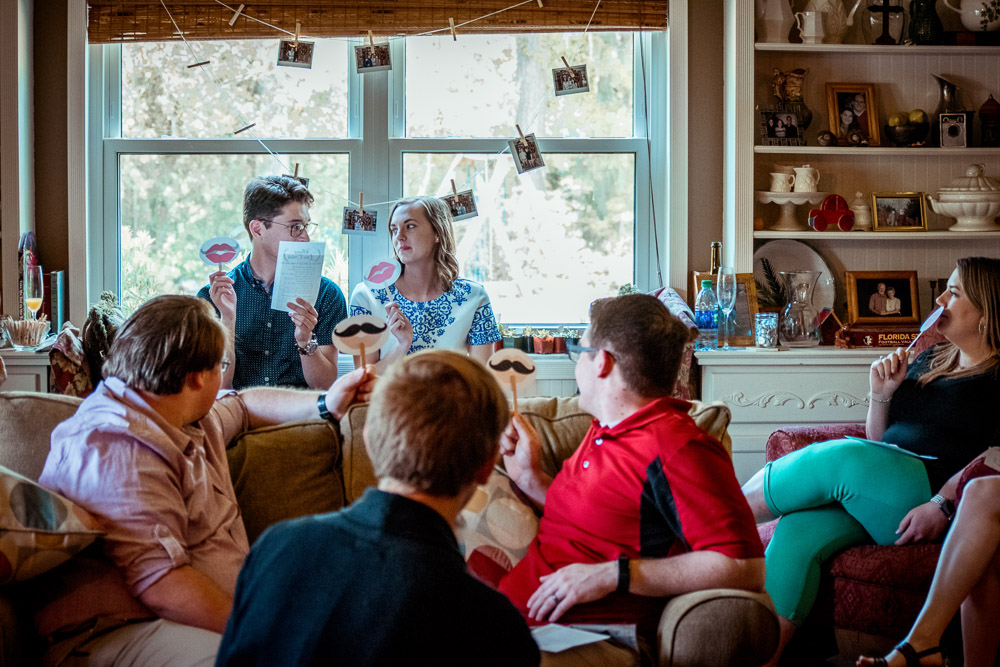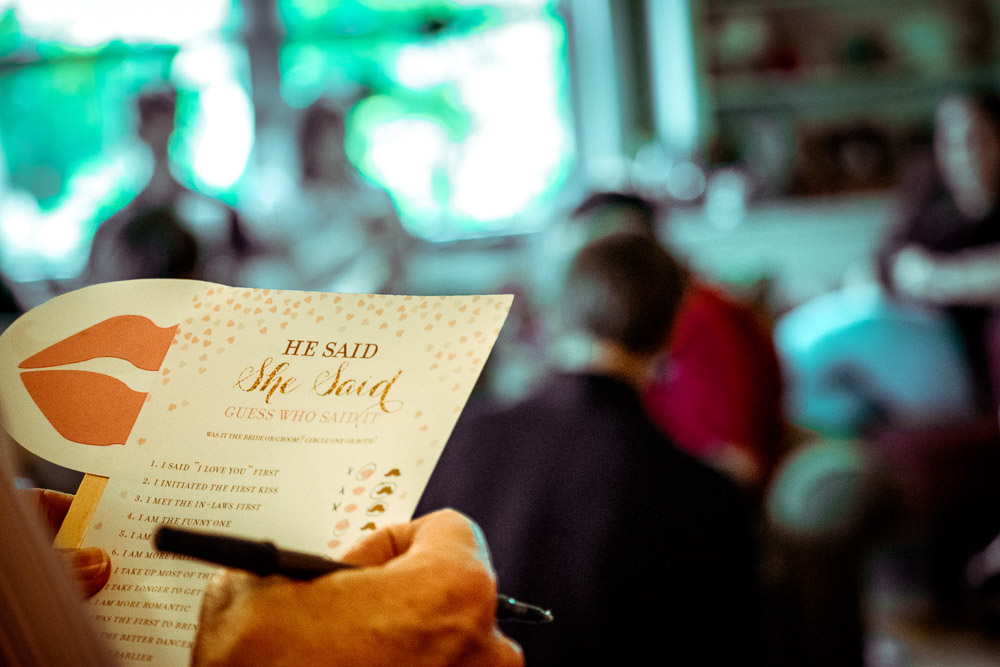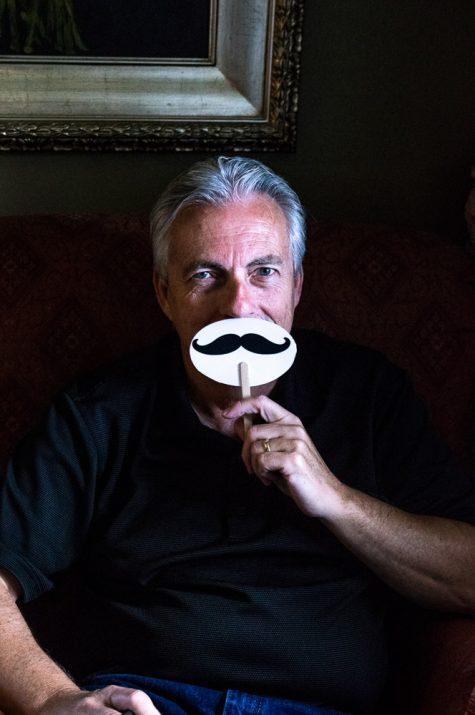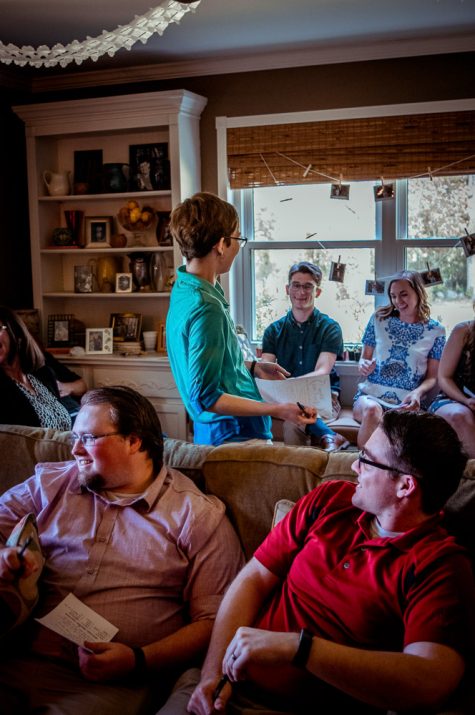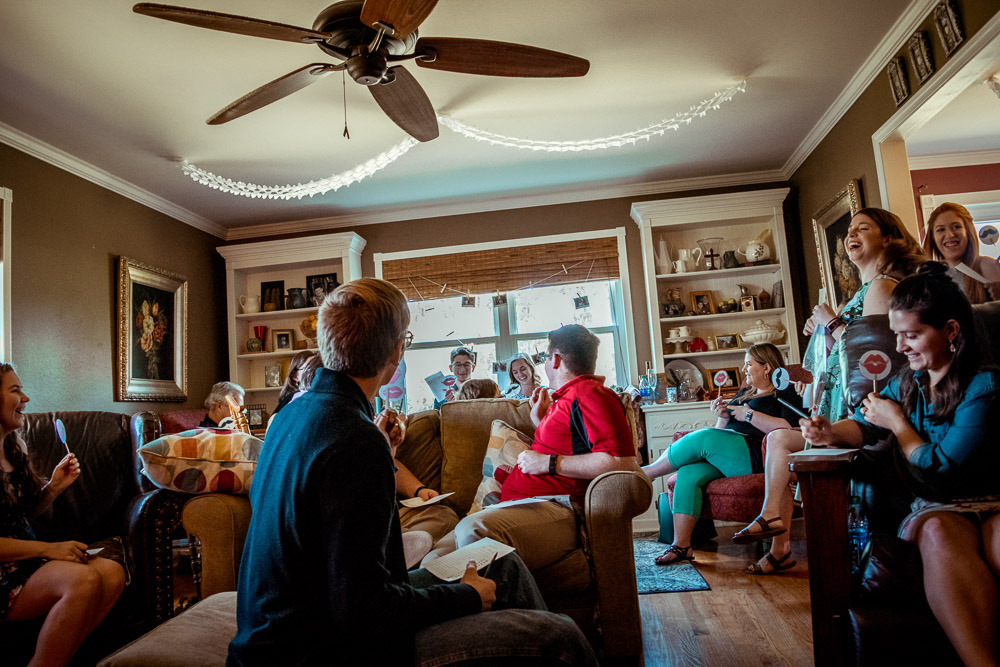 The last game we played was probably one of my favorites. Mostly because it was Disney related, but there were also a lot of laughs involved! We each got a list of quotes and we had to match them to the Disney movie they were from. I was super excited for this one but also a little nervous. I mean I can't lose a Disney-themed game at my own wedding shower, that would have just been shameful. Well, it turns out I blew everyone else out of the water- except my sister! We were the only two to get every question right and it turned into the most epic tie breaker showdown ever. We kept tying in every tie breaker question and even when we tried rock, paper, scissors we would play the same thing! Must be that sibling telepathy or something… I decided to just let my sis take the prize because we had plenty of presents already!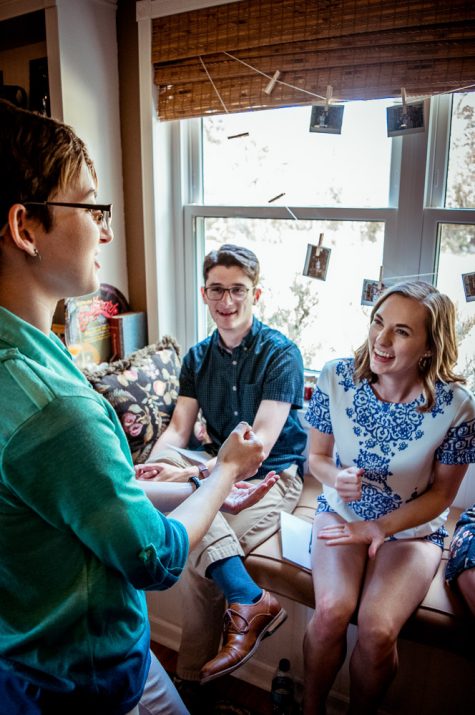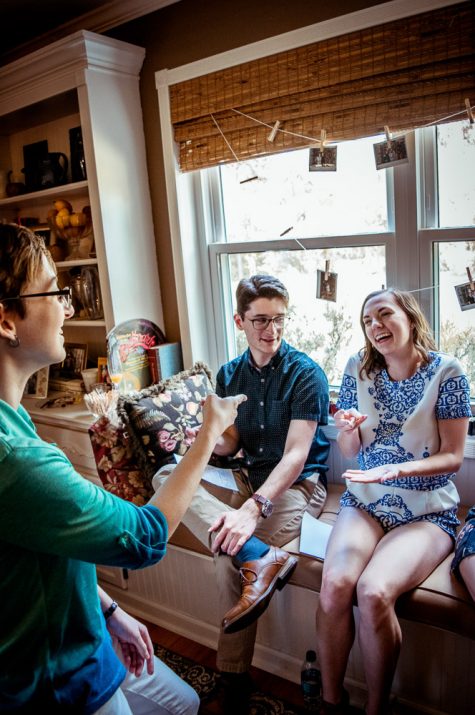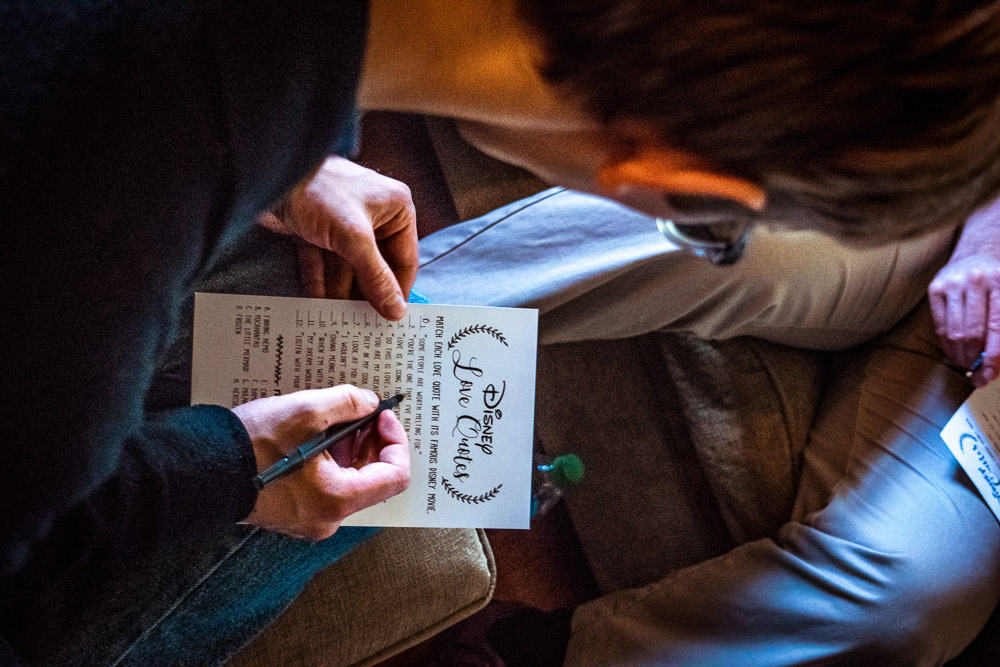 But before the party was over, we had to have a sweet treat! No party is complete without cake, and it gave us some good practice for the wedding ;). I think everyone would agree this cake was probably one of the best cakes they've ever had. And yes, it was gluten free! It was from a vegan bakery in Clearwater, and the ombre frosting and rosettes were the perfect nod to our upcoming wedding!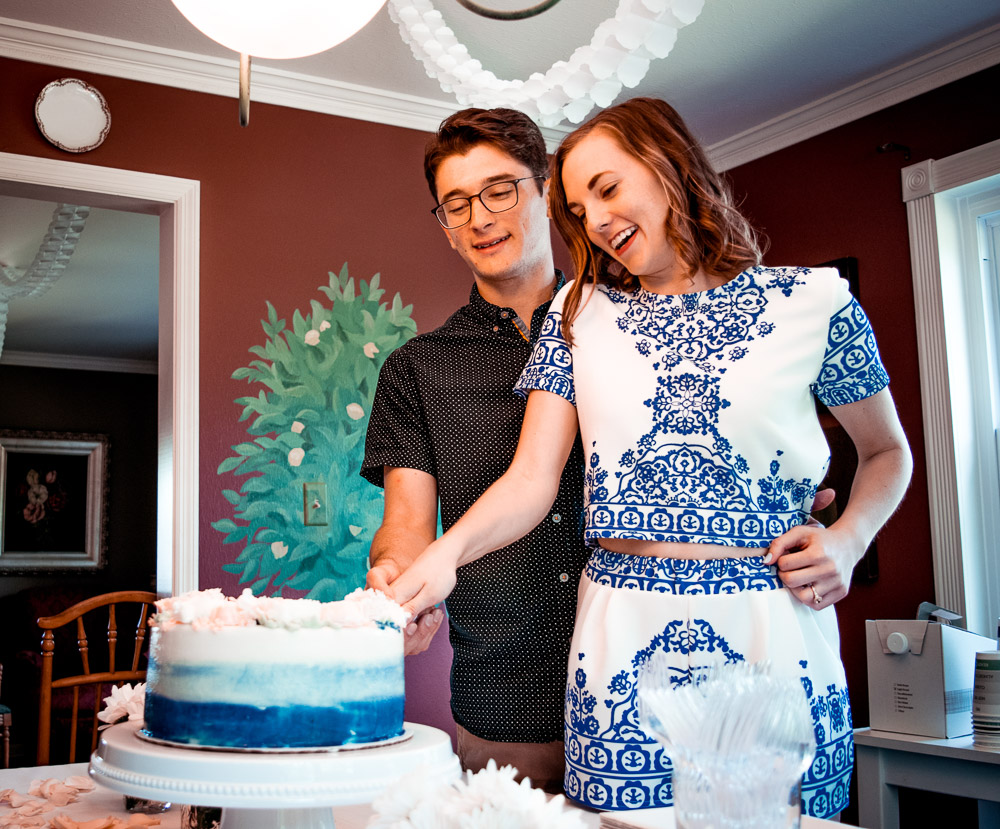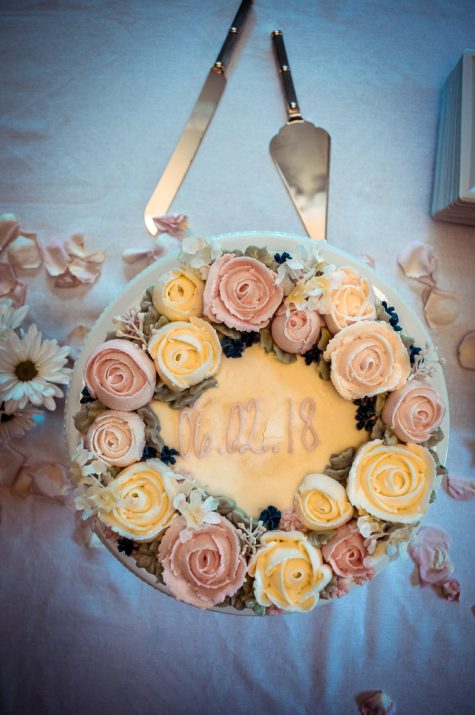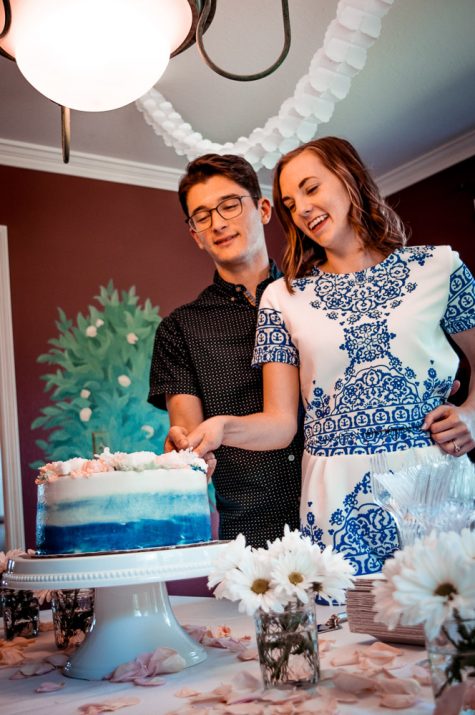 After the party, everyone was sent home with an adorable succulent with a tag that read "let love grow," a glimpse into some of the greenery we would have at our wedding and a sweet reminder that this was just the beginning of our love story!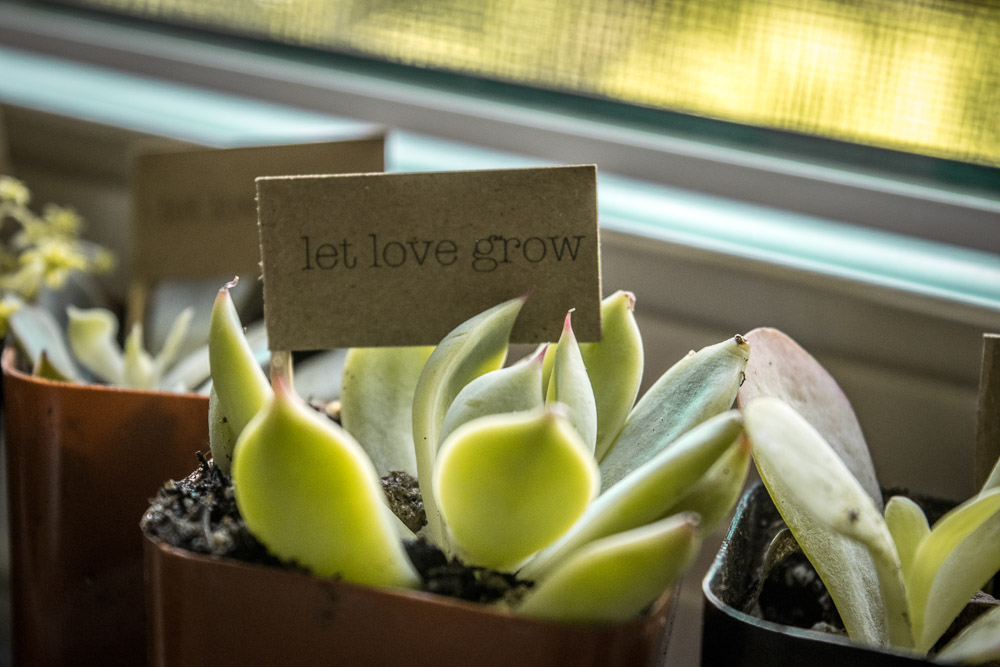 My ladies did an AMZING job planning such a memorable wedding shower. It is definitely one of my favorite memories of the wedding planning process because all of our friends and family were able to come together and celebrate with us. And the gifts were pretty awesome too :).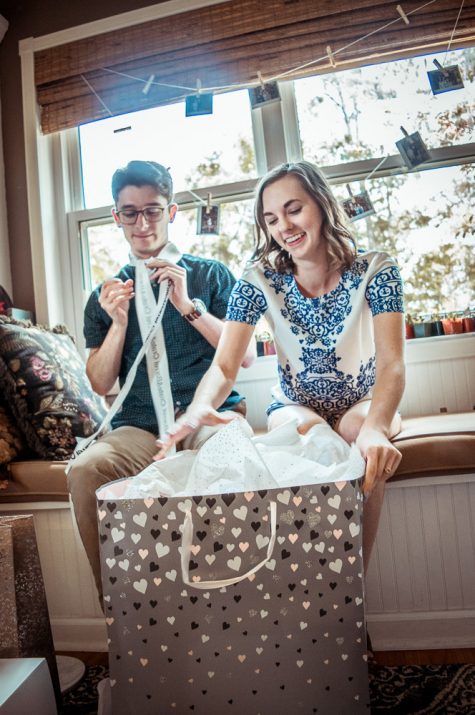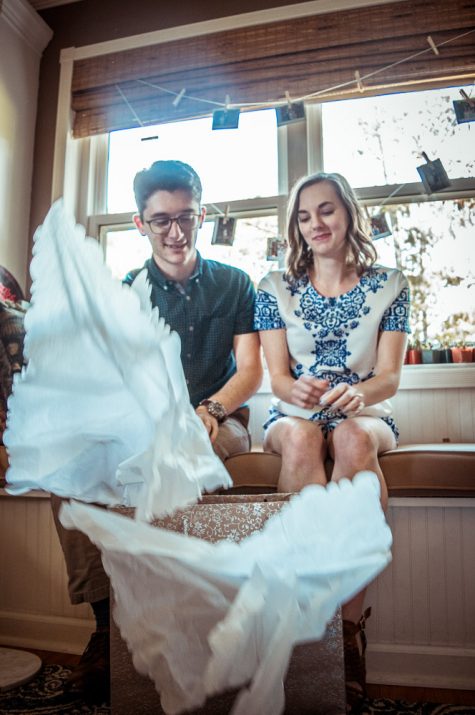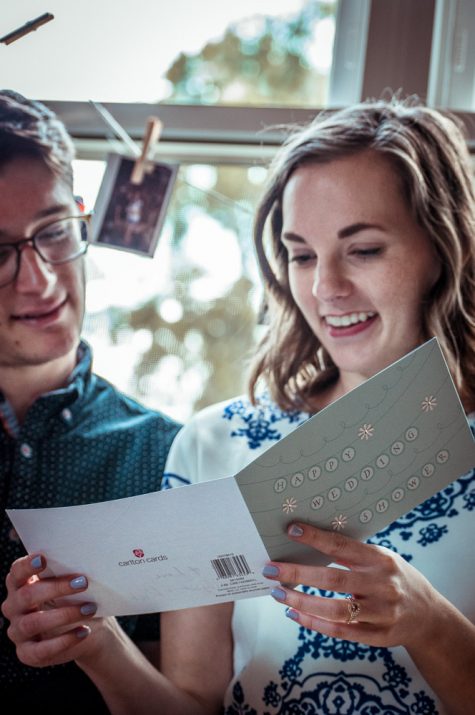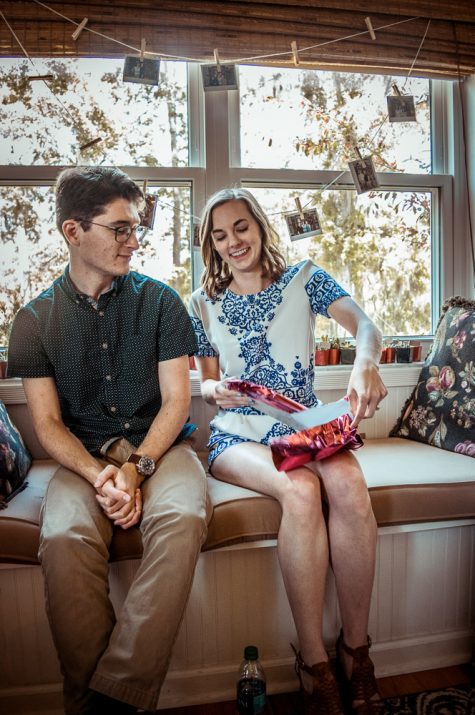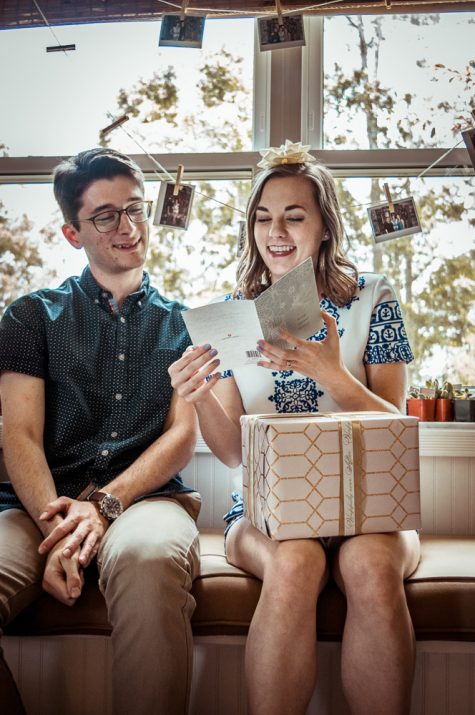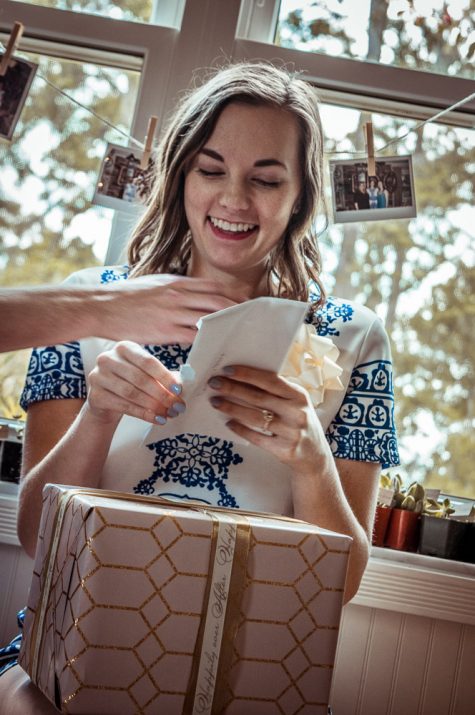 Stay tuned for a post on some of our favorite registry items!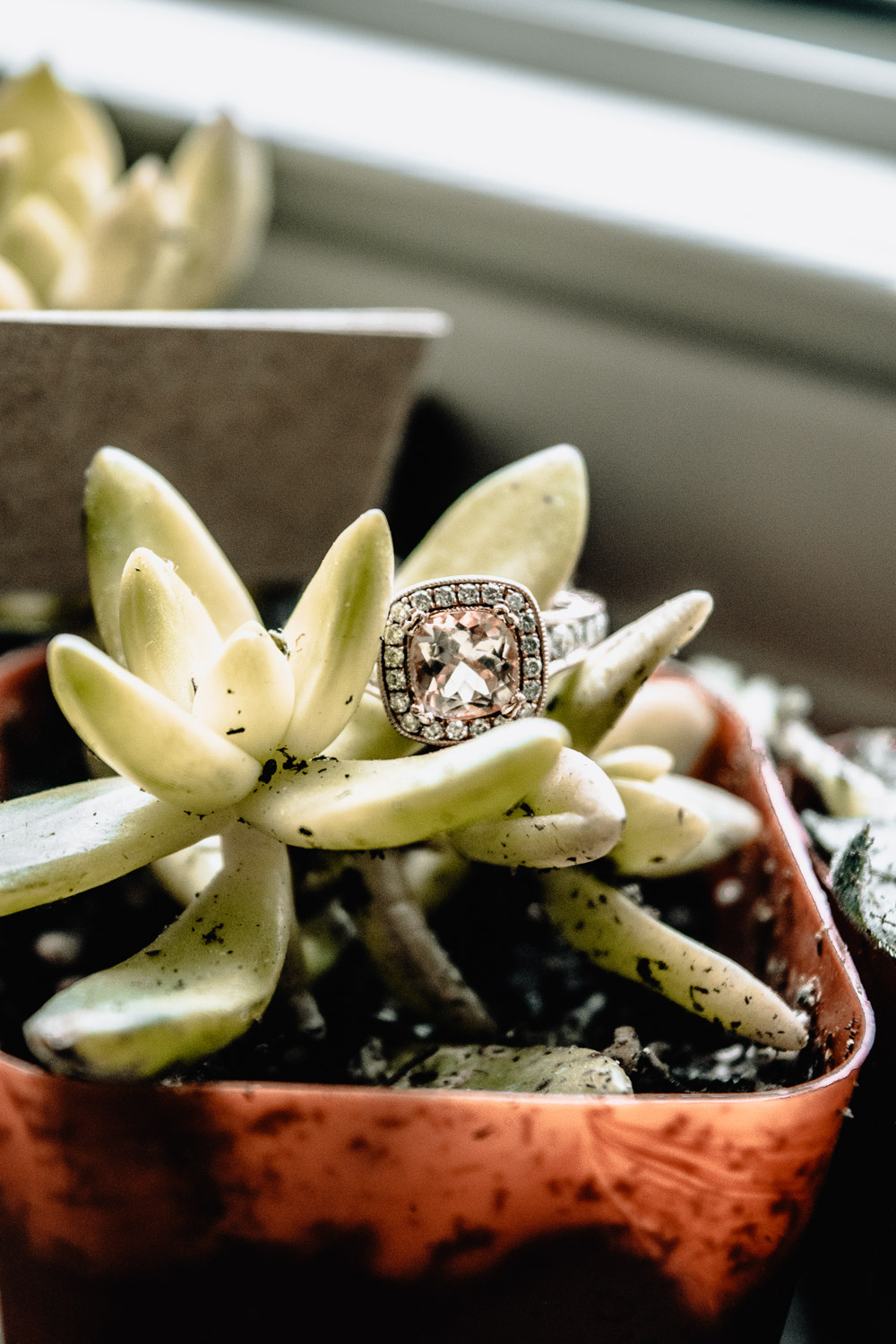 Photography by Alana Frierson